""We are one of a handful of true doctor-based practices, where a highly qualified medical doctor performs every crucial step of the procedure"
– Dr. Asi Peretz."
The brother-doctor duo own one of the most prolific hair transformation clinics located in Nişantaşı Istanbul, fusing the latest methodology and cutting-edge equipment with their artistic flair to create stunning results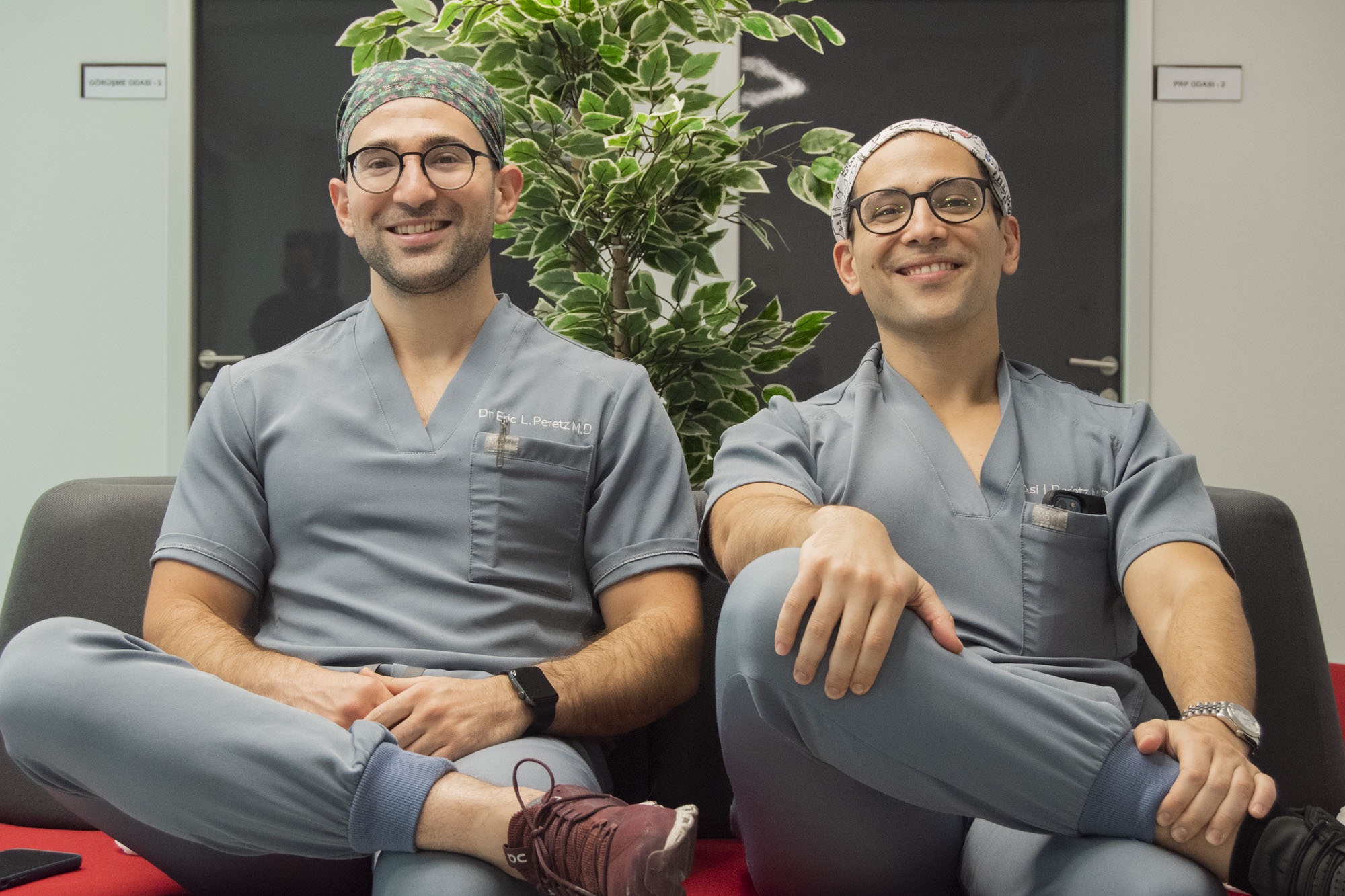 March 18, 2022 – Two South African brothers, Dr. Asi Peretz and Dr. Eric Peretz have transformed their shared love for aesthetic and functional medicine into a state-of-the-art hair restoration center named Trichogenics.
The doctor brothers are internationally recognized surgeons who recently moved to Istanbul Turkey to establish the only truly doctor-based hair transplant clinic in the country.
Trichogenics, which also doubles as the only native English speaking clinic in Istanbul, attends to all kinds of hair loss issues, employing the use of the latest methodology and cutting-edge equipment to create truly amazing hair restoration solutions
The Peretz brothers are seasoned medical specialists, skilled in rendering a variety of solutions, ranging from medical treatments using FDA approved drugs like Finasteride and Minoxidil, to surgical and nonsurgical solutions such as PRF (Platelet Rich Fibrin) – a next-generation regenerative treatment used to help promote hair growth, skin rejuvenation and wound healing.
In addition to offering other aesthetic treatments such as vampire procedures, botox, dermal fillers, and IV therapy, the patient-centric hair restoration clinic also maintains online IG accounts and a YouTube channel dedicated to dispensing detailed patient education.
Perhaps the most impressive aspect of the hair transplant clinic's service delivery is the fact that all procedures are solely performed by the Doctors, who have limited themselves to only performing one surgical case per day, ensuring the utmost quality and care for their patients.
"We are one of a handful of true doctor-based practices, where a highly qualified medical doctor performs every crucial step of the procedure" Dr. Asi Peretz.
Dr. Asi Peretz and Dr. Eric Peretz are affiliate members of the prestigious International Society of Hair Restoration Surgeons and moved to establish their hair transplant clinic in Nişantaşı Istanbul, after years of practicing emergency medicine in Cape Town South Africa, and later in Florida USA.
With Istanbul being the "hair treatment Mecca" of the world, Trichogenics attends to a multitude of international clients, with a trustworthy chauffeur service that transports patients – visiting Turkey for the first time – from the airport to their hotels and down to the clinic.
Anyone looking for a reputable hair transplant clinic, with state-of-the-art equipment and surgeons driven by the desire to create aesthetically pleasing hair transformations, can reach out to Trichogenics via the contact info below.
Video link: https://youtu.be/GA9Pb4rgpAc
For more information, please contact below.
Media Contact
Company Name: Trichogenics
Contact Person: Dr Asi Peretz
Email: Send Email
City: Nisantasi
State: Istanbul
Country: Turkey
Website: https://www.trichogenics.com/