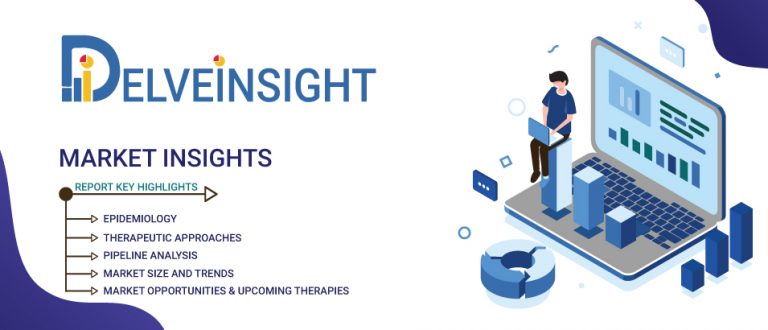 DelveInsight's Postherpetic Neuralgia Market Insights, Epidemiology, and Market Forecast 2032" report delivers an in-depth understanding of the disease, historical and forecasted epidemiology as well as the Postherpetic Neuralgia Market Size and Share in the 7MM (i.e. the United States, EU5 (Germany, Spain, Italy, France, and United Kingdom) and Japan).
The Postherpetic Neuralgia market report covers emerging drugs, current treatment practices, market share of the individual therapies, current and forecasted market size from 2019 to 2032. It also evaluates the current treatment practice/algorithm, market drivers & barriers, and unmet medical needs to curate the best of the opportunities and assess the underlying potential of the market.
Postherpetic Neuralgia: Overview
Postherpetic neuralgia (PHN) is a common type of neuropathic pain syndrome, characterized as pain persisting for at least 120 days at the site of acute herpes zoster subsequent to rash onset. Although PHN pathophysiology remains unclear, varicella-zoster virus (VZV) reactivation causes a neurogenic inflammatory response that lowers the firing threshold of affected neurons generating spontaneous discharges, which along with changes in the spinal cord's signal processing, results in disproportionate pain following non-painful stimuli (or allodynia). PHN pain can be burning, sharp, throbbing, stabbing, and constant or intermittent.
Get access to a free copy of our latest sample report @ https://www.delveinsight.com/sample-request/postherpetic-neuralgia-market
Some of the key facts of the Postherpetic Neuralgia Market
According to DelveInsight's analysis, Postherpetic Neuralgia (PHN) is more prominent in females in comparison to males.
According to a study by McAlveen et al. (2018), the frequency of PHN one month after onset of shingles is 9-14.3% and at three months is about 5%. At one year, 3% continue to have severe pain.
According to a study by Urits et al. (2020), PHN is more common among females than males (3.8 per 1000 person-years to 2.6 per 1000 person-years) and the incidence increases with age, ranging from 1.1 per 1000 person-years in the 0–14 age group to 10.9 per 1000 person-years in the ≥ 80 age.
Postherpetic Neuralgia market size is anticipated to increase during the study period owing to the increasing incident population and rising awareness of Postherpetic Neuralgia in the 7MM. The expected launch of emerging therapies and the research and development activities of pharmaceutical companies will also fuel the market growth during the forecast period.
The market outlook section of the report helps to build a detailed comprehension of the historic, current, and forecasted Postherpetic Neuralgia market size by analyzing the impact of current and emerging therapies in the market. It also provides a detailed assessment of the market drivers & barriers, unmet needs, and emerging technologies.
The report gives a thorough detail of the Postherpetic Neuralgia market trend for each marketed drug and late-stage pipeline therapies by evaluating their impact based on the annual cost of therapy, inclusion and exclusion criteria, mechanism of action (MoA), competition with other therapies, brand value, their impact on the market and view of the key opinion leaders.
Postherpetic Neuralgia Market Insights
In recent years, clinical and scientific attention to acupuncture has increased. Acupuncture is a reliable and reproducible treatment for acute and chronic pain. As more and more PHN treatments are developed, acupuncture might have an advantage for analgesia and reducing adverse reactions. Different types of acupuncture such as EA, fire needle, bloodletting and cupping can reduce pain intensity.
Postherpetic Neuralgia Treatment Market
Several treatment options exist for the management of PHN, which include medications and physical therapy. Systemic agents include tricyclic antidepressants (TCAs), calcium channel α2δ ligands (anticonvulsants), and opioids; topical agents include lidocaine and capsaicin. It is not uncommon for a combination of therapies to be used when managing PHN. The two main types of physical therapy—passive and active treatments—often play a role in managing PHN symptoms. An example of an active treatment is an at-home exercise program. Both active and passive treatments can help reduce pain and other PHN symptoms. Some complementary and alternative medicine treatments such as acupuncture and biofeedback may also help to relieve symptoms of PHN.
Postherpetic Neuralgia Epidemiology
The epidemiology section covers insights about the historical and current Postherpetic Neuralgia patient pool and forecasted trends for every seven major countries (7MM) from 2019 to 2032. It helps to recognize the causes of current and forecasted trends by exploring numerous studies and views of key opinion leaders. The epidemiology section also provides the diagnosed patient pool and their trends along with assumptions undertaken.
Postherpetic Neuralgia Drugs & Pipeline Development Activities
The drugs uptake section focuses on the rate of uptake of the potential drugs recently launched in the Postherpetic Neuralgia market or expected to get launched in the market during the study period. The analysis covers Postherpetic Neuralgia market uptake by drugs; patient uptake by therapies; and sales of each drug.
Report's Drugs Uptake section helps in understanding the drugs with the most rapid uptake, reasons behind the maximal use of new drugs and allow the comparison of the drugs on the basis of market share and size which again will be useful in investigating factors important in market uptake and in making financial and regulatory decisions.
The report also covers the Postherpetic Neuralgia Pipeline Development Activities and provides valuable insights about different therapeutic candidates in Phase II, and Phase III stages and the key companies in the market involved in developing targeted therapeutics. It also analyses the recent Development such as collaborations, acquisitions, and mergers, licensing patent details, and other information for emerging therapies.
Postherpetic Neuralgia Therapeutics Analysis
Companies all over the globe are persistently working toward the development of new treatment therapies for Postherpetic Neuralgia. The launch of the emerging therapies is expected to transform the treatment dynamics in the coming years.
Postherpetic Neuralgia Emerging Therapy Assessment
Some of the most prominent ones include LX9211 (Lexicon Pharmaceuticals), GSK1437173A (GlaxoSmithKline), CFTX-1554 (Confo Therapeutics), among others. Reimbursement may be referred to as the negotiation of a price between a manufacturer and payer that allows the manufacturer access to the market. It is provided to reduce the high costs and make the essential drugs affordable. Health technology assessment (HTA) plays an important role in reimbursement decision-making and recommending the use of a drug. These recommendations vary widely throughout the seven major markets, even for the same drug.
Postherpetic Neuralgia Companies includes-
Pfizer
Purdue Pharma
Indocoar Pharma
Lexicon Pharmaceuticals
Confo Therapeutics
GlaxoSmithKline
Daiichi Sankyo, and others
Postherpetic Neuralgia Therapies includes-
DS-5565
GSK1437173A
CFTX-1554
LX9211
Capsaican
Oxycontin
Gabapentin, and others
View Detailed Report of key players and therapies @ https://www.delveinsight.com/sample-request/postherpetic-neuralgia-market
Table of content
Key Insights
Executive Summary
Competitive Intelligence Analysis
Market Overview at a Glance
Disease Background and Overview
Patient Journey
Epidemiology and Patient Population
Treatment Algorithm, Current Treatment, and Medical Practices
Unmet Needs
Key Endpoints of Postherpetic Neuralgia Treatment
Marketed Products
Emerging Therapies
Seven Major Market Analysis
Attribute analysis
7MM: Market Outlook
Access and Reimbursement Overview
KOL Views
Market Drivers
Market Barriers
Appendix
DelveInsight Capabilities
Disclaimer
About DelveInsight
About Us
DelveInsight is a Business Consulting and Market research company, providing expert business solutions for life science vertical and offering quintessential advisory services in the areas of R&D, Strategy Formulation, Operations, Competitive Intelligence, Competitive Landscaping, and Mergers & Acquisitions.
Media Contact
Company Name: DelveInsight Business Research LLP
Contact Person: Yash Bhardwaj
Email: Send Email
Phone: 9193216187
Address:304 S. Jones Blvd #2432
City: Las Vegas
State: NV
Country: United States
Website: https://www.delveinsight.com/