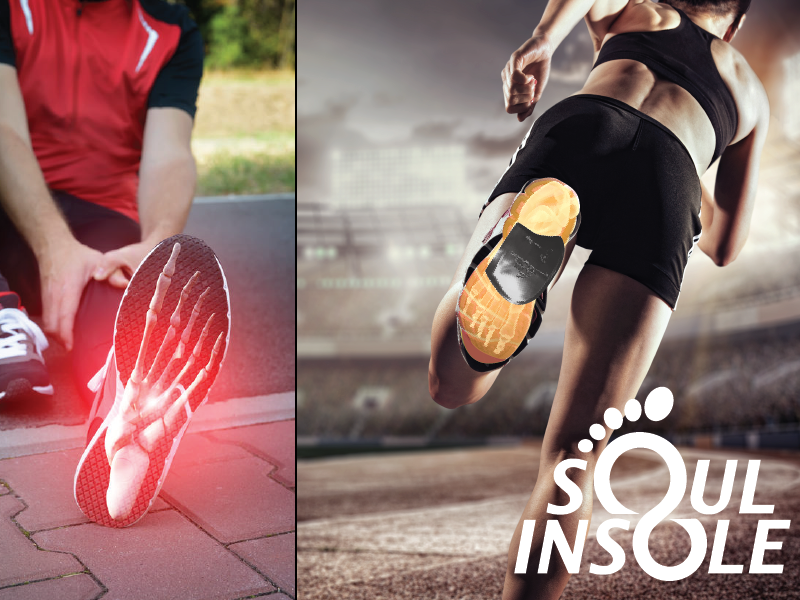 Providers of innovative foot health solutions, Soul Insole, announce the launch of a new line of foot care products with advanced technology to improve comfort and reduce foot pain
The team at Soul Insole, led by the forward-thinking Laina Gossman, has again reiterated their commitment to providing innovative, effective solutions to support the feet as the company recently launched a new line of foot care products. The solutions are designed using advanced technology to help improve comfort and reduce foot pain within any shoe or sandal.
According to recent studies, 75% of Americans will experience foot problems at one time or another in their lives, with about 6% of the US population having foot injuries, bunions, flat feet, or fallen arches each year. In a related development, the global prosthetics and orthotics market has evolved over the years, growing to become a multi-billion-dollar industry. A report by Grand View Research put the size of the market at $6.11 billion in 2020, with a projection that it will hit $8.6 billion by 2028. Despite the amazing figures from the market, many of the available solutions do not meet the needs of users, particularly in the aspect of user-friendliness. However, Soul Insole looks poised to change this narrative, a claim substantiated by the recently launched line of products.
Soul Insole created the washable/reusable Shoe Bubble as micro-size orthotic support to add maximum comfort to any shoe. The insole is designed to help in preventing over-pronation while relieving pressure from the heel and forefoot. Its revolutionary design ensures durability, easy maintenance, and movement from one to another, coming in three different sizes – small, medium, and large, to meet the varying needs of customers.
In addition to the Shoe Bubble Original -micro Size Orthotic, Soul Insole also offers several other tech-driven foot health solutions, including Shoe Bubble Pro-Lite Orthotic, Metatarsal Pad, Heel Wedge, and Heel Lift, all affordably priced and made with durable materials and the latest technologies.
For further information about the new line of foot care products and other solutions from Soul Insole, visit – https://soulinsole.com.
About Soul Insole
Soul Insole was launched in 2016 by Laina Gossman as a woman-owned business to provide premium quality affordable solutions for foot health. The company has grown over the years, helping over a hundred thousand people annually to get up on their feet and walk with comfort and ease.
Media Contact
Company Name: Soul Insole
Contact Person: Laina Gossman
Email: Send Email
Country: United States
Website: https://soulinsole.com