March 24, 2022 – Again 1231 has proudly announced the launch of its compress socks on the Amazon marketplace. Compression socks are usually made to help people with various medical conditions such as swelling, edema, and lymphedema. They are also used to provide support to injured muscles and joints.
When you use compression socks, your blood vessels will be able to expand and contract without any restrictions. This will help in the healing process of your body by increasing the blood flow in the area.
Again 1231 compression socks are fitted and follow the natural contours of your feet and arches. Crafted to perfection with 3D knit technology, the socks permit comfortable stretch, improved range of motion and even distribution of stress throughout the sock.
These compression socks are the perfect way to relieve pain in your feet, legs, and back. They are also a great way to support your posture and improve your overall health.
By using these compression socks, users will be able to enjoy a variety of benefits including reducing swelling and inflammation, improving blood circulation, providing relief from pain or stiffness in the joints, supporting healthy posture, increasing muscle strength and endurance, and even relieving stress.
Again 1231 compression socks are suitable for different purposes – from sports to everyday wear, and can be adorned by both men and women. Whether you're a man or woman, and no matter the purpose, you will always find the best compression socks that will work best for you. Thanks to Again 1231.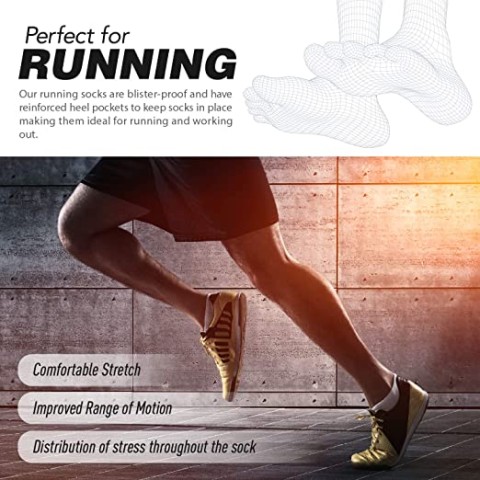 The most important thing about compression socks is that they should be comfortable to wear. They should also be made of breathable fabric, which will help you avoid sweating too much when you are wearing them. And that's what Again 1231 compression socks are all about.
If you want to stay healthy and prevent your feet from getting sweaty, these compression socks from Again 1231 are a good choice. Get it today on Amazon.
Media Contact
Company Name: Again 1231
Contact Person: Andy Hong
Email: Send Email
Phone: +82 70-4038 9303
Country: South Korea
Website: https://www.amazon.com/dp/B07R4SNKYM/