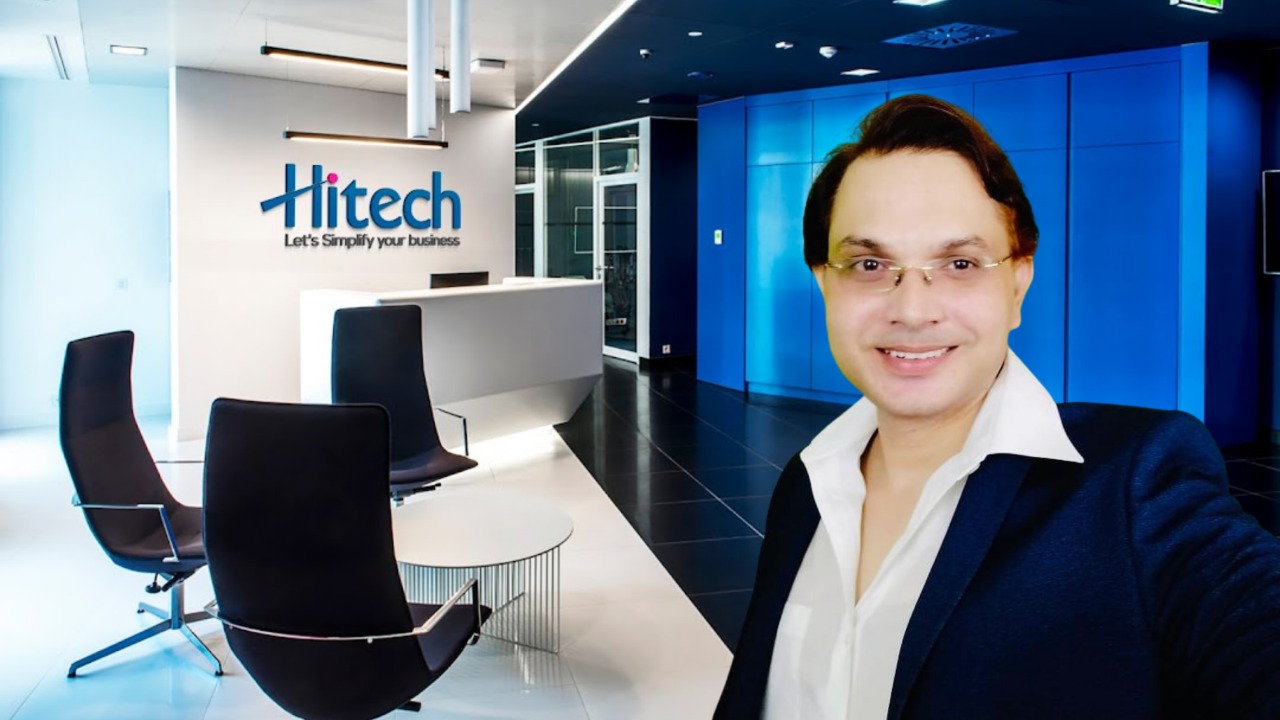 In an exclusive interview, founder and CEO of HiTech Digital World (P) Ltd. Sanjay Nagaut opens up and shares all the benefits of HiTech BillSoft and how it is helping to digitize the economy.
HiTech BillSoft is born out of a movement to help all entrepreneurs and businesses grow. It is focused on simplifying the billing cycle and solving the problem of time engagement in billing. With the addition of new features, HiTech BillSoft has now become a complete business management solution. In just a decade it has now launched a global version of its software with the goal to solve billing problems worldwide.
Talking to this reporter, the founder and CEO of HiTech Billsoft opened up about the success, benefits, and next steps for HiTech BillSoft.
Hello, Sanjay. Can you tell us a little about Hitech BillSoft's beginnings and how the program was developed?
We were unable to locate a user-friendly billing solution for our needs because we were already in other businesses before starting Hitech BillSoft. We looked at a lot of applications on the market, but they all lacked many of the features we were searching for, the most crucial of which was user-friendliness.
As a result, we began the development of Hitech BillSoft, a software that is both technologically innovative and user pleasant. We seek to simplify how businesses run and decrease management burdens by making them more tech aware through BillSoft.
How many firms have adopted Hitech BillSoft since it was first introduced to the market?
Our adoption rates are fairly high, and businesses from all around the world are responding positively. More than a million people have downloaded our limited edition. We are steadily increasing our reach, with the goal of reaching 10 million people in the next two years.
Outside of India, to which countries have you expanded?
Our services are currently offered in the United States, the United Kingdom, Australia, and Hong Kong. We are in discussions with a number of partners to expand our service offerings to other nations throughout the world.
What feedback/challenges did you receive in previous versions, and how did you develop your program to address these needs?
We believe that as a firm, we should all grow together, and users are the most crucial element of that. We consider their suggestions and value them, even if they are critical. Many functionalities are missing in earlier versions, resulting in low adoption rates. Our product development team works tirelessly to improve the software in order to satisfy the needs of our users.
What are some of Hitech BillSoft v7's best/most popular features right now?
Well, that depends on the user and their needs. Multi-user support, a complete reporting engine, dual-channel printing, and so on are among our most requested features. We still feel that our finest feature is the one that meets the needs of that specific user.
Is Hitech BillSoft safe from hackers or criminal agents looking to steal a company's financial information?
We take data security very seriously, and it is one of our top priorities. We keep our users up to date on the current situation and how they can physically secure their data. To protect user data, we use powerful encryption techniques on our end.
Are you working on any new enhancements for the next version of Hitech BillSoft?
Yes, for our forthcoming release, we are working on a number of items at the same time. Network support and a multi-taxation system are two of the most essential features that we intend to introduce soon. We also intend to upgrade our user interface in order to make it more user-friendly.
The mission of HiTech BillSoft is to support the success of businesses across the country through the power of technology.
To learn more about HiTech Billsoft visit: https://billingsoftwareindia.in.
For updates follow them on:
Facebook: https://www.facebook.com/hitechbillsoft
Youtube: https://www.youtube.com/hitechbillsoft
For more info send an email to: info@hitechbillsoft.com.
Media Contact
Company Name: Hitech Digital World Pvt Ltd.
Contact Person: Sanjay Nagaut
Email: Send Email
Country: India
Website: billingsoftwareindia.in