On March 23, 2022, an ecosystem on Binance Smart Chain BNBEAR gives its holders 11% BUSD rewards as passive income. The vision of BNBEAR is to make the company a top passive income platform, with utilities like BNBEAR Dashboard, Sniffer, NFT Marketplace, Staking, Yield Farming, and P2E game.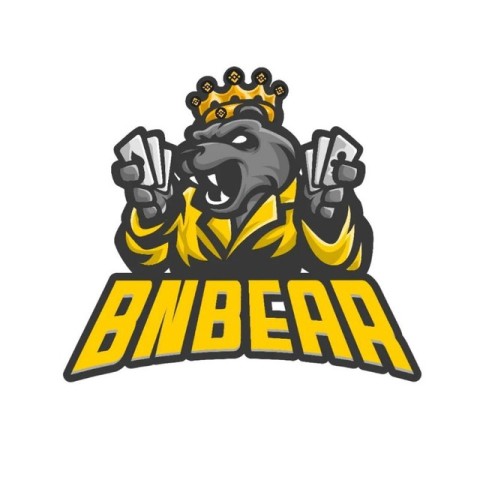 BNBEAR, a blockchain company that provides custodian and asset management services, has announced the rewards. The rewards program incentivizes people to hold BUSD and promotes the token's use. To participate in the rewards program, users must hold at least some BUSD.
Binance, one of the world's largest cryptocurrency exchanges, recently listed BUSD. This listing allows for easier access to the token and gives investors more options when trading by participating in the rewards program.
The community member can earn BUSD by holding the BNBEAR token in their wallet. BNBEAR token is a decentralized finance platform that has been entirely originated, driven, and developed by the community. The number of rewards in BUSD depends on your number of BNBEAR tokens. Holders are paid in BUSD for every transaction.
The company's main purpose is to deliver full transparency to the community and investors. BNBEARS is a community-owned project, and for that, the owner is not renounced. ​There are not a lot of projects in the crypto space giving passive income with renounced ownership.
But this company has big goals for this project, and for investors, they want to hit the top market with the best utilities.
SNIFFER has a coins tracking, coins analysis, and coins promotion platform. Only verified and high-potential coins are listed and promoted. This company is a platform where all crypto investors can easily access a verified platform and find real gems.
The company has created 3333 unique BNBEAR NFTs and a wide-scale NFT Marketplace for its community to create and trade their own NFTs in one click. All transactions on BNBEAR NFT Marketplace are done with BNBEAR tokens.
BNBEAR has developed a game using the metaverse concept where its users can play and earn BNBEAR tokens. Their full-scale game features utilities to buy items with BNBEAR. There is a BNBEAR Gameplay NFT, such as in-game skins, by which users can buy, trade, and play using them in the game!
The Holders can view and track their BNBEAR Tokens and their earnings in BUSD! Simply by connecting their wallet to the BNBEAR dashboard and watching the passive income grow.BNBEAR is a human-focused technology and innovation business expanding blockchain technologies for a brighter tomorrow.
Website link: https://www.bnbear.net/
Telegram group: https://t.me/bnbearofficial
Public Presale link: https://dx.app/app/v3/defipresale?saleID=2333&chain=BSC
Media Contact
Company Name: BNBEAR
Contact Person: Badr Houdoe
Email: Send Email
Country: Belgium
Website: https://www.bnbear.net/