The Black autistic entrepreneur and psychologist from the UK was interviewed by leadership expert and award-winning author Dan Pontefract.
Lee Chambers, the British entrepreneur and founder of Essentialise Workplace Wellbeing, was interviewed on Forbes by the renowned leadership expert Dan Pontefract. The core of their discussion lay on the future of the employee experience and the attracting, acquiring and retention of talent in an increasingly candidate-led market. Also recorded as a live video and podcast, Chambers goes into a variety of subject areas, including inclusion, wellbeing and equity.
Chambers, who is one of the UK's few openly autistic Black entrepreneurs, has recently taken the nickname "Black Autistic Guy" after being referred to as so when a contact was trying to describe having seen him speak. Chambers has featured in a variety of interviews on his journey, including recent broadcasts on BBC Radio Manchester and BBC Radio London. With April being Autism Acceptance Month, Chambers will be sharing the message about how autism intersects with race, his adult diagnosis and how he navigates the challenges of being a neurodivergent entrepreneur and professional.
Chambers also provided commentary and was an integral piece of Medical News Today's report into the state of the UK's mental health after two years since the pandemic lockdowns began. His comments and quotes provide a much needed look into how this is manifesting in the workplace and society at large. They feature alongside contributions from Dr Adrian James of the Royal College of Psychiatrists and Sharon Greene LCSW.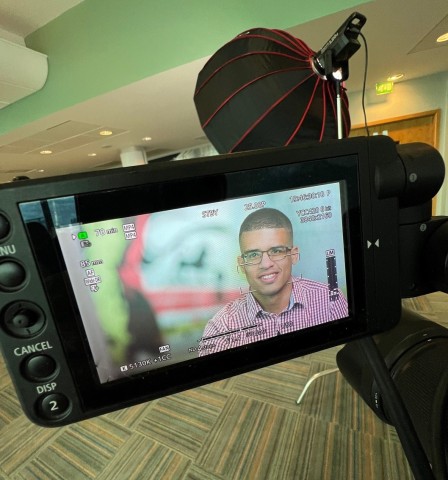 When asked about his recent contributions, Chambers said, "I am very appreciative of being given an opportunity to share the every day realities I see and be considered enough of a thought leader to be featured on the world's most prominent platforms. I've had plenty of barriers to overcome and having a pathway to share my expertise and knowledge is personally rewarding as it will reach and impact those who I may not have the chance to work with or alongside."
"In regards to being vocal about my autism, for me it's so important as a Black autistic man to change the narrative and be a role model for the next generation, to show what is possible but also be open and honest about the challenges I've faced and how I've been treated. There is still a long way to go in terms of awareness and acceptance, and I have a desire to be a driving force for positive change.
Chambers ended with a parting message that he will be joining Dan for another Forbes feature soon, on how fatherhood provided him with the tools to become a better entrepreneur and leader.
Media Contact
Company Name: Press Release UK
Contact Person: Media Relations
Email: Send Email
Phone: 01772 846144
City: Preston
State: Lancashire
Country: United Kingdom
Website: https://www.forbes.com/sites/danpontefract/2022/03/22/is-this-the-age-of-the-employee/