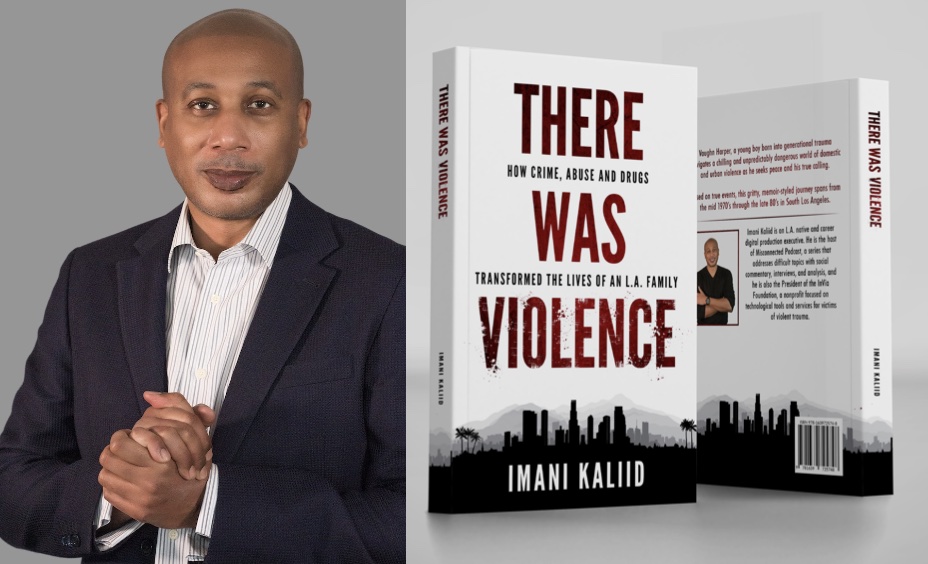 By Imani Kaliid
It's been about five years since I've owned a TV, and more than 20 years since I've watched a full broadcast of the Oscars. I'm not much for award shows, let alone vegging out on the couch and watching content. Not my thing.
Sometime after 7:30 pm (PST) on Sunday night, a friend forwards a video clip from his phone with a text that read, "This is insane." I'm watching my friend's video of him recording the Australian broadcast of the Oscars on his television. The short clip captured Will Smith who take two steps towards Chris Rock, slaps him, walks off stage and returns to his seat. Rock then says, "Wow. Will Smith just smacked the *** out of me!"
"I thought this was perhaps a rehearsed bit, and I then texted my friend asking, "What happened…? Did he just hit him in the head?" My friend then sends me two more clips showing this jarring moment in its entirety. Chris Rock makes a joke about Jada Pickett Smith's haircut, Will Smith laughs, at some point takes exception to said joke, leaves his seat, walks on stage, slaps Chris Rock, returns to his seat where he yells, "Keep my wife's name out of your *** mouth!"
Once the initial shock settles, I start to dig deeper into the detail of the situation and why it really matters—so much and in so many ways."
Dialing into the Detail
"I did a basic internet search for both men's height. Per Google, Smith goes about 6'2 and Rock stands around 5'10. If Rock was equally yoked in physical stature, or perhaps a different color, I don't know if this now infamous slap happens.
What I feel right now at 11:03 pm is immense shame. I'm ashamed that two revered black celebrities are forever a part of arguably one of the worst moments in awards history (probably second to the infamous fight at the Source Awards). I abhor black people hurting each other and the red meat it will inevitably serve up to racists and political pundits. My people, black people have a much narrow margin of error. This does not help us.
Lowbrow humor – a guilty pleasure of mind. However, I'm not a fan of jokes attacking one's medical condition especially when you're talking about the vanity of a woman's hair. This is a huge part of a woman's identity and femininity. Rock definitely crossed the line in taking a jab at Jada's short haircut. That was a trash move, but for Will to travel around 100 feet to the stage during a live broadcast and assault a man for a joke is even more trash. Chris Rock was an a**hole, but Will is the black hat in this one, folks.
Yes, Jada is Will's wife. Yes, I'm sure it embarrassed the shit out of the couple and struck a deep nerve. Yes, I'm sure Will Smith is tired of being the "better person". Yes, decades of criticism, B.S. and the August Alsina "entanglement" may have played a role in all of this. From what I can tell, I'd bet big money that Will is a great guy off camera.
What should have been Will's night—his shining moment is now sullied with an unthinkable lack of impulse control. Let's not forget, Will has three children, two sons and a daughter. Chris Rock has two daughters. What is the conversation to be had with these five children from their respective parents?
Bottomline
Seeing black people physically hurt each other continues to pain me. It bothered me deeply during my upbringing in South Central L.A. decades ago, much in the same way. We're needlessly hard on one another, and it bothers the piss out of me.
Will Smith mentioned that Denzel Washington told him that the devil will come for you at your highest moment. Winning the Best Actor Award was to be the pinnacle for Will. I don't fancy myself as a religious man. I for one am tired of people shrugging off personal responsibility only to scapegoat dark forces or conversely, acting in "the name of God." Nobody in that audience, and what was probably millions of viewers, deserved to experience that. My guess — both men will regret this for a very long time. They need to make this right with one another.
We must all fly at a higher altitude. Let's keep our hands to ourselves, folks."
About Imani Kaliid
Imani Kaliid is the author of "There Was Violence," President of the InVia Foundation and host of the "Misconnected Podcast."
The InVia Foundation is a 501(c)(3) nonprofit entity based in California that is focused on technological tools and services for victims of violent trauma. "There Was Violence" serves as a relatable testimony and unfortunately common experience for multitudes of victims who remain silent, struggling or healing, which is why Kaliid sought a more direct avenue to connect and contribute to the world by establishing the InVia Foundation to save victims in need.
"Every year, more than 10 million men and women in the U.S. are subjected to Domestic Violence… More than 1 in 3 women (35.6%) and more than 1 in 4 men (28.5%) in the U.S. will experience rape, physical violence and/or stalking by an intimate partner in their lifetime." (Source).
Access Links
Official website: www.therewasviolence.com
Amazon: https://www.amazon.com/There-Was-Violence-Transformed-L/dp/B09BG5CVLY/ref=sr_1_1?crid=1GQNBFF8EKGHV&keywords=there+was+violence+imani+kaliid&qid=1641264987&sprefix=there+was+viol%2Caps%2C310&sr=8-1
Apple Books: https://books.apple.com/us/audiobook/there-was-violence-how-crime-abuse-and-drugs/id1579108431
YouTube "Companion Channel" for Bonus Testimonial from Imani Kaliid: https://www.youtube.com/channel/UCTWfAwJUmct4H0x-UMCjHKw/videos
Media Contact
Company Name: Ruth Davis Consulting LLC
Contact Person: Ruth Davis
Email: Send Email
Country: United States
Website: www.RuthDavisConsulting.com