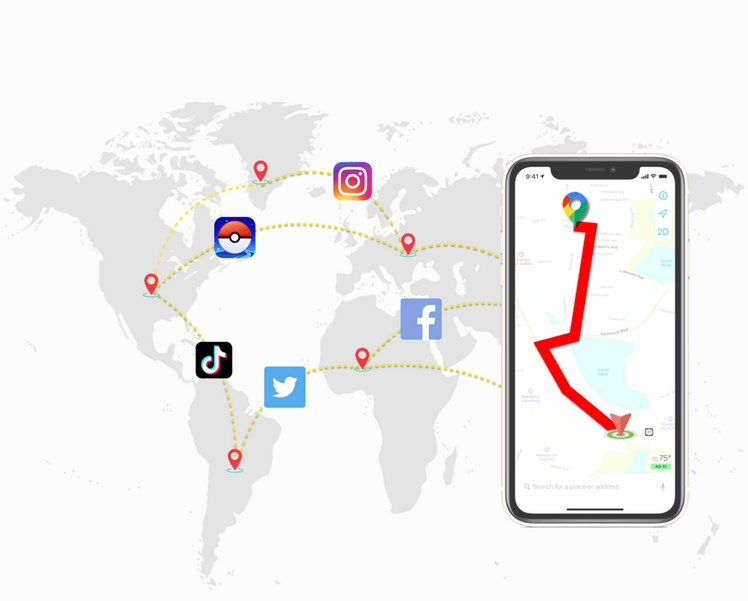 Leading developers of iOS and Android solutions, MXCode, announce the release of FakeLoc, a location changer designed to enable users to switch GPS location in one click.
MXCode has announced the release of another groundbreaking solution for users of iOS and Android devices as the company launches their new location changer, FakeLoc. The user-friendly software application is designed to allow users to easily change their GPS location to anywhere in the world, with features and functionality that stand it out from other similar solutions.
One of the major challenges faced by millions of internet users across the globe is switching locations on their mobile devices. While a plethora of VPN apps have been developed by several companies, many of such tools do not effectively address the concerns of users, especially in the aspects of user-friendliness and comprehensiveness. However, MXCode seeks to change this narrative with the launch of the versatile, all-inclusive location changer – FakeLoc.
Described as "one of the best and safest iOS location changers in the market," FakeLoc is designed to simulate GPS movement, with customized speed to enable users to change their location more naturally. Other features of FakeLoc include the ability to create a route for multiple locations and compatibility with all iOS devices. FakeLoc also allows users to search for specific coordinates as their destination, a feature that is particularly useful for AR games as well as other location-based apps. The product also comes with a 15-day money-back guarantee for unsatisfied users.
For further information about FakeLoc and other innovative products from MXCode, visit – https://www.mxcode.com/.
About MXCode
MXCode is a tech company that specializes in providing solutions for iOS and Android devices, Windows PC and Mac. The company's products are designed to help people solve tech problems such as iOS location change, video downloaders, and a host of others.
Media Contact
Company Name: MXCode Studio
Email: Send Email
Country: HongKong
Website: https://www.mxcode.com/