Sermo Libre Publishing presents author's eye-opening viewpoint on today's political powers.
Author Donny Polidoro shares his powerful opinion with readers about the current Political situation in The JoKe, You All Woke Yet? ($19.99, paperback, 978-0-578-38920-2; $29.99, hardcover, 978-0-578-39310-0).
In his riveting book, Polidoro will show how the American people keep fighting the same war, generation after generation. He explores current presidency and what he has done to the American future. This includes detailing the damage of reverse governing and identity politics. This revealing exploration of the oldest president in America's history delves into the fact that despite the US government's four decades in the Senate and almost two decades in the White House, he is still considered an incompetent leader according to Polidoro. The author wants all readers – especially American voters – to understand how RCV voting was used, an internet Drupal, a man-made virus, two impeachments and mail-in ballots to let down the American people.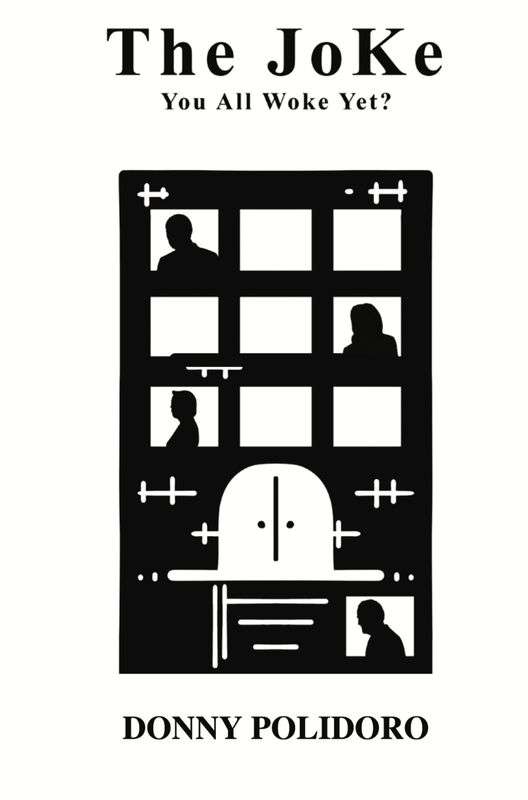 "If you take anything from this book, please vote with your heart, soul and wallet because your heart, soul and taxes make the world go around and keep it going around for future generations," said Polidoro. "Believe that!"
Donny Polidoro is a long-time writer, dreamer and artist. He has sailed the seas, tractor driven the highways and cooked for the Petty. He is proud to love his family and all the people who have passed through his heart. He is a son, a father, a husband and a defender of the weak. His greatest accomplishment is loving his country with all his heart having learned that, "you live life, do not let it live you!"
The JoKe, You All Woke Yet? is available online through amazon.com and barnesandnoble.com on April 1, 2022
More info: https://bit.ly/3IJGwJm
Media Contact
Company Name: Sermo Libre Publishing
Contact Person: Donny Polidoro
Email: Send Email
Country: United States
Website: https://amzn.to/3DjaoLD