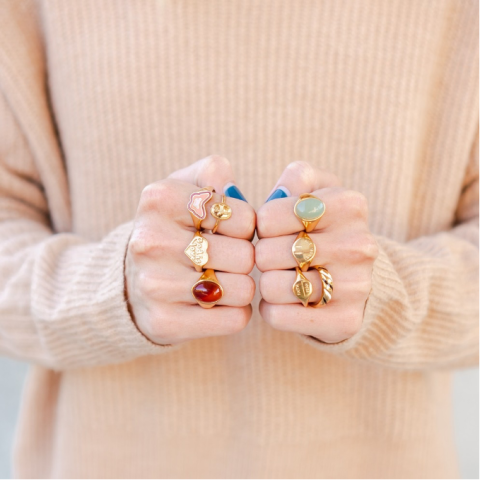 Over the past few decades, fashion has revolutionized from being all about people covering their bodies to expressing themselves. Population these days, mainly youngsters, use fashion as a means to exhibit their true personalities. For instance, one will find the most rebellious kids in all-black clothes with tattered jeans, easy-going ones in loose-fitting streetwear, and the most confident ones in bold and snazzy clothing. Nowadays, people feel comfortable even expressing their religious or political beliefs publicly by wearing symbolic accessories or apparel. Earlier it was thought to be rude to express such things boldly in public. But, in today's lifestyle, people take pride in showing off their identity, beliefs, and viewpoint. It is no more boring but cool to be self-expressive in public. Fashion is one of the tools that makes it easy for them to be themselves and share their beliefs with others. Given the current circumstances, another style that's gaining popularity these days is fashion based on hope and faith.
Due to the Pandemic and other calamities happening in the world, people are drawing closer to God and looking for ways to inspire others to do so. They believe that wearing religion-based clothes will help them feel more connected with their faith while letting the world know about what's in their hearts. People like to read and share Bible quotes and wearing faith-based apparel and jewelry is a nice way to bring hope and light to their hearts and surroundings. Someone doesn't know if the other person on the street, who is facing life issues might feel motivated just by seeing the cross on their neck or Jesus's name on a t-shirt. Sometimes, a Bible quote on the back of their t-shirt can be a ray of hope in anyone's life. Using fashion to communicate religion is a discreet but powerful method that not only serves to talk about faith but also brings hope to anybody wearing faith-based clothes.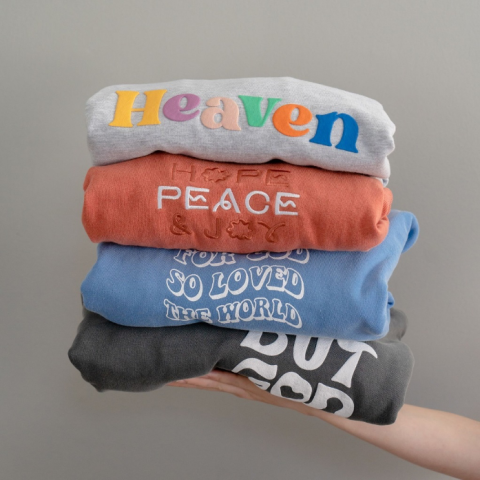 The majority of people have no idea what faith-based apparel is. Spirituality is incorporated into fashion through little quotations, symbols, or patterns tied to a certain faith. For instance, Tees and hoodies with small crosses or "Love Jesus" type quotes that are neither too distracting nor too concealed, can be found. They're perfect for anyone who appreciates faith and is religious in nature. Consider it a form of religious memento worn by devout believers and God worshippers. Even something as simple as a "Have Faith" tee, worn or carried by such individuals, is enough to remind them that no matter how difficult circumstances get, God is always with them, watching over them and looking after them. Especially, in their busy lives today, people don't have time to go to church or read Bible, but faith-based fashion keeps them connected with their religion in one way or another. It makes them feel connected with Jesus, experience His love, and share it with the people around them.
However, for most believers, there aren't many fashion brands that cater to their niche, not for long anyway. Elevated Faith, a belief-based fashion brand, is here to fill that void for believers and God-lovers as they bridge the gap between faith and fashion with their elegant garment lines with a spiritual twist. Although fashion was once considered non-religious, there was not much sense to incorporate spirituality and religion into it. But now, many brands have stylishly introduced faith-based fashion. By ingeniously blending optimism with fashion, Elevated Faith is on its way to becoming one of the most sought-after companies for Christians who respect their faith and search for modest rays of light in every aspect of life. Elevated Faith's designers are aware of today's fashion needs and, as a result, embrace them while adding their own personal touch to provide both hope and style via their goods. The main products of Elevated Faith that are popular among Jesus lovers are hoodies, t-shirts, rings, bracelets, necklaces, tote bags, stickers, keychains, mugs, journals, journaling kits, and socks. Due to the growing popularity of Faith-based fashion, Elevated Faith designs original items for its customers and expands its range of products. It started as a faith-based apparel and jewelry brand but now sells journal and journaling kits.
Even though it is a Christian brand at its heart, the best part about Elevated Faith is its subtlety, which means its products aren't limited to a certain faith or worldview. Their apparel and accessories are made in such a way that they may be worn by someone who isn't religious without looking out of place. As a result, their clothing not only inspires the wearer but also others around them. Imagine having a bad day and seeing "Don't give up" written on the chest of a random stranger. When a person reads those words at their lowest point, I'm confident they'll feel as relieved and hopeful as I did.
People's attachment with God has improved after the pandemic and emerging issues of health and finances around the globe. The more people attach to spiritual and religious beliefs, the more they like to express them in different ways. What you wear is the loudest way to show what you feel inside. This is why faith-based apparel is gaining popularity. Now, Faith-based apparel is considered as cool as the printed picture of Michael Jackson or Madonna on a Tee. These apparel are not just stylish but give hope to the wearer and the people around them. It brings light-heartedness in difficult times for you and others as they see the cross sign, the name of Jesus, or a Bible quote on a hoody or Tee. People are becoming more aware of faith-based fashion and developing a great sense of styling. That's why new brands are emerging in the fashion industry, focusing on faith-based apparel. Elevated Faith is one of these brands that brings high-quality faith-based apparel to its customers. The brand is becoming popular among teenagers and adults for sharing the light of Jesus through his name and quotes. If anyone loves Jesus, they will take pride in expressing their love for him by wearing faith-based apparel in public, I am sure Elevated Faith will have them covered for it.
Instagram: https://www.instagram.com/elevatedfaith/
Media Contact
Company Name: Elevated Faith
Contact Person: Josh Gander
Email: Send Email
Country: United States
Website: https://elevatedfaith.com/