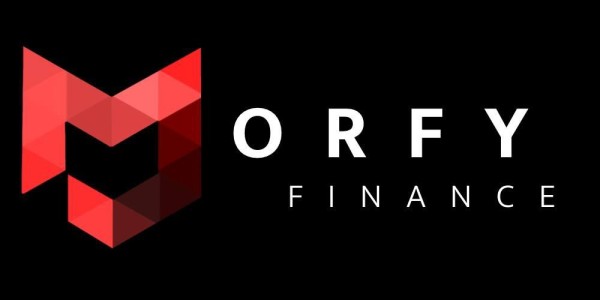 Morfy Finance is building its auto-compounding ecosystem for its community, combining a state of the art token contract with its vision of a sustainable and more secure ecosystem.
Introduction
Morfy Finance is an ecosystem built around a sustainable auto compounding token which leverages users tokens automatically. Users tokens do not need to be moved into a staking contract, thus allowing users to hold their own tokens and increasing the security of assets at all times.
The team behind Morfy Finance have spent the past few months researching the most secure, adaptable and versatile projects in the DeFi and NFT space. The team have identified many projects that attempt to offer staking and other products a user will never really use due to either not feeling comfortable due to security concerns or just not knowing how to move tokens into a staking contract.
Morfy takes the best from other projects and combines it into 1 ecosystem allowing users to benefit from a multitude of usecases whilst being able to earn a highly incentivised APY on their tokens held in a users wallet without the need to manually stake increasing the user friendliness and adoptability of its ecosystem.
The Morfy ecosystem will be built around its native MRFY Token where all token holders will benefit the most from holding tokens through incentivised holding strategies.
The MRFY Token
The MRFY Token is based on a few of the leading auto compounding tokens that have appeared however, due to MRFY being a sustainable token contract which can be easily adapted a time progresses it will give the team the opportunity to implement additional features into the contract to increase the longevity of the project overall.
Morfy Finance understand the importance of ensuring maximum security of users funds and being open and transparent about all of their work. The team have decided to get Certik onboarding done within 2 weeks of launch which will increase the exposure to the project but also allow the project security to be showcased by a reputable firm.
CERTIK is one of the most reputable audit firms in the crypto space, being able to get our Certik seal of approval at the very beginning will allow us to move further strategically without slowing down on development.
Tokenomics
Supply Breakdown:
Total Supply: 1,000,000 MRFY
– Private Sale: 42,550 MRFY
– Presale: 594.960 MRFY
– Burnt: 200,000 MRFY
– Team Tokens: 50,000 MRFY
– Development: 107,450 MRFY
MRFY Taxation Model:
– Launch: Buy 10% (3% LP, 1% Treasure, 5% Marketing, 1% Burn)
Sell 20% (9% LP, 2% Treasure, 8% Marketing, 1% Burn)
– Post Launch Day:
Buy/Sell 15% (4% LP, 3% Treasure, 5% Marketing, 3% Burn)
MRFY Usecases
Morfy Finance has identified multiple ways the project can progress further than its competitors, this includes NFT's, Marketplace and gaming projects. The initial plans set by the Morfy Finance team outlines the strategies they have in place to roll out a advanced NFT collection which will provide a further yield for its holders.
Morfy Finance's NFT's will be unique as users will be able to earn a passive income in BUSD rewards by holding these NFT's. Users holding Morfy NFT's will be rewarded up to 100 BUSD per day in rewards based on the number, rarity and level of the NFT's held. There will be a variety of different levelled cards starting from 1 to 5 and we will have 5 separate collections with 1000 NFT's in each level, every collection will allow you to get up to the 100 BUSD reward level providing all 5 levels of cards are collected in that series.
NFT's are more than just images, they are an identity to some and a way to distribute art and memorabilia in digital format which are unable to succumb to forgery.
The marketplace will be a great addition to Morfy Finance's plethora of products available to its users as it will allow users to showcase their own artwork and list them directly, utilising MRFY token in the process. All fees on the marketplace will be collected in MRFY tokens and a user must hold a minimum amount of tokens in order to list on the Morfy marketplace.
Summary
Morfy Finance has a lot of ideas that are being bought to fruition through a talented and experienced development team. The MRFY token has attributes that will allow it to grow consistently inline with users purchases and sells through its smart rebase mechanism that increases up-to 7% of the taxes going into the LP which in turn strengthens and builds up the liquidity in an ascending linear pattern.
The auto compounding of MRFY works well as seen with other projects that use this feature however it has been poorly executed on some occasions, through analysis of the flaws the team have identified they have allowed for the figures to work in a very sustainable manner which allows the ecosystem to consistently replenish itself.
Morfy Finance will tap into the NFT space and make its mark with the ideal passive income method. MRFY holders will benefit the most from this development and the NFT segment of the Morfy ecosystem will not only increase the variety of products available but also the demand and interest in the project.
The Morfy ecosystem will consistently grow with more additional features that can be added and implemented with ease thanks to the flexibility the MRFY smart contract allows, which in turn allows the team to focus on the development of new features at a considerably fast pace as they understand the importance of maintaining momentum in the crypto space.
Read more in Morfy Finance's whitepaper and on their website below:
And visit their social channels below to keep updated:
Media Contact
Company Name: Morfy Finance
Contact Person: Adrian Luchenvich
Email: Send Email
Country: Latvia
Website: https://morfy.finance/