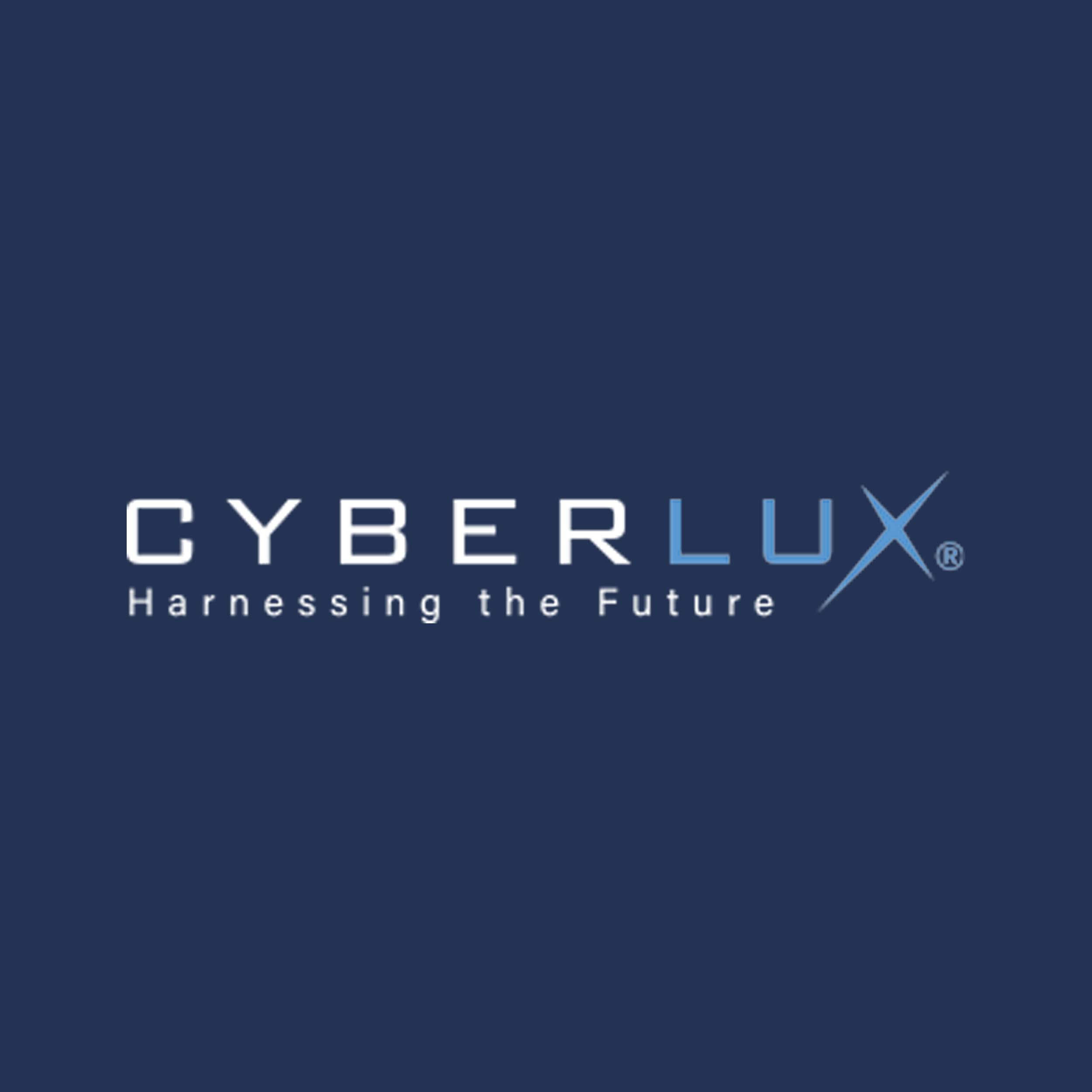 Cyberlux Corporation (OTC: CYBL, $CYBL) finished Q4 2021 strong, prompting immediate and well-deserved investor attention that sent shares soaring by more than 31% last week. The more excellent news is that the bulls are firmly in control, with $CYBL stock trading higher by 105% since the start of March. Shares are exchanging hands at $0.0228 at press time Friday, their highest level since the start of this year. Better still, momentum shows no signs of slowing.
So, what happened to pique investors' interest? A lot. In fact, while its historical quarterly and year-end performance was enough to support a jump in price, the here and now are impressing investors just the same. CYBL is riding high after inking two deals that significantly enhance its operating and competitive position in several multi-billion dollar specialized markets. Moreover, the operational vision for the coming quarters provided management a chance to revise guidance higher – much higher.
In fact, in addition to raising 2022 revenue forecasts to $44 million, management set an even more bullish tone, suggesting an even more appreciable surge to upwards of $100 million could be reached by the end of 2023. But following along on other commentary made at a recent Emerging Growth Conference presentation, even that bullish projection could be conservative based on deals in the queue.
Don't discount that probability. Although Cyberlux is still an up-and-comer in its industry, they are doing the right things at the right time to grow into an impressive and diversified services company. Of course, CYBL's current share may not indicate that to be the case. But keep in mind that as a penny stock, CYBL can't yet attract the institutional trader crowd.
While they probably would invest if they could, trading at less than $5.00 generally keeps CYBL out of their hands for now. However, that's not all bad news. For retail investors, it leaves an opportunity to invest in a compelling company whose reach into several important sectors could turn CYBL into a revenue-generating juggernaut sooner than later. Sound like an overzealous assumption? It's not. Each of CYBL's target markets provides billions of dollars in contracts annually. And it's an industry where being bigger doesn't matter; being better does. That's CYBL's strong point.
Q1 Contracts Signal a Transformative Year to Come
And they keep getting stronger. Last month, Cyberlux announced that its recently acquired Kreatx Group, now a part of its Digital Platform Solutions (DPS) division, was awarded a contract with the Judicial Court System of Albania. This contract will include implementing new digital tools to modernize the Court System's public records and case management portals. This deal is expected to post $625,000 in revenues to Kreatx's books. The better news is that this initial deal can lead to many, as Albania's Judicial Court System continues to modernize its processes across the board. This initial deal is expected to be completed by the end of 2022. But, as is often the case, excellent work begets more. Thus, this CYBL asset could be a significant revenue driver and, just as importantly, establishes a revenue-generating presence in important overseas markets.
That's the plan. And indeed, if all goes as planned for Kreatx, they can leverage the success of this completed contract to expedite market penetration into other markets needing innovative, seamless digital solutions, including the broad applications inherent to government and private sector markets. This current Kreatx contract is an excellent introduction into a sophisticated market, allowing Kreatx to prove its value with its innovative technology platform providing easy and integrated access to all the Court's relevant documents. It goes further by implementing a service platform for statistical processing for internal use and public reporting of the Court's processes. In other words, it's a comprehensive project that provides turnkey solutions. And do well here; the world is in play.
Perhaps known but ignored, many governments and even large companies lack the technology needed to effectively compete in a global market or simply manage daily internal procedures. While this is a sad reality, it presents a considerable opportunity for Cyberlux. And it's one that CYBL is meeting head-on, dispatching Kreatx to target and sell into the demand for modernization, allowing for more seamless connectivity throughout a small jurisdiction or a global marketplace.
Know this- clients need what Kreatx is selling because their platforms and services do more than modernize infrastructure. They also increase efficiency, improve transparency, and integrate many systems into one. But don't think CYBL is in the game as a humanitarian gesture. While doing good is part of its mission, they also eye a more than $17 billion legal technology market. And, what comes with each new client is loyalty. Thus, CYBL isn't deploying assets for one-and-done deals. Instead, they build relationships that can last generations and provide consistent revenue streams. Long-term clients do another thing- they keep that nine-figure revenue guidance reachable.
Here's another thing to note. In a $170 billion market, reaching 1% of the business provides a $170 million run rate. Too lofty of a near-term goal? Well, considering that Kreatx is just one revenue driver, settling for 1/2 of 1% wouldn't be bad either. That would serve up roughly $85 million. And with thousands, maybe millions of clients needing upgrades, it's a matter of Kreatx getting its expertise known that can be the difference between the low and high end of those presumptions.
Catalyst Machineworks Acquisition Opens $85 Billion Opportunity
That deal is encouraging news for Cyberlux, but the truth is that its Kreatx announcements are only the tip of the iceberg of what the company has in store this year. Cyberlux also announced at the end of March that it completed its acquisition of Catalyst Machineworks, LLC, enabling CYBL to target the $36 billion Unmanned Aircraft Systems (UAS) market. This is another impressive deal targeting today's market, but the news gets better: the market is expected to grow to more than $85 billion by 2025. Seizing this deal again shows Cyberlux's aptitude for making the right deals to enter the right markets at the right times.
Of course, the opportunity to compete in the UAS industry isn't the only thing that Cyberlux gets from this acquisition. Additionally, Catalyst Machineworks provides an instant industry leadership role in the U.S.-made drone market, with well-established relationships to target demand for military-grade, private sector, and recreational drone applications. Along with those inherent assets, Cyberlux obtained an expansive array of IP and the technological framework to develop its role in this market further.
Not only will they benefit from that, but they will also leverage Catalyst Machineworks' impressive IP portfolio, a book of business relationships, and technological expertise. Best of all, revenues are significant, with Cyberlux expecting to generate at least $22 million this year and aim at as high as $67 million by 2024. Not many other, if any, roughly $0.02 stocks can say or do the same.
That acquisition is also being put to work quickly. CYBL's immediate focus is on bringing new hardware and software for UAS applications to market, a market with known demand that is spending dollars gratuitously for the right products. That could be at least one reason why Cyberlux's acquisition of Catalyst Machineworks is touted as a shrewd acquisition. Another is that sector experts note the deal enables Cyberlux to bring groundbreaking drone technology to a wide range of markets, including government agencies, law enforcement, cinematography, oil, gas, construction, real estate, and more. More markets in play, more dollars to CYBL.
But, this isn't the full extent of Cyberlux's plans to maximize its UAS business division. The company also announced additional investments in the UAS hardware and software industry in 2022 as part of the FlightEyeGDN platform. That move provides a runway for Cyberlux to take revenue-generating advantage of an industry expected to reach $85 billion in the next few years. It also accelerates its Operation Alpha goals with the help of newly acquired IP and industry experience. Resulting expectations from these investments – a $100 million revenue prize. Again, coming sooner than later.
A few examples of how they can accrue that topline number are through in-demand applications, including geofencing, "observe and monitor" alert systems, collision avoidance systems, beyond-line-of-sight operations, urban area operations, operating system support for multiple drone networks, and traffic management.
Beyond direct applications of drone technology, Cyberlux has a significant stake in peripheral technologies, including weight optimization and energy efficiency in drones. With efforts well underway to serve these demands, investors could expect to see Cyberlux competing with current industry giants such as Boeing ($BA) and NVIDIA ($NVDA). In fact, based on how quickly CYBL is integrating its new assets, that may happen faster than many think.
And keep in mind that these assessments only take into account Cyberlux's portfolio as it currently stands. Coming off a hot month of announcements, it seems likely that the company will strengthen its assets considerably in the coming quarter. M & A has always been a part of its growth strategy, and guidance indicates that it will remain a priority when the right company and terms present themselves.
By the way, it's not only acquisitions that can create shareholder value. Cyberlux is also seeking partnerships with UAS technology companies and drone service providers to expand its sphere of influence in the industry. With Cyberlux operating at best-ever levels, finding those partnerships may be near. One thing is for sure- CYBL may be a micro-cap in price, but they compete like some of the most prominent players in the sectors they serve. Thus, CYBL may already be attracting attention. It wouldn't be surprising if they announced a significant deal in 2022.
Q1 2022 Contracts Foreshadow Long-Term Growth
The even better news for investors is that the milestone-filled 2021 could become catalysts in 2022. Factoring in rev-gen opportunities from its Marketplace solution, an estimated $813 billion global market opportunity could be where the first originates.
More could come from other value drivers meeting tremendous demand for UAS technology, sustainable energy and lighting solutions, SaaS and PaaS packages, and infrastructure modernization services. Cyberlux is already deep into a contract that provides the Air Force, National Guard, Special Operations Command (SOCOM), and the Army with cutting-edge lighting solutions as contractors with the US Department of Defense. Contracts of these calibers are the best votes of confidence a company can get. And CYBL has them.
That's not the extent of the company's activities, however. Cyberlux's FlightEyeGDN solutions, combined with the company's infrastructure technologies, open the company up to an additional $171 billion of penetrable market space – industries where Cyberlux has demonstrated excellent performance and leverages a superb reputation. Add an additional $3.7 billion opportunity from the advanced lighting solutions market, and Cyberlux's diverse portfolio of market interests is exceptionally well-suited for growth. And, keep in mind that these numbers are current; projections for the valuations of many of these industries are nearly doubled within the next few years.
Thus, vast opportunities today can become monumental later.
A Valuation Disconnect That May Not Last for Long
So, here's the bottom line: Companies like Cyberlux, which are expected to post at least $44 million in revenues this year and trading at about two cents a share, are few and far between. In fact, other than CYBL, there aren't any others to be found.
Taking it a step further, investors may have to go well up the NASDAQ small-cap food chain just to find a company doing a solid $44 million run rate. Moreover, if CYBL is still under a dollar heading into 2023 and assuming 2022 guidance is reached, here's a consideration- back up the share-holding truck because $100 million companies don't often come in micro-cap packages.
Until then, consider the CYBL investment proposition about as compelling they come. Indeed, sales milestones reached along the way to $44 million will still pack a punch, strong enough to knock out a 52-week high 3X higher with plenty of power to spare. In fact, whisper numbers expect Cyberlux stock to be at least $0.50 by Q4/2022. And if CYBL exceeds its bullish guidance and adds to it, even that lofty target may be a pit-stop, not a stopping point.
Disclaimers: Shore Thing Media, LLC. (STM, LLC.) is responsible for the production and distribution of this content. STM, Llc. is not operated by a licensed broker, a dealer, or a registered investment adviser. It should be expressly understood that under no circumstances does any information published herein represent a recommendation to buy or sell a security. Our reports/releases are a commercial advertisement and are for general information purposes ONLY. We are engaged in the business of marketing and advertising companies for monetary compensation. Never invest in any stock featured on our site or emails unless you can afford to lose your entire investment. The information made available by STM, Llc. is not intended to be, nor does it constitute, investment advice or recommendations. The contributors may buy and sell securities before and after any particular article, report and publication. In no event shall STM, Llc. be liable to any member, guest or third party for any damages of any kind arising out of the use of any content or other material published or made available by STM, Llc., including, without limitation, any investment losses, lost profits, lost opportunity, special, incidental, indirect, consequential or punitive damages. Past performance is a poor indicator of future performance. The information in this video, article, and in its related newsletters, is not intended to be, nor does it constitute, investment advice or recommendations. STM, Llc. strongly urges you conduct a complete and independent investigation of the respective companies and consideration of all pertinent risks. Readers are advised to review SEC periodic reports: Forms 10-Q, 10K, Form 8-K, insider reports, Forms 3, 4, 5 Schedule 13D. For some content, STM, Llc., its authors, contributors, or its agents, may be compensated for preparing research, video graphics, and editorial content. STM, LLC has been compensated up to ten-thousand dollars cash via wire transfer from Cyberlux, Inc. to produce and syndicate digital content for a period of one month. As part of that content, readers, subscribers, and website viewers, are expected to read the full disclaimers and financial disclosures statement that can be found on our website by visiting primetimeprofiles.com/disclaimer.
Media Contact
Company Name: STM, LLC.
Contact Person: Michael Thomas
Email: Send Email
Phone: 973-820-3748
Country: United States
Website: cyberlux.com