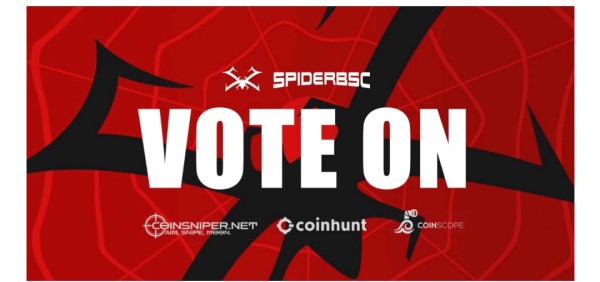 What is SpiderBSC?
SpiderBSC is using an innovative tax system with their NFTs whereby the more of them you hold the less it costs you to buy the token.
They are also planning to do buybacks which are backed by the NFT proceeds!
Why you must Mint our SpiderNFT?
Our token will feature 2% token reflections as well as 2% BNB rewards for token holders.
Holders of the SpiderBSC token will be given first access to our NFT minting event.
Holders of our token will be given VIP access to minting when it is live.
40% of proceeds from the NFT minting process will go towards buybacks of our token.
Tax rate for NFT Holder:
5-10 nfts buy tax 8%
11-15 nfts buy tax 6%
16-20 nfts buy tax 3%
21+ nfts buy tax is 0%
What is reward for holding SpiderBSC?
SpiderBSC is a revolutionary and community-driven blockchain ecosystem focused on Reward Distribution and NFT Technology.
Our token is Dividends. If you hold SpiderBSC you will get 20% of BNB you can claim at our Dapp after launching every 1 days.
What is our next Project?
We have a great Project, as you can see at our Whitepaper!
We have 4 SpiderBSC Ecosystem
– SpiderBSC Token
– SpiderNFT
– SpiderSwap
– SpiderWallet
Our Community:
Telegram: https://t.me/SpiderBSC_official
Mint NFT: https://spiderbsc.finance/nft
Media Contact
Company Name: SpiderBSC
Contact Person: Dave Hoi
Email: Send Email
Country: United States
Website: https://spiderbsc.finance/