The single titled 'La La La' will be released across all digital streaming platforms on the 28th of April, 2022
Apr 18, 2022 – Up and coming, sensational music star, Mike Gent has proudly announced that he will be releasing his latest track titled 'La La La' on the 28th of April, 2022 across all digital streaming platforms.
'La La La' is a song about discovering the own song on the public radio. The song is about happiness, partying, dancing, and enjoying the summer.
In a recent interview about his music, Mike said, "People who like house and dance music are going to love La La La. The song is for every age, every country in the world and fits any party." The most important thing about the song for him was that it can be sung all around the world, in every language. "In the music video, you will get to see hundreds of people from all around the world, dancing and singing to the song," Mike said.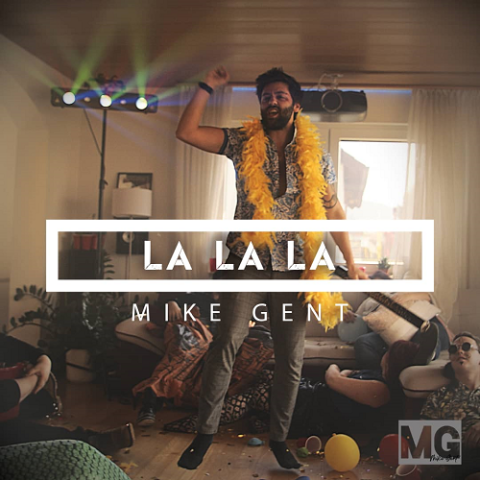 For those that have heard about, or are fans of Mike Gent, the stories of his name, journey, and lifestyle have been elusive. More so for those who haven't even heard of him at all. Mike Gent has been compared to a force of nature.
He is an artist to get familiar with. Not just for his versatility but also for his love for good music, and we love good music! He is a unique and sensational music artist that intends to pass a message through his music. When it comes to music and beats, he is all about the bigger picture.
Who is Mike Gent?
Mike Gent is the uprising dance and house music project by Michele Gentile. Michele is a full-time cinematographer and director. An avid traveler, Michele has been a soldier in Afghanistan, filming documentaries in wars like Libya and Africa. Michele has resided in the USA, Canada, Australia, and the Middle East. He's shot a crime thriller in Ireland, taught film at Russian film academies, and ran a TV studio on a cruise ship.
For more information, visit:
https://www.instagram.com/mike.gent.official/
https://www.tiktok.com/@mike_gent
https://www.youtube.com/channel/UCXpujLz1cbY0H1CPX-ihs9w
Media Contact
Company Name: Mike Gent
Contact Person: Michele Gentile
Email: Send Email
Country: United States
Website: https://www.instagram.com/mike.gent.official/