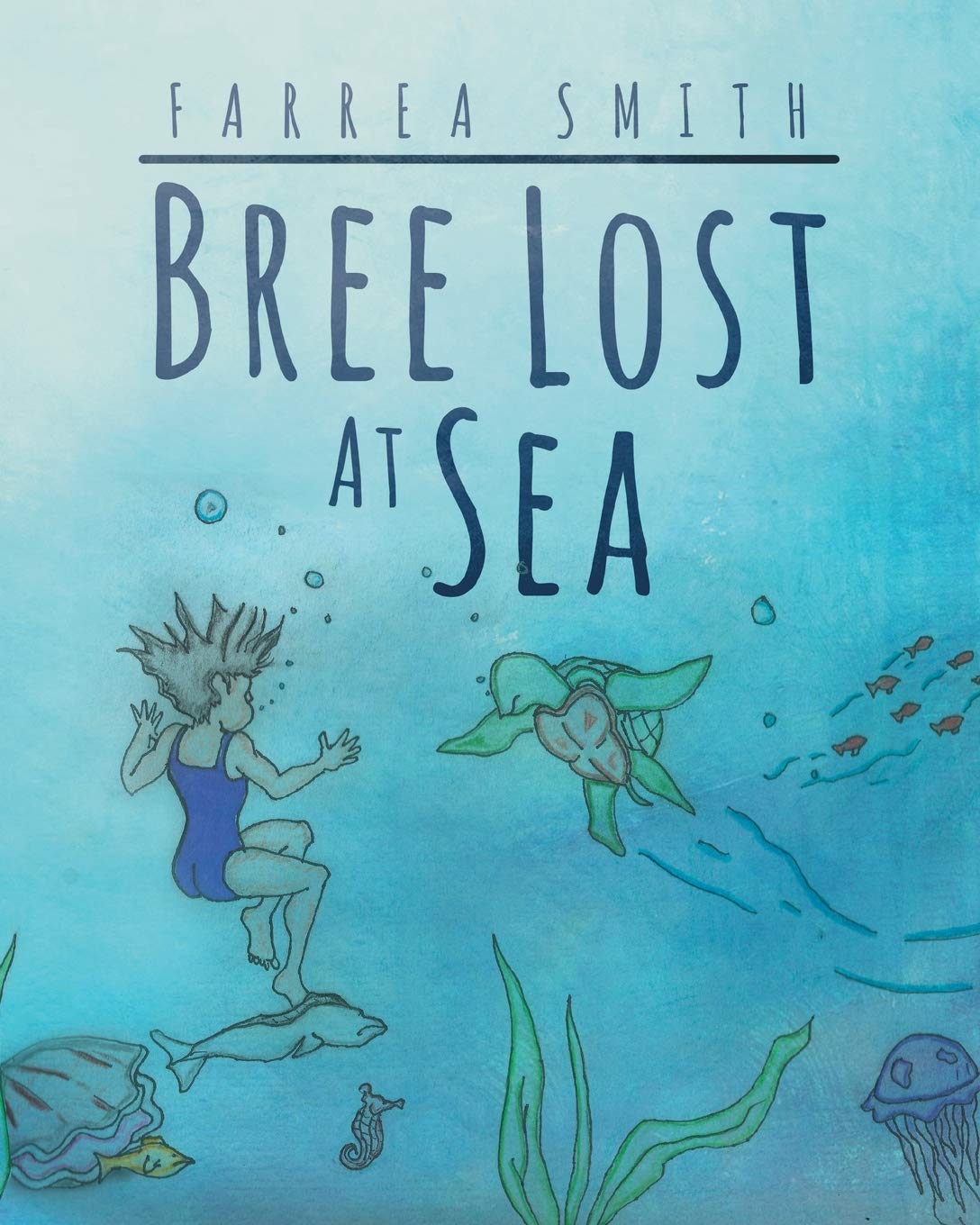 Children can quickly drown, even in very shallow water. Never leave a child unattended as conditions at the beach can change quickly, Bree learned this life lesson in the adventure book fit for kids and adults, Bree Lost At Sea.
Author Farrea Smith writes about the ocean adventures of Bree, her sister Nye and her family while frolicking at Seaside Heights. Eager to build her sandcastle, her family talked to Bree about strong currents to help her understand how powerful the ocean can be. A big unexpected wave came and almost took Brianna out to sea. In an instant, Na'Asia was yelling, "Bree!" I had to reach down and grab her because she was tumbling with the wave as it was receding. So for the rest of the day, we joked about Brianna and her new sea family.
Fear engulfed Bree's family, Bree on the other hand, find an adventure like no other underwater. She met her ocean friends like the Turtle who promised to help her ashore. As she bobs along, she encounters The Clownfish, Dolphin, Seahorse, and Starfish whom she went out to party with. There she met The Whale who helped her thrust back to land and re-join her family.
Bree Lost At Sea swimmingly good read for kids who love sea life, with layers of learnings to unfold-children can learn about the names of creatures.
Bree Lost At Sea story allows kids to experience the ocean while at home. With colorful illustrations, the book will leave youngsters in the wonder of just how spectacular our ocean truly is. While the storyline features fictional tales, the jaw-dropping creatures and astounding beauty of the ocean's deepest corners will encourage curiosity and deep exploration in young readers.
Available on Amazon and all other online book stores!
Paperback: https://amzn.to/3qL8IWh
Kindle: https://amzn.to/3uDvErt
Media Contact
Company Name: URLink Marketing | URLink Print and Media
Email: Send Email
Phone: 1-888-980-6523
Address:1603 Capitol Ave., Suite 310
City: Cheyenne
State: Wyoming 82001
Country: United States
Website: www.urlinkpublishing.com/