Needless to define him, Bob Jaalouk is one of the best social media experts and most influential businessmen whose reputation is limitless and has exceeded the seas. Despite his young age, Bob's ambition, hardworking and curiosity classified him as "number one" social media expert in and outside Lebanon.
Businesses, like civilizations, rise and fall with the times. Similarly, some leaders stay at the top for decades, while others fade away in a few years. However, the route to success is not effortless for great leaders, nor are they blessed with a silver spoon and a large business inheritance. The sheer persistence and passion of business leaders pave the way for new opportunities and greater ventures.
Bob Jaalouk, this name won't be a surprise anymore for anyone even slightly familiar with the world of business and social media. Bob Jaalouk, a Lebanese social media expert, studied business administration at Louaize University in Beirut. After his graduation, Bob's curiosity to dive into the world of social media has urged him to enter such a sophisticated and demanding domain in which he was able to prove himself.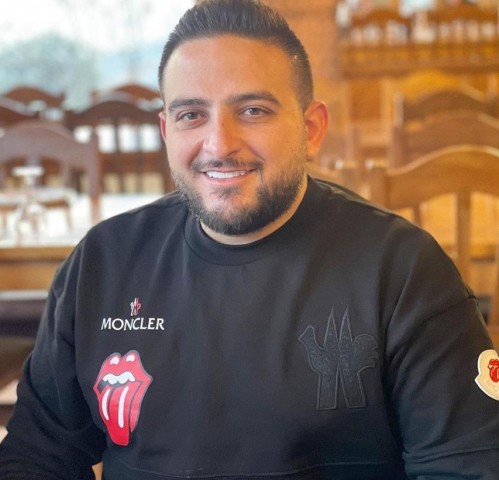 Bob Jaalouk has been a legend in the world of social media for years, and continues to be at the head of the class today. He has vast knowledge of social media which made him best fit for the position he holds now. Since the time he started his journey, Bob gained limitless knowledge and experience in different fields within social media from accounts recovery and security, to social media management, and e-marketing arriving along with solving technical problems. He has been trusted by over 10,000 social media users and celebrities such as Mohanad Zaiter, Abbas Jaafar, Hisham Haddad, Rabih Gemayel, Wadih El Cheikh, Carla Haddad, Sandra Rizk, Christina Sawaya and many more.
"Bob Jaalouk" began his career by managing the accounts of famous Lebanese artists, and for a short time, he was awarded the title of King of Social Media in Lebanon. He is famous for documenting the accounts of major Lebanese and Arab artists and media professionals on social media. Besides, Bob Jaalouk is the CEO and founder of "Two Media", a social media agency based in Lebanon. Later on, and after gaining a huge success all over Lebanon, Bob opened new branches for his company in each in Syria, Dubai, Egypt, and Qatar.
Media Contact
Company Name: Qatar Media
Contact Person: Media Relations
Email: Send Email
Phone: +97477427668
City: Doha
Country: Qatar
Website: www.actiongroup.com