ImPros team is happy to announce that they have established partnership relationship with more than 20 football academies, more than 1,000 youth players will register on ImPros' platform. There are about 100,000 youth players waiting to register.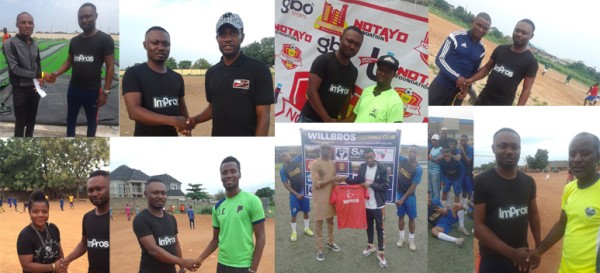 ImPros project is a Web3.0 community-based investment platform to dig out and invest in most promising youth football players.
"We will blockchainize, digitalize youth football industry and take a share of 20 billion usd market," Co-founder Josef said.
What does ImPros do?
FIND
Detailed youth players' data from U18-U8 from Nigeria, Brazil, Argentina, Portugal, Netherlands and will more.
BUILD
Invest in little Messi at early-stage to help him cut his living cost and training fee, and help his club employ more professional coaches.
REWARD
Get reward when the player starts his professional career successfully.
Martketplace
Trade shares of the player with other investors to cash out at any time.
In youth football training area, youth players lacks exposure and financial support, especially in undeveloped area such as Nigeria. But there is a lot of talented and gifted players out there waiting to discover.
ImPros team consists of football enthusiasts and would like to help more gifted and talented youth players start their professional career.
We are building up an online platform which will have biggest database storing and showing up most of youth players' data such as competition video, analysis and statistics, club/academy's information and reputable coaches/scouts/agents.
At the other side, we will attract investors worldwide to provide financial support to most talented youth players.
We hope through our project, a lot of gifted players can stand out and become next Messi.
Social Media: twitter facebook
Contact: https://linktr.ee/impros
Media Contact
Company Name: ImPros
Contact Person: Media Relations
Email: Send Email
Country: United Kingdom
Website: https://impros.io/