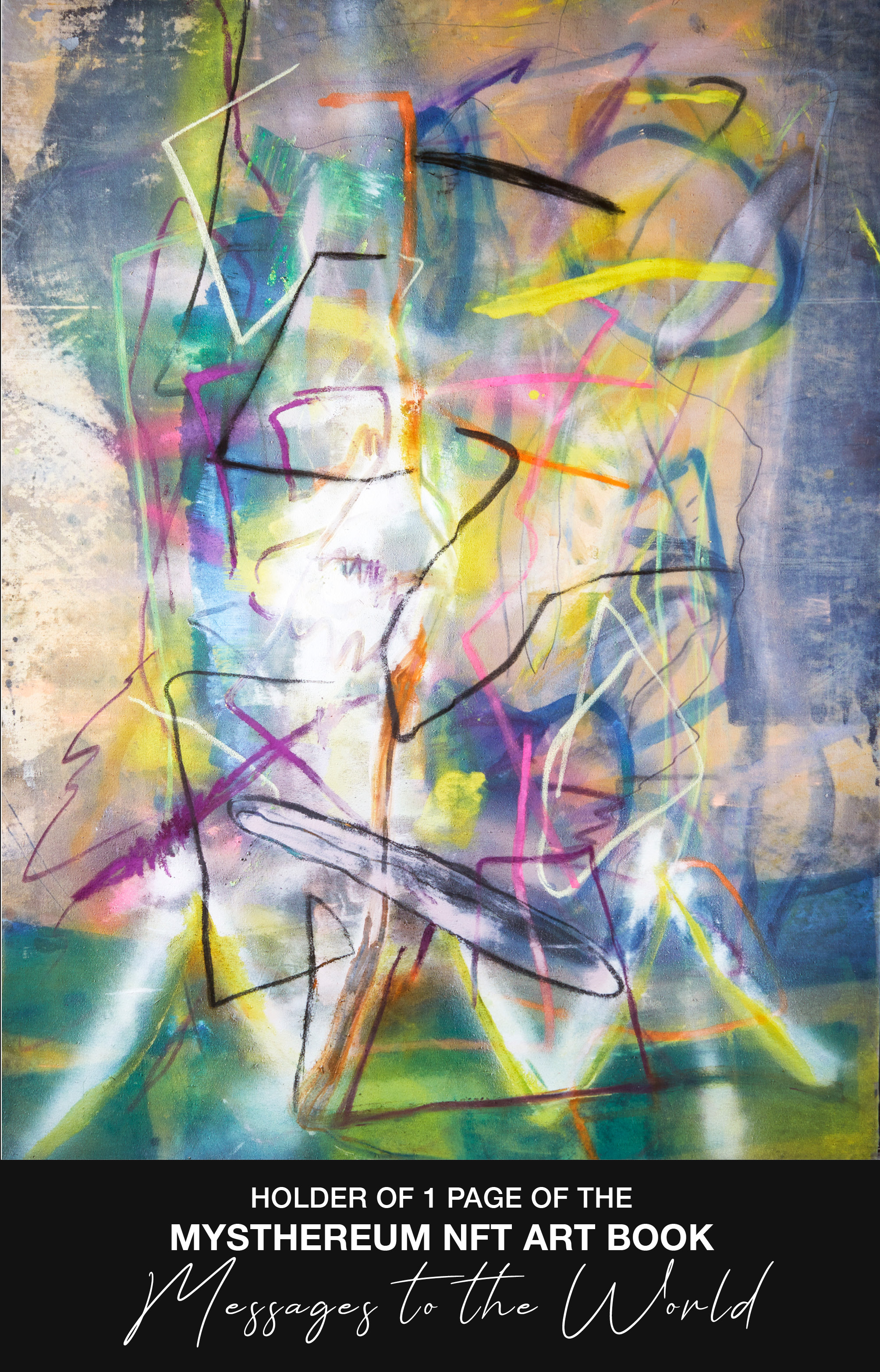 "Non-fungible tokens (NFTs) have practically dominated the blockchain space in a relatively short while, drawing the attention of organizations across industries and individuals from all walks of life. A plethora of NFT projects has been developed in recent times by different creators to meet the needs of blockchain enthusiasts."
Innovative NFT project, MYSTHEREUM, announces its official launch with the release of "MESSAGES TO THE WORLD,"
MYSTHEREUM is looking to make history by launching the first-of-its-kind NFT art book, with the visionary CEO, Herwig Loidl and his Austria-based team of tech, IT, art and fun-loving people bringing together 277 amazing artists, writers and poets to co-create MESSAGES TO THE WORLD. The project features the likes of Julia Avramidis, a world-renowned Austrian artist, as she brings her ingenuity to bear in the collection that has 277 NFTs, with minting to start in mid-June.
Non-fungible tokens (NFTs) have practically dominated the blockchain space in a relatively short while, drawing the attention of organizations across industries and individuals from all walks of life. A plethora of NFT projects has been developed in recent times by different creators to meet the needs of blockchain enthusiasts. However, the team at MYSTHEREUM seeks to increase participation in the NFT space and this time not as consumers but as creators, with the introduction of MESSAGES TO THE WORLD.
The project challenges the status quo in the global multi-billion-dollar NFT market, as the world's first NFT art book that is collectively produced – but individually owned. MESSAGES TO THE WORLD is a masterpiece that allows interested persons to be a part of history by purchasing an NFT, with each piece representing a page in the book. Each NFT gives holders access to 1 full page of the book, which can be filled up with their own unique artwork of any kind, ranging from paintings to digital arts, stories, poems, and any other content desired. Holders of the NFT also have exclusive access to the whole 277 pages of the book once MESSAGES TO THE WORLD is fully minted.
MESSAGES TO THE WORLD offers all shades of amazingness and uniqueness not just as creative cooperation leading to an NFT project but also one that generates passive income for holders through royalties by re-selling the book or selling the reading rights for the book. Consequently, blockchain enthusiasts and lovers of NFT can purchase as many pages as possible of the MESSAGES TO THE WORLD Artbook to increase their passive income generation.
Described as a "one-of-a-kind art collective for the most daring, inventive and unique minds on the planet," MESSAGES TO THE WORLD will undoubtedly chart a new course in the NFT space, encouraging more people to be a part of the digital arts economy and the Metaverse as a whole. Each page of MESSAGES TO THE WORLD is currently available for blocking at 0.3802290672153855 ETH per NFT.
Every piece of the Mysthereum NFT will be available on OpenSea for holders that are interested in trading their piece.
For further information about MESSAGES TO THE WORLD and other groundbreaking NFT projects from Mysthereum, visit – www.mysthereum.art. The campaign for a unique art collective also continues across social media amidst a growing community on different platforms, including Twitter and Discord.
Media Contact
Company Name: MYSTHEREUM
Email: Send Email
Country: Austria
Website: www.mysthereum.art