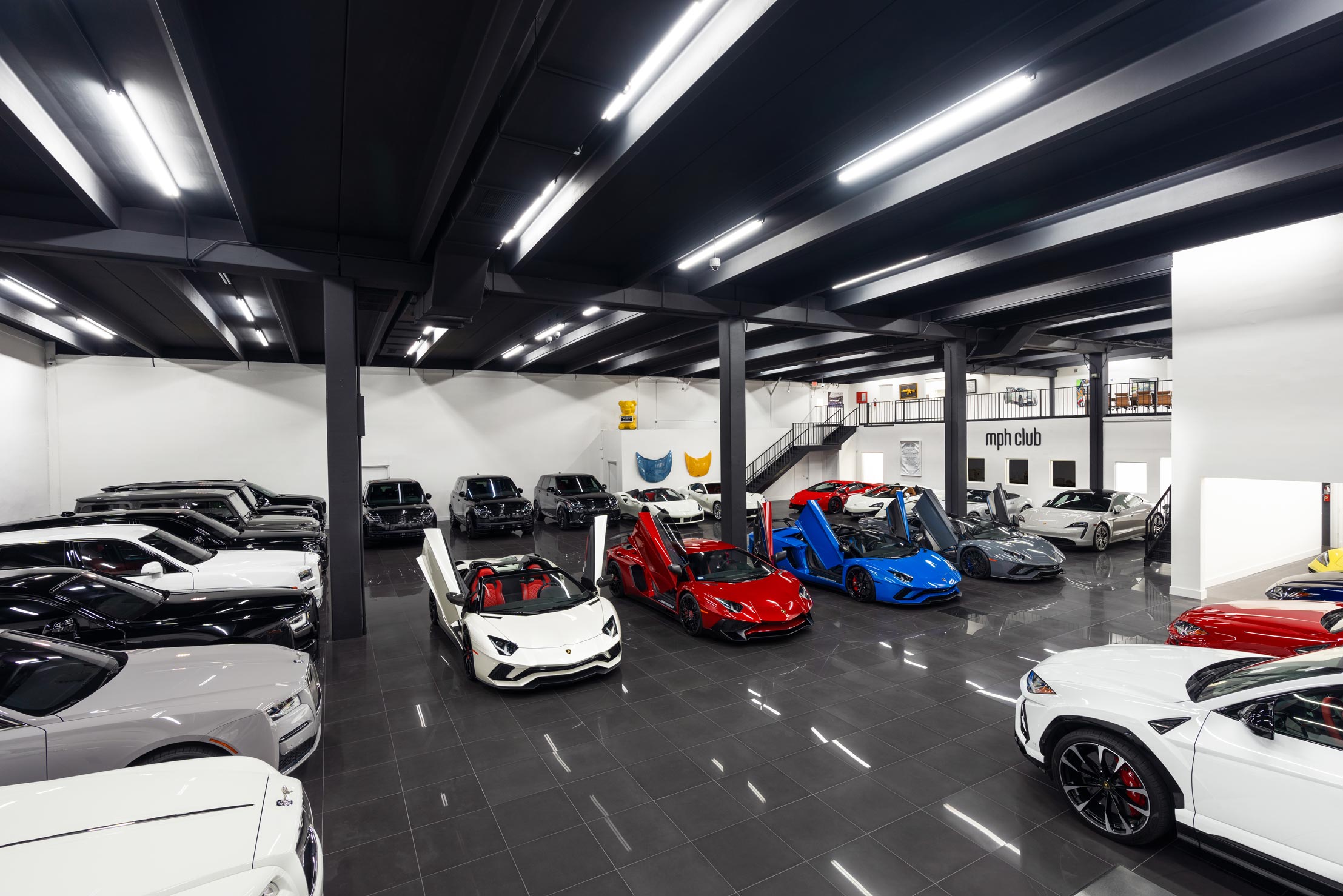 A question mph club never thought to consider back when they first got started in 2013. But after several years of expansion and rampant growth, the answer has revealed itself. Once their fleet grew to exceed 75 rental cars, the need for additional parking became apparent.
The exotic car rental company previously headquartered at the prestigious Opa Loacka Executive airport has recently relocated to a brand new location. Now located in the heart of Miami Gardens, this company is doing things most only Primarily to house the increasing number of vehicles in their rental fleet. Mph club boasts one of the largest collections of luxury and exotic vehicles available for rent in the nation. Growing pains are necessary hurtles on the path to expansion.
From the city of Opa Locka to the new home of Formula 1, Miami Gardens, mph club is bringing even more automotive excitement to the area. Truth be told they have not moved far down the street, the new address is only two miles away from former location at the Opa Locka executive. They still operate very close to Fontainebleau Aviation FBO and they still deliver vehicles next to their client's private jets just like they always have.
Previously, the mph club experience began and ended when customers picked up/ dropped off their exotic car rental, but today the entire experience has changed. Arrive in the brand new showroom and experience all of the luxury and exotic vehicles up close and personal. Browse through all of the vehicle options available to rent and some vehicles available for purchase. Explore a new retail store and bring home gift for your friends and family.
The indoor showroom allows customers to explore and learn the differences between these vehicles more personally. For those who are not sure which vehicle to reserve now get to decided by putting the options head to head in person. All of the vehicles are currently on display in mph club showroom ready to roll at a moments notice.
South Florida has always been a hot spot for exotic cars and automotive culture for tourists and enthusiasts. If you are a local or just passing through town, consider stopping by the new Mph club showroom for a one-of-a-kind automotive experience. Come see the largest collection of luxury and exotic vehicles available for rent in the nation.
Media Contact
Company Name: Mph club
Contact Person: Fernando
Email: Send Email
Address:2001 NW 167th Street
City: Miami Gardens
State: Florida 33056
Country: United States
Website: http://mphclub.com