Results announced for the competition to design a modular reading and learning space that is safe, compact, and socially conscious.
The world has come to a standstill during this pandemic, forcing people to lay back at home and rely on digital interfaces to fulfill their daily needs. It is not just a platform used for amusement anymore, but other aspects of life such as work, education, and even social events have been pushed to depend on technology. Despite the pandemic, the need for people to march on with their regular grind has not changed. But individuals belonging to certain sections of society are struggling more than others, to cope with this pandemic trend of online living.
Education has started moving forward through a different medium, but those who are far from it are left stranded. For the ones that depended on public libraries and schools to access education, transferring online has been a struggle. Children are made to depend on digital classroom methods and some of them belonging to the lower-income class, do not have access to the Internet or even a basic cell phone network.
They are the ones getting the short end of the stick and are forced to discontinue or simply sit back and wait for the unpredictable pandemic to be over.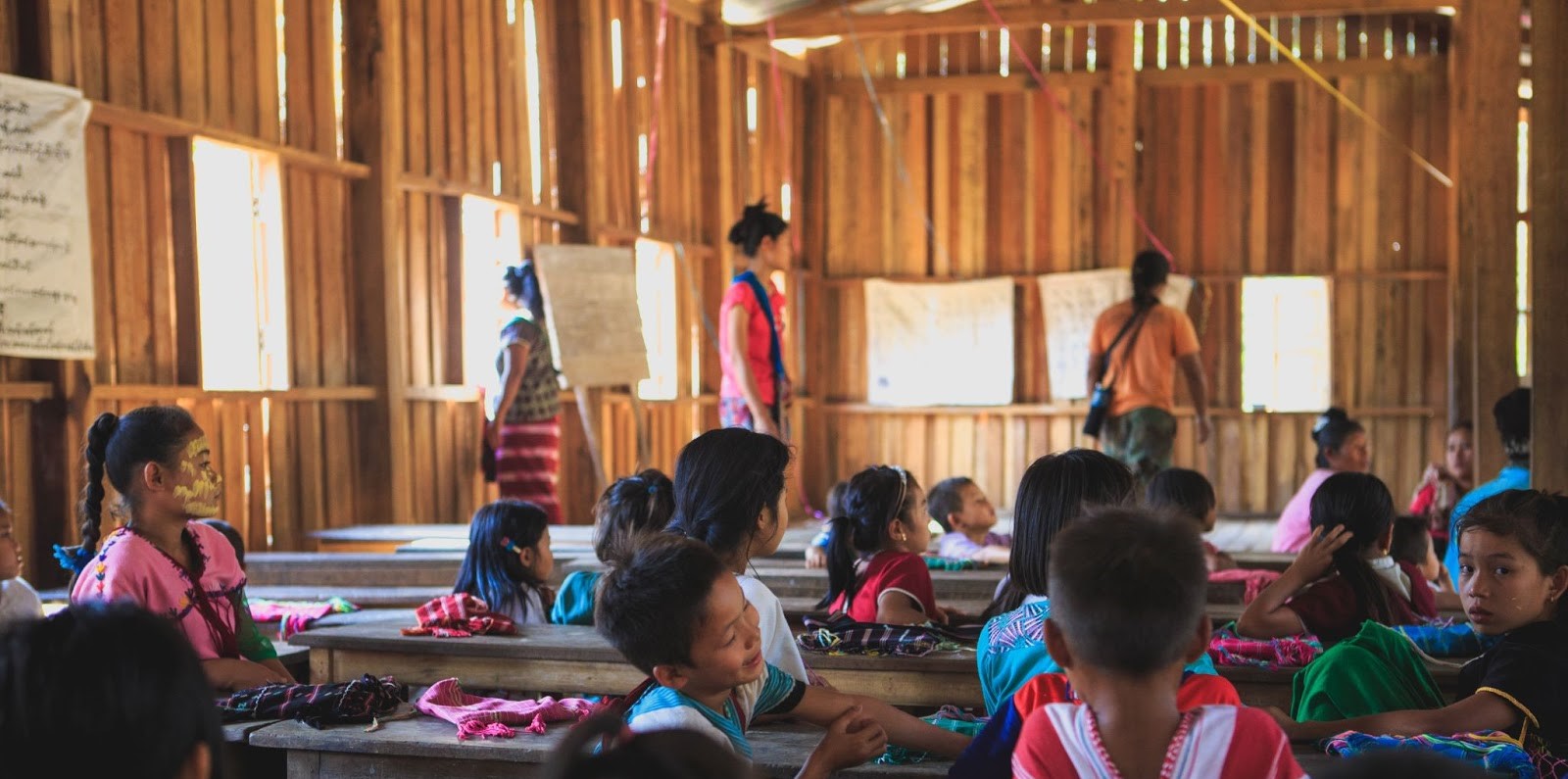 The shift to online work and education trend is said to have been coming for a long time. The remotest villages of every country, however, still remain unreported as to how they are handling the disconnect from their regular lifestyle. The majority of the students in remote villages are not able to continue with their online studies, unlike their peers due to their inability to acquire devices needed to access them.
The lack of resources is a major issue that is propelled by the loss of jobs and income owing to the pandemic. With lockdowns, mandatory school closures have been announced for an indefinite period. Self-learning, as the last resort, is not possible due to the insufficient infrastructure in rural areas. These actions affect their mental health and put their future in jeopardy. Education is often considered a luxury for people for the underprivileged, and the pandemic adds even more weight to these limitations.
How can design tip the balance in the remote regions with setups that empower children when the pandemic is over? How can design create learning hotspots within remote regions that promote learning for the willing? When schools close down, how can this vast information pool available to us reach these under-served regions?
The goal of this competition was to design a modular reading and learning space that is safe, compact, and socially conscious, built for children in a rural area.
The facility was supposed to have a design scheme that is easy to use and durable in the long run. The context of the rural site requires attention since its economic, socio-cultural, and environmental aspects must be responded to. Local materials and techniques must be used to design in a way that resonates with the people of the locality. The construction must be agile and independent with minimal resource requirements, for it to be an economical design.
The aim of the design was to promote education and its access to the local community. The rural library will have more extensive activities that can be accommodated in multi-functional spaces. It must be a modular design that can be replicated in similar contexts around the world. The jury for the competition consisted of esteemed designers, professionals, and academicians from around the world. The Lead Jurors for the competitions were as follows:
Manoj Patel, Principal Architect, Manoj Patel Design Studio, India
Meeta Jain, Founder/Chief Architect, Meeta Jain Architects, India
Sandeep Khosla, Founder & Principal, Khosla Associates, Bangalore, India
Some of the Best of competition projects are as follows:
Winning Project: Rural Bookmark
By: Justyna Pater Description: This is a safe place in rural area that makes opportunities to develop for everyone. The project idea is to create a library for children in rural regions of India, which will provide them with access to both analogue and digital educational material. Due to the increasing developement of technology, peoples in the poorest regions of the country are without a source of knowledge, which is often only available in digital form.
People's Choice: Dislocate
By: Alisha Menezes, SHRUTI SAHASRABUDHE, Bhumika Suthar & Ronak Shahm
Description: The "DIS-LOCATE" aims to foster a sense of learning through the creation of an interactive learning space. The aim was to create spaces that invite children to explore and learn simultaneously and stimulates them to engage in "reading" as a fun activity, irrespective of language.
Editor's Choice: Jharokha
By: Smriti Sharma, Anannya Dagadkar, Akshat bhagat & Suvan Bhagat
Description: An education hub that sticks to the roots of Rajasthani Culture and reflects the achievements in astronomy that old structures from Jantar Mantar are reputed for. Jharokha is an education hub which sticks to the roots of Rajasthani Culture and reflects the achievements in astronomy that old structures from Juntar Mantar are reputed for.
Editor's Choice: Aarohan
By: Manasi Talkar
Description: A library where learning is an experience. The conceptual idea is adhering to the main objective of the project, which is to design a library for rural children to overcome the dificulties of online education due to unavailability of resources. The concept 'Aarohan' – means to ascend towards a destination, this library serves that purpose. The library 'Aarohan' is a space with dynamic as well as subtle features – just like a child's mind.
Editor's Choice: INTERWEAVE
By: Shugeetha Chandran, Hebah Fathima, Shamana M & Deeksha Gopal
Description: Interweave is a modular and compact library design which is not just a learning forum, but a platform where people exchange ideas, knowledge a nd where people are given the freedom to express themselves. The project is an amalgamation of knowledge from all aspects of life like cultural, social and academics.
Editor's Choice: MILAN
By: Saideep Goud, Bhati Divyansh, Gaddale Sushma & Duvvuru Manikanth Reddy
Description: The Role of the Rural Public Library in Community Development and Empowerment It is believed that a rural library has an advantage over other communication channels such as media and printed materials in that it can deliver highly personalized services to the village people.
Checkout the top projects here.
UNI brings together the world's largest pool of design challenges that are curated by the finest architecture academicians and professionals globally. With over 200,000+ registered members, UNI ties the academia and professional spheres of architecture together through a unique knowledge sharing web platform.
You can now join UNI membership and participate in the ongoing challenges without paying any additional fee. With UNI Membership you can register in any competition on UNI throughout the year for free!
Media Contact
Company Name: UNI
Contact Person: Fenil Pinto
Email: Send Email
Phone: +1 (972) 318-9454
Country: United States
Website: https://uni.xyz