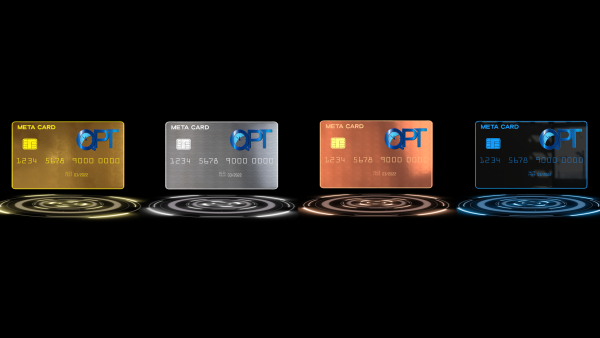 Launching soon a venture never seen before in the metaspace! The very first luxury watch investment fund utility NFT The QPT Metacard. Available our Black, Bronze, Silver and Gold limited edition cards. The metacards will act as a digital pass to the QPT Watchfund. Here holders can enjoy not only growth on capital in the metaverse but also the real world.
We incorporated our first watchfund in 2018. QPT Watchfund is an investment management company specialising in investments in Luxury watches and currently averaging 80.61% returns over the last 36months.
Holders will get first access to any other NFT projects that we will drop including a watch project we are currently working on, watches, giveaways as well as an exclusive group of global luxury watch influencers and traders giving you access to exclusive deals and watches. Whitelist price 0.2ETH Public price 0.7ETH.
WHAT IS A METACARD?
The QPT METACARD is an exclusive NFT membership pass built on the Ethereum blockchain. With QPT METACARD you'll get utilities across the digital and physical world.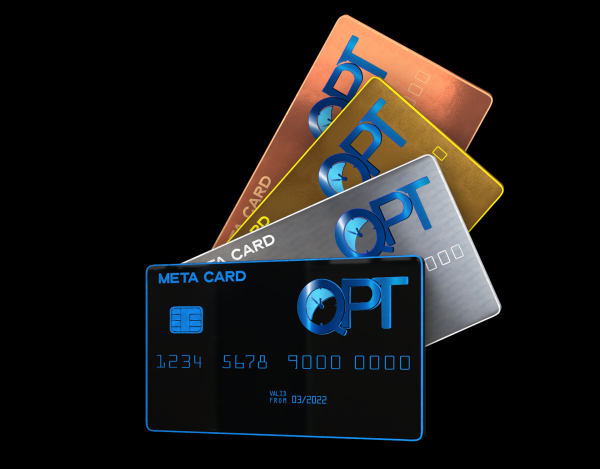 HOW MANY CARDS ARE THERE?
There will be a very limited supply of only 10,000. Once they're released, the only way to get one will be on OpenSea, a secondary market.
CAN I TRADE MY CARD?
The whole time you hold your QPTMETACARD your money will be growing in our watchfund. If you do trade or transfer your card your stake within our fund will also transfer to the new owner at its original sold value. For instance if the public floor price is 0.7 ETH $1850 est and holder resells for 1.2ETH the new owner will have 0.7ETH ($1850 est.) equity within our fund.
WHERE CAN I TRADE MY CARD?
Opensea or anywhere else on the secondary market. Our cards trade process is exactly the same as NFT's.
WHEN CAN I BUY A CARD?
The whitelist pre-sale will release on 31/05/2022. The remaining CARDS will be available at 1/06/2022. They will be sold on a first come, first serve basis.
HOW CAN I ACCESS QPT WATCHFUND?
Upon purchase of your METACARD if you do wish to participate in the watch fund you will be contacted regarding your registration for the fund. Upon receipt of these details you will receive certification showing your relevant holdings within the fund. FOR FURTHER TERMS & CONDITIONS PLEASE SEE WWW.QPTWATCHFUND.COM.
WHAT SORT OF RETURNS AM I LIKELY TO SEE FROM THE FUND?
Investors within our previous QPT Watch Fund enjoyed a return of 80.61% on capital. We project returns of 80-100% within a 36 month timeframe on QPT Watch Fund 01 which you will be gaining access to.
Media Contact
Company Name: QPT Metacard
Email: Send Email
Country: United States
Website: https://www.qptmetacard.io/