Recently, the South Sudan Cold Chain Launch Event jointly hosted by Haier Biomedical and its local partner Star Pharmaceuticals came to a successful conclusion. Representatives from the South Sudan Ministry of Health, EPI, and DFCA, as well as officials from UN international organizations, attended the event. Haier Biomedical's Solar Refrigerator has drawn the attention of government officials, representatives of international organizations, and professionals with its superior performance.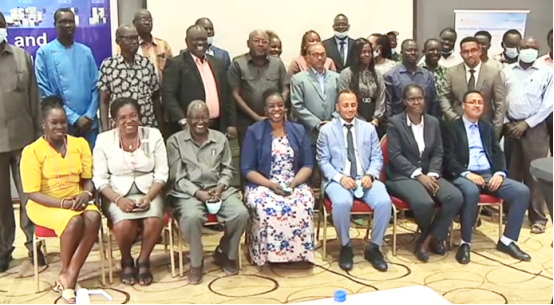 At the event, the Deputy Minister of the South Sudan Ministry of Health expressed her great satisfaction with Haier Biomedical's Solar Vaccine Refrigerator and also a big thank you to Haier Biomedical and Star Pharmaceuticals for their support to the country's hospitals and health care system. "We would like to make sure that vaccines and other products are safe and properly stored until they are given to the beneficiaries," she added.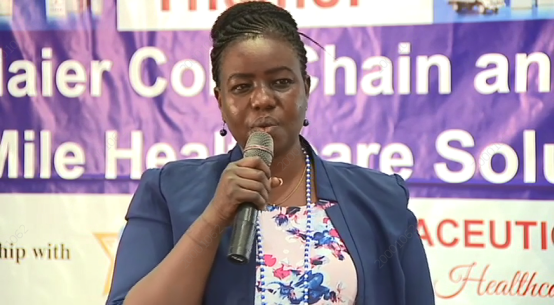 Located in the northeast of Africa, the Republic of South Sudan is one of the least developed countries in the world, with severely insufficient roads, water, electricity, health care facilities, and other infrastructures. Its medical facilities, in particular, have long relied on assistance from the international community and organizations. The hot climate and poor medical conditions are seriously affecting the storage, transportation, and usage of biological products in the country. Though having recognized the importance of the cold chain, the country is still faced with challenges such as high transportation costs, irregular equipment placement, and improper waste disposal. Therefore, it is in urgent need of more complete cold chain devices and supporting services.
As the only complete cold-chain solution manufacturer and provider in the world, Haier Biomedical is committed to providing high-quality products and services for medical enterprises, institutions, and research institutes around the world, providing solution-based ecosystems for the whole process until the "last mile". In the hot African climate, as power electricity coverage is low and public and medical facilities are unsound, the storage and transportation of vaccines and medicines have become a major problem. Starting with the needs of the African market, Haier Biomedical has launched a complete cold-chain solution ranging from production and transportation to storage, temperature monitoring, and inoculation to effectively overcome the objective conditions and ensure the safety of vaccines and medicines. Even for the underdeveloped areas with power shortages, the solution has offered solar direct drive products, such as solar vaccine refrigerators and solar cold storage, to guarantee the storage of vaccines, blood, and samples. Additionally, Haier Biomedical provides professional product use training to help the medical staff learn faster and also an impeccable after-sales system to solve the customers' after-sales problems if they arise. The South Sudan Project has delivered a total of 260 solar vaccine refrigerators to assist in the development of the local cold chain.
Haier Biomedical will continue to focus on designing and manufacturing cold chain solutions, delivering more reliable, safe, and intelligent products based on scientific and technological innovation, and contributing wisdom to the biosafety for more countries.
Media Contact
Company Name: Haier Biomedical
Email: Send Email
Phone: +86-532-88935593
Country: China
Website: https://www.haiermedical.com/