The US-based Cloud 3PL service provider relies on a network of independent shipping agents and external warehousing solutions, to present its clients with a strategic approach to storage and fulfillment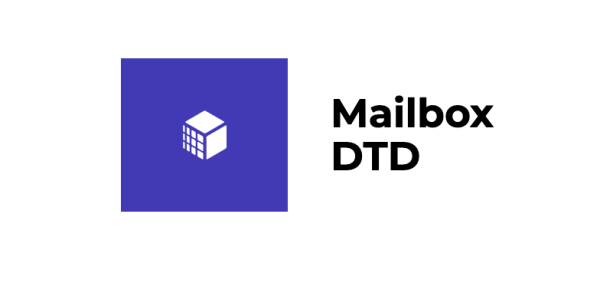 June 8, 2022 – Mailbox DTD LLC is redefining the standards of ease and efficiency in international shipping by delivering optimized third-party logistics and order fulfillment services.
Based in the United States, the Cloud 3 PL service company provides brands and businesses worldwide, with a strategic technology-driven solution for all their shipping and logistics needs.
"Mailbox DTD is more than just a logistic platform. We were developed to serve as silent partners of your business, helping you get your products to your customers efficiently while you focus on other important things"
Through its proprietary software, Mailbox DTD presents business owners with a turnkey solution that gets their products to customers in record time. As well as effective account management tools, with which they can manage orders, organize their inventory, and track returns with ease.
By simply connecting their digital storefronts to the company's platform, e-commerce brands all over the world can leverage the company's comprehensive order management solution to their advantage, allowing Mailbox DTD to handle everything from picking up products from suppliers to fulfilling deliveries to customers.
Through strong partnerships with multiple leading logistics companies such as DHL, FedEx, USPS, and UPS, Mailbox DTD allows its clients to treat their customers to a premium delivery experience without the premium price tag.
"By maintaining tight cost controls through our network of independent shipping agents, we can provide exceptional value for our customers, with lower service costs and extremely competitive shipping rates."
Thanks to API integrations and automated bundling, the company's bespoke software easily maps SKUs across different sales channels and can also bundle a large volume of product combinations. Other services offered by the world-class SaaS platform include reliable mail forwarding, dropshipping, returns management, and Amazon prep services.
Anyone interested in learning more about the company's services can reach out to Mailbox DTD via the contact info below.
Media Contact
Company Name: Mailbox DTD LLC
Email: Send Email
Phone: 888-767-2123
Address:1494 East Buena Vista Dr
City: Lake Buena Vista
State: FL 32830
Country: United States
Website: https://mailboxdtd.com/