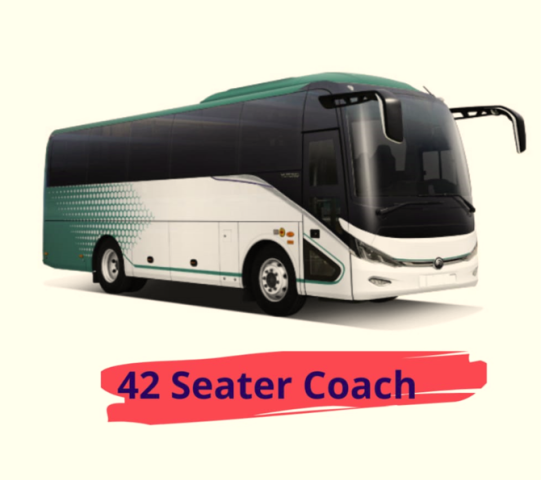 The year 2022 looks like it will be a record-breaking year for Coach Hire Finder. Between January and March, the website generated more than 25,000 different price estimates, resulting in bookings worth around £1.5 million. Since the company Coach Hire Finder was launched in 2015 produced the biggest monthly total (about 10,000 bookings) the company has ever seen since it began to operate.
The Coach Hire Finder team predicts that this year's bookings will amount to approximately £5.5 million, the treble sum for 2021, which was already a record when the travel business returned after COVID-19 limitations were relaxed. Even though 2022 would be the busiest year yet, we believe that no one in the business had expected the level of demand that has been seen in the first three months of the year.
It unquestionably went above and beyond what we had anticipated. Moreover, Coach Hire Finder attributes some of the expansion to the enhancements that have been implemented to the website. One of these modifications is a service called "Away from Base," which allows operators to use their vehicles when resting at a destination.
Our improved 'Away from Base service' has prompted bookings because it provides operators a unique way to utilize vehicles in some other part of the country for some days to receive a return trip. Asa result, it has led to an increase in bookings. While they're here, organizations are positioned to publicize the availability of their minibuses and coaches.
"For example, a company transporting a group of people from the Area of London to Blackpool for a vacation. They decided to keep the driver and coach at the destination instead of returning to their home base with an empty vehicle and then returning to pick up the guests three nights later.The company took full advantage of 'Away from Base' to publicize that the coach would be there. They could obtain a booking within 24 hours to transport people from Northwestern to Wembley and return for the FA Cup semi-final between Liverpool and Manchester City."
Away from Base has been extremely well received, and its influence can be seen in the increased number of bookings. Other efforts made by Coach Hire Finder are "producing fruit and driving action," including the rebranding effort that was started throughout the first COVID-19 lockdown in 2020 and the investments being made to improve the user experience.
Our collaboration throughout the pandemic with the creative team Fluid Ideas is beginning to bear fruit. We have tremendous optimism for the rest of the year and ahead of due to our good performance in the first 3 months of 2022, the growth of our website and technical advancements, and the rising prevalence of operators utilizing our service. Our company, Coach Hire Finder, is located in the United Kingdom, and we collaborate with over 200 coach and minibus companies all over Scotland, England, and Wales.
Media Contact
Company Name: Coach Hire Finder
Email: Send Email
Country: United Kingdom
Website: https://coachhirefinder.co.uk/