The magician of business finally reveals the secret methods behind his trading strategies, which has turned $100s into $10,000s
After having resounding success in Colombia, the USA, and Canada with his Marketing and Advertising company, MindMarks CEO and internationally renowned marketing guru Nicolas Ordonez, also known as Kismet or as the magician of business, is happy to announce that he will be launching a new business.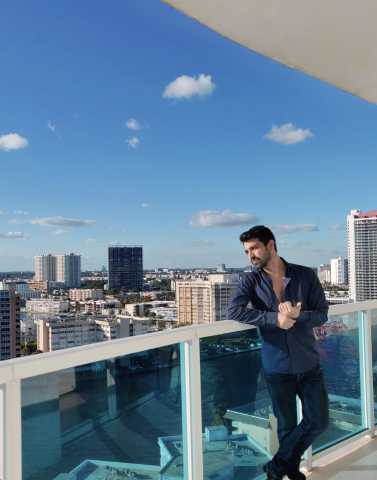 Kismet has spent the last eight years establishing his expertise as a trader, making thousands of dollars in profit for himself and his students. His thorough knowledge of the market and the consumer's mind has allowed Kismet to create a singular trading strategy that has a high return on investment (ROI). According to an expert investor, Gregory Rogers, "Kismet took trading strategies to the next level by understanding the consumer mind and market behavior."
These best-kept secrets to maximize trading profits have been proven over the years by Kismet and the privileged few he has shared them with, turning small dollar investments into six-figure profits. Today, Kismet is pleased to offer these secrets in his new business brand, which will comprise two primary services: copy trading and a 40-hour trading course.
"When you really understand how the human mind works, you can predict almost everything that can happen in the world," explained Nicolas Ordonez (Kismet), the CEO of MindMarks. "With this new business outfit, I look forward to sharing with people all the trading secrets that have helped I and my students profit from the trading markets."
Under the copy trading arm of the newly launched business, Kismet will allow subscribers to copy his trades automatically on their account. They only have to sit back and allow him to do all the work. Kismet will be in charge of running everything from opening deals to closing deals to entering and closing markets. Subscribers only have to watch as their trading grows exponentially as Kismet will implement the exact trading strategies he uses.
The 40-hour trading course, which is the second primary service from Kismet's new business, will teach subscribers everything they need to know about trading. In the trading course which promises to be broken down into comprehensible, bit-sized information, the magician of business will reveal his secret techniques and strategies that have helped him in various occasions in the past to take $100 dollar accounts and transform them into $10,000 accounts.
Subscription to the new business venture by Kismet would be low cost, as Kismet intends to help people achieve their financial goals and teach them the genuine stuff that works behind trading. The promotional price for subscription is $25. It is a golden opportunity for anyone interested in understanding the dynamics of trading and how to maximize investments.
To be a part of this trading revolution, please visit https://trading.kismetmind.com/.
About Kismet
Kismet is a Colombian Psychologist, Administrator and Businessman. Over the years, he has helped hundreds of people and brands to empower themselves and generate exponential growth. Thanks to this and his success in different areas of the world of business and innovation and his performance as creator and CEO of the MindMarks marketing agency, Nicolás has been listed as "The Magician of Business" by people and companies around the world.
Having extensive knowledge of global markets, human behavior and investments, Kismet has focused on generating effective methodologies to analyze the market, enter it and generate profitability from the investments generated. This is how he has obtained a growth of 1,400% in just 10 months.
Media Contact
Company Name: Kismet Trading
Contact Person: Nicolas Ordonez Isaacs
Email: Send Email
Phone: +57-314-331-7276
Country: United States
Website: https://trading.kismetmind.com/