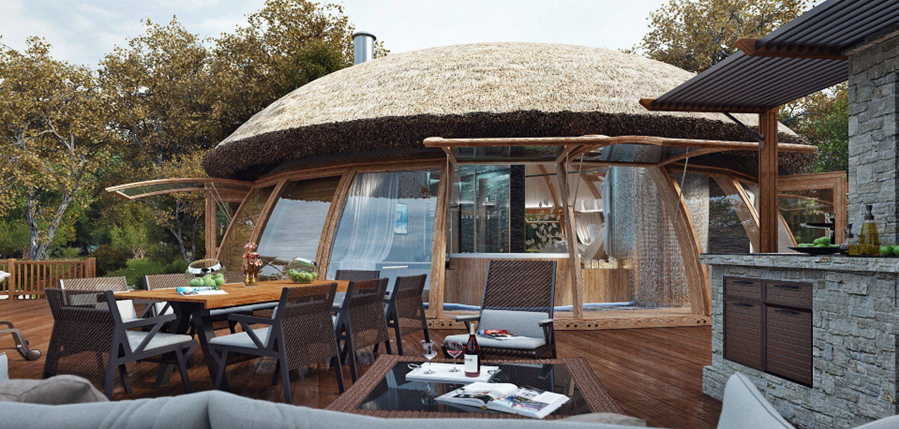 Outdoor structures are multi-functional and seasonally appropriate additions to an outdoor living space. These characteristics give weather protection, delineate space, and provide a haven from the rigors of everyday life:
https://www.equitynet.com/browse-companies/north-america/?zip=19805&keyword=Pavillounge%20%20LLC&p=1
PAVILLOUNGE, LLC and their sub-divisions will offer the commercial buyer a unique purchasing environment, allowing them to purchase a commercial-used gazebo and services easily. Our distributorship will remain flexible to enable the business to adapt to our clients' purchasing needs.
Traditionally, commercial distributorships have offered many of the same lines available from most suppliers; with PAVILLOUNGE, LLC's advanced suppliers, we will provide most standard lines and many specialty lines.
Our unique mix of service capabilities and short delivery times will make our clients a solid value-based purchase.
Our Products and Services Division will be equipped to make custom tools going to Pavillounge commercial clients putting our services ahead of the competition while reducing costs to the customer.
Flexibility, with a solid mix of only two items to compete against the larger suppliers, a quality offering of industry-recognized branded products, and custom engineering and alteration services.
PAVILOUNGE, LLC can cover all the requirements for the small manufacturer up to the much larger corporation requiring system contract bids or EDI options.
Every construction company's major purpose is to ensure that construction projects are effectively completed within the best quality, specified time, and lowest cost.
Business idea:
PAVILOUNGE LLC is one of three sub-corporations of Pavillounge PLC a UK-holding company. It will be formed in May of this year in Wilmington, Delaware as a Limited Liability Company (LLC) under the Laws of the Commonwealth of Delaware.
The Pavilion Lounge can be used on the beach, in the forest, as a holiday home, like a café or champagne bar, as an exhibition space or even completely used privately as a conservatory highlight or as a bathing and sauna extension in your garden. It can be assembled and disassembled in a flash and stands for years.
Depending on your taste, you can choose between pruritic or rustic furnishings or a luxury variant, thanks to decades of experience in the furnishing area, including lighting planning, colour advice and wall and floor design merging with the individual wishes into a perfect whole.
We offer solutions that are individually tailored to the ideas of discerning buyers and creative exploitation of land reserves at the lowest possible cost, which convinces domestic partners within Germany and appeals to foreign investors.
The company's purpose is the purchase, holding, leasing, sale and brokerage of real estate and land, financing, trade-in goods of all kinds, licenses, trademarks, know-how and patents.
The Company may establish branches and subsidiaries both domestically and abroad, participate in other domestic and foreign companies, and any business that is directly or indirectly related to its purpose.
PAVILOUNGE LLC believes in building lifelong relationships, strategizing solutions for growth. With long-lasting, distinctive, and substantial solutions, we sustain to improve network and communication performance. We believe in performing the best and deliver maximum leverage to our customers, building a brighter future – together.
Paramount marketing strategies proven to boost business publicity and awareness will be carried out to ensure the necessary awareness and advertisement is achieved for our company both locally and nationally. Digital methods as well as conventional strategies will be implemented in reaching our target audience. Social media platforms will be fully utilized; search engine optimization will also be leveraged on.
A key factor of business we shall not handle with levity is client satisfaction. We will ensure the highest quality of services at all time to meet or surpass our client's expectation. We will ensure that every client's needs and requests are duly and properly understood to enable us to understand the best angle to come in and offer our services.
We are looking to raise $8,000,000 USD for working capital and expansion capital. We do have already major purchase order in place.
Media Contact
Company Name: PAVILLOUNGE, LLC
Contact Person: Holger Loewe
Email: Send Email
Country: United States
Website: http://pavillounge.de/