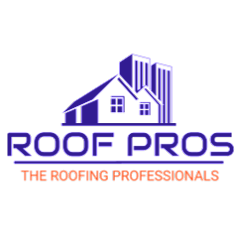 Roof Pros is expanding their service offerings to the residents of Boerne, TX and San Antonio, TX.
San Antonio, Texas – Boerne based Roofing Contractors, Roof Pros has scaled up operations to offer end to end roofing services to clients in serviced areas. Renowned for high levels of professionalism and exceptional customer satisfaction, Roof Pros has been in business for more than 4 years catering to clients in the San Antonio region of Texas.
The free consultation offered by Roof Pros has consistently helped clients understand the actual needs, and the estimated costs towards the service. Specialists in Residential Roofing and Commercial Roofing, the company also handles Roof Repair Insurance Claims of clients to ensure hassle free repairs.
The transparency and upfront explanation of the services, materials costs and timelines has been the bedrock of the company's reputation. Specialists in the company are experts in handling all materials – asphalt shingles, metal roofs, tile roofs and slate roofs. The Roof Pros website states, "We are committed to providing our clients with quality roofing services and always putting their needs first. We understand that choosing a roofing contractor can be a difficult decision, so we offer a free consultation to help you make the best decision for your home or business."
The company's insurance claims service is intended to help businesses and residential owners handle the paperwork, and the communication helps clients deal with the process easily. As a regulation centric process, insurance involves paperwork and actions that may appear cumbersome to people in a hurry. Roof Pros helps clients file and resolve claims smoothly and within the ideal time frame, helping clients focus on other aspects of repair.
The website also states, "Our roofing contractors are dedicated to providing our clients with the highest level of professionalism and customer service, and we take pride in our workmanship.
We have a team of experienced and qualified professionals who are skilled in all aspects of roofing, and we use only the best materials and products available. We offer a variety of roofing services, including repairs, replacements, and installations.". Roof Pros has added emergency roof repairs to the portfolio of services, quickly fixing roofs and avoiding substantial damage to property, apart from the inconvenience.
Roof Pros can be reached at https://boerneroofpros.com/, with options for customers to leave a request for a call from an expert for a free consultation regarding residential roofing, commercial roofing and roof repair insurance claims.
Roof Pros can be found at 27462 I-10 Boerne, TX 78006 or reached by phone at (210) 236-5653.
Media Contact
Company Name: Roof Pros
Contact Person: Jacob Ortiz
Email: Send Email
Phone: (210) 236-5653
Address:27462 I-10
City: Boerne
State: TX
Country: United States
Website: boerneroofpros.com