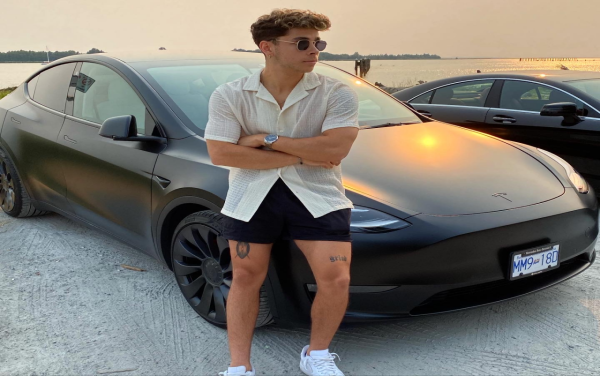 A 'Gen-Z' who makes $100,000 a month from the comfort of his own home makes running online businesses seem like a walk in the park.
Nathan Nazareth launched his first business — a social media marketing agency at the ripe age of 17 as he headed off to college.
The now 21-year-old from Vancouver, Canada runs his agency along with a thriving Youtube channel and 7-figure e-commerce brand.
'Being broke sucked. I couldn't afford to go out on the weekend, and was barely scraping by with all my part-time income going directly towards tuition, books, food, leaving nothing left over for entertainment. Naturally, I began scraping the internet for 'side-hustles' and came across social media marketing.'
From there, he developed a wealth of knowledge and skills which enabled him to thrive in the ever-changing digital world.
"I generated over $70,000 for one of my clients in a single week… and that's when I knew I had to start my own e-commerce brand and sell physical and digital products to the mass market. I began to pivot my focus into Dropshipping – the easiest way to get started with e-commerce and well, the rest is history."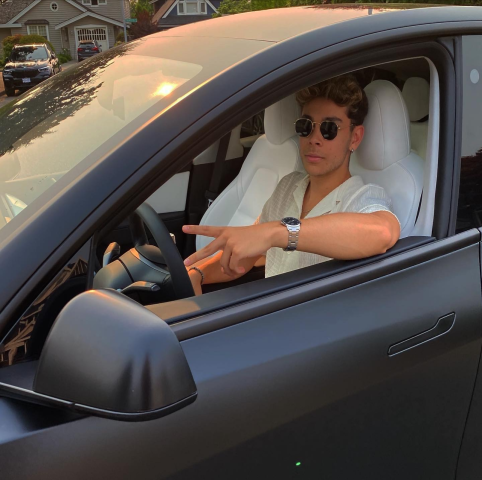 By the age of 18, Nathan had generated multiple six-figures with Dropshipping and ecommerce. By 19, he began teaching others how to do the exact same through his rapidly growing social media channels including Instagram, Youtube, Pinterest, Facebook, and Tiktok.
Mr. Nazareth claims to have been an 'average' student that never had much going for him. However, he did always know that one day he would 'do something great'.
He said he never wanted to have what 'everyone else planned on having' because he refused to settle for anything 'ordinary'.
"After seeing all these young people just like me, making six-figures online through various businesses, I began to study every move they made that got them to where they are at. I knew that they weren't any 'smarter' or more 'talented' than I was, and with hard-work and consistency I could soon be in their shoes."
Nathan was determined to 'catch-up' to the people he had been idolizing online and made it his mission to find success in the digital world.
Now, at 21 Nathan manages his 3 thriving businesses and is looking to help as many people as possible get started with making their first stream of income in the digital world.
"E-commerce and Digital Marketing has given me true financial freedom, purchasing my dream car: Tesla Model Y Performance, traveling with family and friends, and not having to worry about my bank account balance anymore. I truly wish this type of freedom upon everyone and I won't stop documenting my story on Youtube explaining exactly how I got to where I am today".
Nathan's flagship offering "The Six-Figure Ecommerce Accelerator Program" will take you from 0 to over $10k/month in just 30 days. (data backed).
Inside the program you will get:
– Private and direct access to Nathan and his team of 5 other six and seven figure ecommerce specialists
– A step-by-step blueprint to follow Nathan's exact steps from where he started two short years ago.
– A networking mastermind group with all of his students and coaches.
– Thousands of dollars' worth of paid resources such as website store themes, suppliers, training scripts, and more.
– A beautifully designed custom-built website loaded with 'winning products' and funnels that will catch more customers than a spider's web will catch flies.
Social media links:
https://www.instagram.com/nathanazareth/?hl=en
https://www.youtube.com/channel/UC8HGfwObJ9DwbRX3xmwg1xg
Media Contact
Company Name: Outright Ecom INC
Contact Person: Nathan Nazareth
Email: Send Email
Phone: 778-918-1130
Country: Canada
Website: www.nathannazareth.com