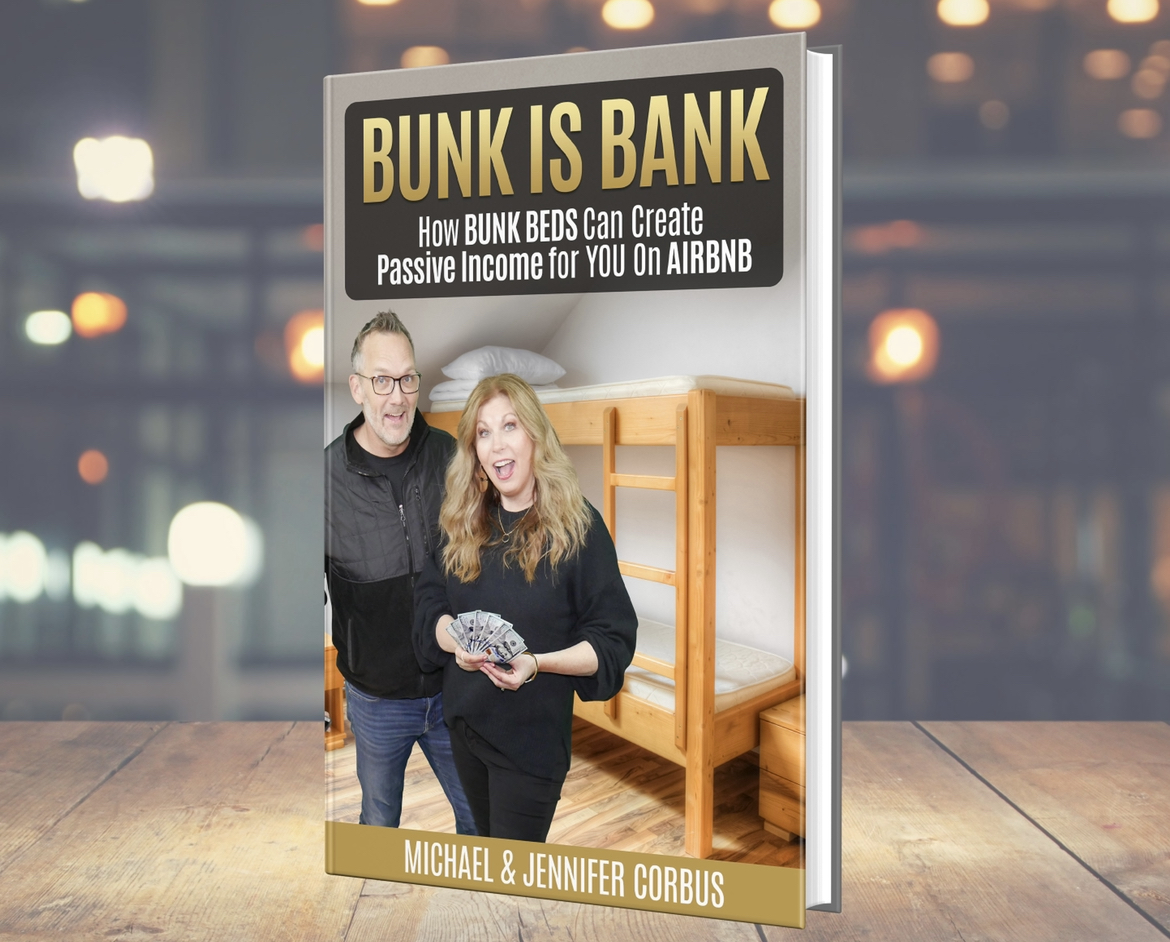 Michael and Jennifer Corbus are excited to announce the release of their book Bunk is Bank. This how-to book, which is currently available on Amazon, explains how readers can earn passive income with a bunk bed BNB. It is a roadmap to short-term rental success through Airbnb.
The couple's own success in creating passive income using the bunk bed BNB model led them to develop this book, which is a bunk bed BNB rental guide. They explain that to overcome the challenges life threw at them, they needed to be able to make money from an area of their house so they could be home to take care of their daughter with disabilities. They had to be innovative and take calculated risks.
The book, Bunk is Bank, provides readers with insight into how Michael and Jennifer started this BNB, how they rose to the top, the difficulties encountered, and how they overcame them. According to the couple, the book is necessary for anyone starting a BNB venture. They pride themselves on accommodating over 1500 strangers in the past 7 years.
With the help of the book, readers will learn how to set up a bunk bed BNB for virtually no money. The book explains how to screen visitors for safety, list each bunk as separate property, and check guests into bunk bed BNBs without much face-to-face interaction. The book also discusses the advantages of having guests with low expectations.
The book is a how-to guide for homeowners who want to generate extra income from their primary residence, such as young families or retirees who need extra passive income with little effort. It is a straightforward guide for those who want to start their own Airbnb. Furthermore, with a recession on the horizon, the ideas in this book may aid in the reduction of home foreclosures by allowing readers to make ends meet through the short-term rental system.
It's a must-have for Real Estate Agents and Mortgage Brokers because it offers helpful suggestions for clients/prospective clients looking to move up to a new home by allowing them to afford the higher payment, allowing real estate agents and mortgage brokers to close more deals in this volatile market. It is also ideal for Financial Advisors looking to free up some funds that clients/potential clients can use to invest in retirement funds and the stock market, giving the advisor the opportunity to help more customers. The book is expected to make it into the hall of fame of bed and breakfast help books.
"Passive income from our Bunk style Airbnb has allowed us to organize our life around what matters most to us, our family! It can do the same for you, just by renting a portion of your home. With our book, you can start your own AIRBNB from the ground up", said Jennifer.
Visit www.BunkisBank.com for more information.
Media Contact
Company Name: Bunk is Bank book
Contact Person: Michael and Jennifer Corbus
Email: Send Email
Country: United States
Website: http://bunkisbank.com/