Making traveling a lifestyle for her family, founder of Bucket List Publications and adventurer Lesley Carter is no unknown to her followers and people who are into traveling or regularly read travel blogs. Lesley shares an amazing bond with her family, and she loves traveling with them because it is what keeps them close. She is a mother of two cute little kids, her travel buddies, Athena and Max. Her youngest child, Max is just two years old and on his way to becoming the youngest kid to visit all seven continents.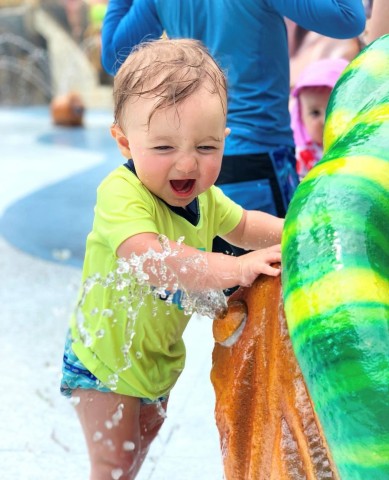 Lesley and her husband were blessed with Maxwell Smith, aka Max, on 13th April 2020, and their lives couldn't get happier. Since his birth, Max has been to Canada, USA, Mexico, Dominican Republic, Haiti, Jamaica, Bahamas, and Dubai. This list doesn't stop here, as Lesley plans to make him the youngest child to visit all seven continents. They have already got a few trips lined up for the upcoming months.
Lesley shared with us that, alongside Max, she visited Asia in May with a trip to Dubai. Lesley and Max spent one week enjoying Atlantis, The Palm and Four Seasons Resort Dubai at Jumeirah Beach. They also went on a desert excursion with Arabian Adventures Dubai where they drove over sand dunes, rode a camel, held a falcon, went sand boarding, and enjoyed a traditional meal.
Their next trips will include Fiji and Europe in July, Uganda in the month of September, and South America and Antarctica in December.
Other than that, the adventurer intends to visit all the states with her little one. So far, they have been to Kansas, Wisconsin, Missouri, Arizona, New Mexico, Texas, Colorado, Louisiana, Tennessee, Arkansas, Oklahoma, and Iowa. They are in the process of planning trips to Michigan, Mississippi, Alabama, and Georgia.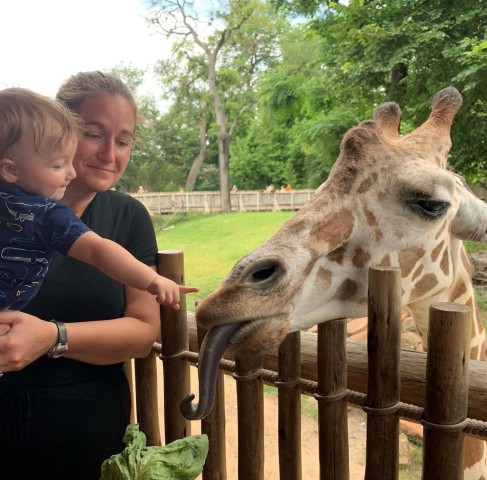 Even at this young age, Max has done some thrilling adventures with his parents. Some of his adventures include riding a camel, sand boarding in the desert, sailing on a tall ship, splashing at waterparks like Great Wolf Lodge, snorkeling, swimming with sting rays, skiing in Colorado, camping, sledding, lobster fishing in Maine, and hiking national parks. Max has even ridden in an army tank with his parents.
Max loves animals and a major part of his travels include animal encounters. He has had close animal encounters with giraffes, penguins, kangaroos, alpacas, sting rays, sharks, rhinos, camels, lorikeets, tortoises, and elephants. He swam with string rays at an aquarium in Texas. He fed giraffes, lorikeets, penguins, goats, sheep, horses, donkeys, and alpacas. He fed and bathed a rhino. He went snorkeling with his mom off the Florida coast where they saw dozens of fish and a few sharks. He even rode a camel in Dubai.
Apart from that, Max has been on the largest cruise ship in the world – Royal Caribbean's Wonder of the Seas. He will go on a Disney Cruise at the end of June, including a trip to Disney World and stops in the Bahamas.
Certainly, Max is living his best life at a very young age, but this is just a start. Many more journeys, trips, and adventures are about to come. Without a doubt, we can say that his mother, Lesley Carter is an inspirational woman who has always made sure that her kids never miss out on a chance to witness the beauty of this wonderful world.
Instagram: https://www.instagram.com/bucketlistpublications/
Media Contact
Company Name: Bucket list publications
Contact Person: Lesley Carter
Email: Send Email
Country: United States
Website: https://bucketlistpublications.com