McMahon's Messes and Misses will be released on Kindle on July 19th and as a paperback version on July 26th.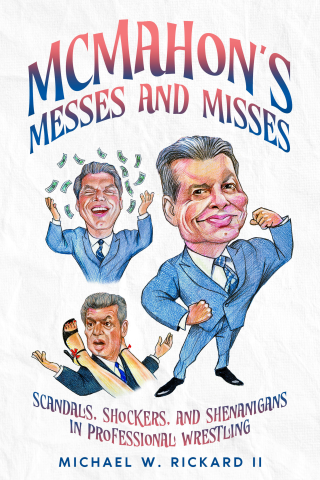 "McMahon's Messes and Misses: Scandals, Shockers, and Shenanigans in Professional Wrestling." by author Michael W. Rickard will be released on Kindle on July 19th, 2022, and the paperback version will be available on July 26th, 2022.
The book is not an in-depth biography but an overview of Vince McMahon. It traces his origins, how he developed the wrestling company into a global juggernaut, and its future.
This book investigates Vince's recent scandal before giving readers a glimpse into his personality and mannerisms. It examines his humble beginnings as a child raised in a trailer park and the path that brought him to be the kingpin of a billion-dollar company. This book covers his ascent to the top of the wrestling world and his interactions with his business rivals and wrestlers. It will help readers comprehend WWE as a company, Vince McMahon as an entrepreneur, and a person.
The book's author, Michael W. Rickard II, is a former attorney, writer, author, and storyteller. He has authored the books Wrestling's Greatest Moments, Laughing All the Way to the Bank (Robbery): How an Attorney Survived Prison, Flunky: Pawns and Kings, Don't Call Me Bush Beans: The Legend of a Three-Legged Cat, and Don't Call Me Bush Beans 2: I'm Not a Scaredy-Cat. He currently writes for the wrestling sites Ten-Bell Salute and Wrestling Merchandise and Memories and the wrestling YouTube channel WrestleLamia. He has also written for Pro Sports Extra and The Mid-Atlantic Gateway.
For more details, visit www.michaelrickard.com
For updates, follow Michael on:
Twitter: https://twitter.com/MrOldSchoolMike
Facebook: https://www.facebook.com/michaelrwickard2
Instagram: https://www.instagram.com/michaelwrickard2/
Media Contact
Company Name: Michael Rickard
Contact Person: Mike
Email: Send Email
City: Williamsville
State: New York
Country: United States
Website: michaelrickard.com