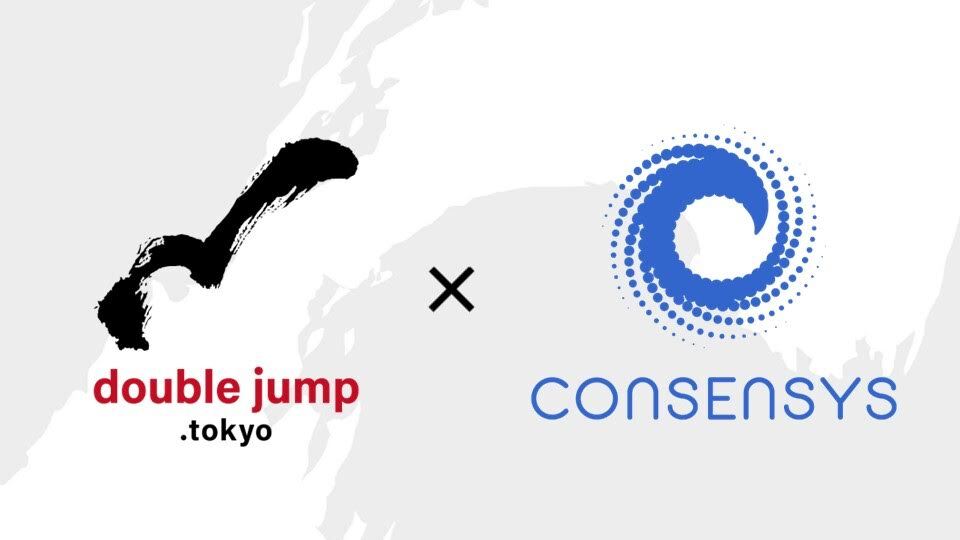 "Improving the gamer's experience within the ecosystem is the critical first step to mass adoption of blockchain games."
double jump.tokyo and ConsenSys are committed to improving Web3 gaming wallet user experience
Shinjuku-ku, Tokyo – double jump.tokyo, Inc., a blockchain technology solution provider, is working with ConsenSys to develop a new web 3.0 gaming wallet experience that leverages the strengths of both companies. double jump.tokyo will develop a new web3 gaming wallet that will enable a more optimal game experience by leveraging its expertise in blockchain game development through MetaMask, the world's leading crypto asset wallet provided by ConsenSys, on the game-specific blockchain Oasys.
"Despite the rapid rise of blockchain-based gaming, many gamers looking to enter the ecosystem are discouraged by the complexities of opening and connecting wallets that enable optimal gaming experiences," stated Hironobu Ueno, Founder and CEO of double jump.tokyo. "Our streamlined solution will solve that problem. Improving the gamer's experience within the ecosystem is the critical first step to mass adoption of blockchain games. Improvements will include seamless network switching, automatic digital asset recognition, and simple visualization of transaction status and history."
The Company recently announced that it had completed and closed $25 Million in Series C funding co-led by Amber Group and Jump Crypto. In addition, previous rounds of funding have included investors such as SEGA and Bandai-Namco Entertainment.
About double jump.tokyo, Inc.
Founded in 2018, double jump.tokyo is the leading startup in Japan that specializes in NFT solutions and developing blockchain games, such as "My Crypto Heroes" and "Brave Frontier Heroes." The company is a technology solution provider which partners with large-scale enterprises to help them successfully incorporate blockchain technologies into their games and company strategy. double jump.tokyo has partnered with some of the largest gaming companies including Square Enix, Bandai Namco, and Sega, as well as LINE and BitFlyer. The company's goal is to facilitate the mainstream adoption of NFTs and blockchain technologies across the global gaming and entertainment industries while helping creators build the metaverse by providing the necessary technology and tools.
Follow double jump.tokyo on Twitter and Medium.
Source: double jump.tokyo, Inc.
Media Contact
Company Name: Double jump.tokyo, Inc.
Contact Person: Otter Public Relations
Email: Send Email
Phone: 407-394-5881
Address:100 E Pine St Suite 110
City: Orlando
State: FL
Country: United States
Website: www.OtterPR.com