Arcane Anomalies will comprise luxury dice sets that are guaranteed to make gaming between friends and family more exciting and beautiful
Modern Artifice, a company that seeks to add a little bit of magic to the gaming enterprise of Americans through its beautifully crafted dice sets is pleased to announce the launch of its latest dice gaming collection, Arcane Anomalies. The Arcane Anomalies collection is in line with the company's commitment to provide a variety of options for people to enjoy gaming between their friends and family. Today, the company has launched a Kickstarter campaign to cushion the production cost of its new collection.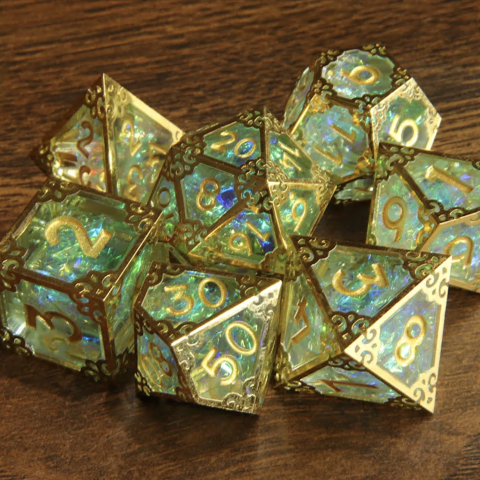 Arcane Anomalies is an artisan dice collection which comprises luxury dice sets featuring metal, resin, hollow, and hybrid dice in a variety of styles. The dice in Arcane Anomalies will come in improved and newer molds, sizes, colors, and patterns. Each die is a brilliant work of art and made to represent perfection of the highest order. There may be slight variations in the style of each die but customers can expect that every die in the Arcane Anomalies series is superbly worked on to offer an exhilarating experience.
"The Arcane Anomalies art collection is a project that is dear to my heart," explained Guiseppe Martino, the Artificer behind Modern Artifice. "We refuse to place limits on our creativity when producing Arcane Anomalies because we want our customers to enjoy high-quality dice that are beautifully designed and well crafted. Each die is handcrafted, and we want each customer to have an enjoyable experience using our collection."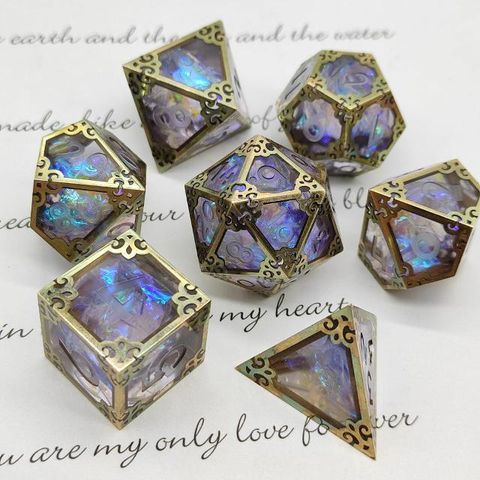 Aside from the Arcane Anomalies collection, Modern Artifice has a massive collection of dice for gaming. The company's dice collection includes mystery dice, gemstone dice, metal dice, and resin dice. In addition, the Modern Artifice website makes navigation easy and shoppers can find detailed information for whatever they want to buy on the website.
To cushion the production process and cost of making the Arcane Anomalies collection, Modern Artifice opened a Kickstarter campaign. The fundraiser is aimed at raising enough money to make the collection readily available and create a cushion for manufacturing costs. 490 people have already supported the collection, and backers can subscribe to be notified when the launch is complete.
The Arcane Anomalies dice collection by Modern Artifice is perfect for gamers, artists, tabletop plays, fans of Dungeons and Dragons, Stranger Things, individuals who enjoy Fantasy, and other dice games.
To support the launch of Arcane Anomalies, please visit the Kickstarter campaign page at https://www.kickstarter.com/projects/modernartifice/arcaneanomalies.
About Modern Artifice
Modern Artifice is a single person run dice company based out of Waterbury, Connecticut that has a powerful presence in the Connecticut Renaissance faire. It is owned by Guiseppe Martino, a self-taught artificer who mastered the skill during the COVID-19 lockdown through YouTube videos and several masterclasses.
For more information, log on to www.modernartifice.com or email support@modernartifice.com. Follow Modern Artifice on Twitter, TikTok, and Instagram.
Media Contact
Company Name: Modern Artifice
Contact Person: Guiseppe Martino
Email: Send Email
Phone: +12677777570
Country: United States
Website: http://www.modernartifice.com/