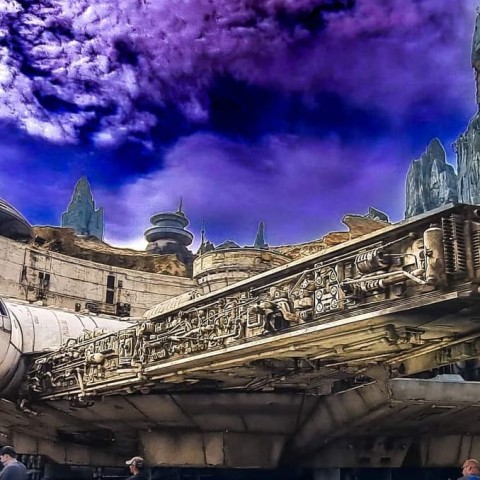 Brandon Lee is a gifted Florida-based entrepreneur with a focus on photography for theme parks, traveling, adventures and sharing his life along the way.
Prior to the pandemic, and engaging in adventurous photography and documentation, Brandon had a flourishing life-long career as an entrepreneur, flipping cars, and planning grand wedding ceremonies. He was so gifted in his craft that he was featured in the Knot, the nation's leading wedding marketplace, and the Weddingwire, the wedding industry's best and brightest wedding vendors.
The Covid pandemic affected Brandon's wedding planning enterprise and forced him to seek new alternatives. Blessed with a variety of gifts and innate talents, Brandon swiftly picked up adventure photography, a craft which complements his inbred desire to express his thoughts, his desire to explore the path less traveled to, and his affinity to share the beauty this world has to offer.
Just like other endeavours in life, the path to adventure photography for Brandon was not without its challenges. The 27 year old noted that getting the right time of day with the correct lighting for the ideal photo that's worth sharing with millions often times, proved very challenging. It's a snag most nature photographers will be familiar with. Additionally, photo appreciation is subjective, and some find it hard to appreciate Brandon's creations, a phenomenon which Brandon notes as one of the hardest things in his line of work.
Today, Brandon has grown past those teething problems. His work has seen him visit so many notable places in the world, chief of which is the Burj Al Arab in Dubai. He has also explored the slab city in California, the lawless community of outcasts, squatters, and desert dwellers. "That place has no laws. It's just incredible. It's my biggest achievement so far in adventure photography", Brandon remarked.
Brandon recently revealed his admiration for Kyle Nutt, a digital creator, musician, and powerhouse creative who is making a name for himself by paving his own way on TikTok. Brandon admitted that Kyle is is role model, citing his creativity in production and photography as one of his outstanding qualities.
When he's not busy with work, Brandon loves to cool off by engaging in some outdoor fun activities. "I love to scuba dive exploring ship wrecks to caves nobody has every explored to uncover things nobody has ever seen before. Going out on the boat being on the water is a place of serenity". Unsurprisingly, Brandon's hobbies and pastime is entwined with, and revolves around his craft—a testament to how passionate he is with his work.
Brandon is not resting on his laurels yet. The multi-gifted youth has set his eyes on future projects including traveling across the United States, visiting all 50 states by motorcycle, and documenting the whole journey. "I have also started a project where I will be fixing up boats. I will trade up from the cheapest boat to one of my dream boats worth over 100,000 dollars", he declared.
Brandon admitted that he has learnt patience, and enjoying the journey more than the destination so far in his adventure photography career. It's this patience, tenacity and skill that is set to propel Brandon Lee to the pinnacle of world photography.
Media Contact
Company Name: Leetravelz
Contact Person: Brandon Lee
Email: Send Email
Country: United States
Website: https://instagram.com/leetravelz?igshid=YmMyMTA2M2Y=