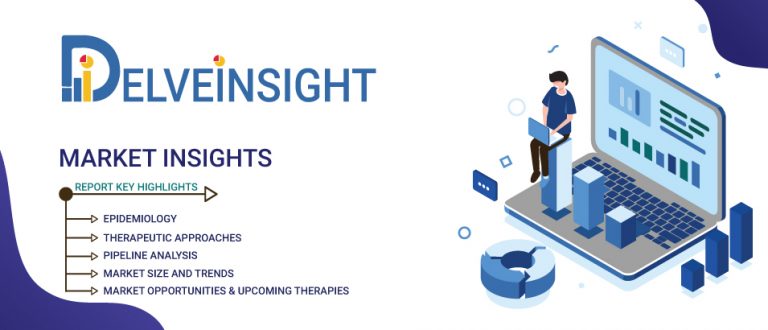 The Cystic Fibrosis Market Insights report from DelveInsight provides a thorough understanding of the Cystic Fibrosis Market size by treatment, epidemiology, emerging therapies, Cystic Fibrosis market share of the various therapies, and the current and forecasted Cystic Fibrosis Market size from 2019 to 2032 divided into the 7MM (the USA, EU5 (Germany, France, Italy, Spain, and the UK), and Japan) regions.
Cystic Fibrosis: An Overview
Cystic fibrosis (CF) is a life-limiting autosomal recessive genetic disorder that causes severe damage to the lungs and the digestive system with the highest prevalence in Europe, North America, and Australia where the predominant mutation is Phe508del (also known as F508del).
Download a sample copy of Cystic Fibrosis report offering- https://www.delveinsight.com/sample-request/cystic-fibrosis-market
Regions Covered in the Cystic Fibrosis Market Report
The United States
EU5 (Germany, France, Italy, Spain, and the United Kingdom)
Japan
Key Takeaways from Cystic Fibrosis Market Report
According to DelveInsight's analysis, CF is more prominent in males in comparison to females.
As cystic fibrosis is caused by a genetic mutation in the CFTR gene, it can be of multiple types. In 2017, there were 13,321 cases for F508Del homozygous, 12,206 cases for F508Del heterozygous, and 4,611 cases for other mutations that are expected to rise to 22,100; 20,250; and 7,650 cases respectively in 2030 in the US.
In 2017, there were 13,984 cases in age group of less than 17 years and 16,155 cases in age group of more than 18 years which are expected to rise as 15,000 cases and 35,000 cases respectively in 2030 in US.
Cystic Fibrosis Epidemiology Insights
The epidemiology section covers insights into the historical and current Cystic Fibrosis Market patient pool and forecasted trends for every seven major countries (7MM) from 2019 to 2032. It helps to recognize the causes of current and forecasted trends by exploring numerous studies and views of key opinion leaders. The epidemiology section also provides the diagnosed patient pool and their trends along with assumptions undertaken.
Cystic Fibrosis Treatment Market
Medications used to treat patients with cystic fibrosis may include pancreatic enzyme supplements, multivitamins (particularly fat-soluble vitamins), mucolytics, antibiotics (including inhaled, oral, or parenteral), bronchodilators, anti-inflammatory agents, and CFTR potentiators (e.g., ivacaftor) and correctors (e.g., elexacaftor, lumacaftor, tezacaftor). The drugs marketed for CFTR correctors are TRIKAFTA, SYMDEKO, ORKAMBI and KALYDECO.
As a result of the complex and multi-systemic involvement of cystic fibrosis (CF) and the need for care by specialists, treatment, and follow-up care at specialty centers with multidisciplinary care teams (i.e., cystic fibrosis centers) is recommended. There's no cure for cystic fibrosis, but medications and other therapies can ease symptoms, reduce complications, and improve quality of life. Close monitoring and early, aggressive intervention are recommended to slow the progression of CF, which can lead to a longer life. Hypertonic saline inhalation has been proposed as a therapy to increase hydration of airway surface liquid in patients with CF. The Pulmonary Therapies Committee of Cystic Fibrosis Foundation recommends long-term use of hypertonic saline for patients with cystic fibrosis aged 6 or older to improve lung function and to reduce the number of exacerbations.
Cystic Fibrosis Market Dynamics
The market has a promising outlook with many emerging therapies. Some of the major players in the global CF market in the late phase of clinical development are Translate Bio, Proteostasis Therapeutics, Vertex Pharmaceuticals Ionis Pharmaceuticals and others.
Cystic Fibrosis Companies
Vertex Pharmaceuticals
Translate Bio Inc.
Proteostasis Therapeutics
Arrowhead Pharmaceuticals
ProQR Therapeutics
Ionis Pharmaceuticals, and several others
MRT5005
Nesolicaftor (PTI-428)
Dirocaftor (PTI-808)
VX-121
ARO-ENaC
Eluforsen, and several others
Read Full Research Report @ https://www.delveinsight.com/sample-request/cystic-fibrosis-market
Cystic Fibrosis Market Drivers
High number of drugs in the pipeline
Better diagnostic techniques
Most frequent mutation
Increased Research Funding
Cystic Fibrosis Market Barriers
Treatment Cost
Rarity of Disease
Future competition
Table of content
Key Insights
Executive Summary
Competitive Intelligence Analysis
Market Overview at a Glance
Disease Background and Overview
Patient Journey
Epidemiology and Patient Population
Treatment Algorithm, Current Treatment, and Medical Practices
Unmet Needs
Key Endpoints of Cystic Fibrosis Market Treatment
Marketed Products
Emerging Therapies
Seven Major Market Analysis
Attribute analysis
7MM: Market Outlook
Access and Reimbursement Overview
KOL Views
Market Drivers
Market Barriers
Appendix
DelveInsight Capabilities
Disclaimer
About DelveInsight
About Us
DelveInsight is a Business Consulting and Market research company, providing expert business solutions for the healthcare domain and offering quintessential advisory services in the areas of R&D, Strategy Formulation, Operations, Competitive Intelligence, Competitive Landscaping, and Mergers & Acquisitions.
Media Contact
Company Name: DelveInsight Business Research LLP
Contact Person: Yash Bhardwaj
Email: Send Email
Phone: 9193216187
Address:304 S. Jones Blvd #2432
City: Las Vegas
State: NV
Country: United States
Website: https://www.delveinsight.com/