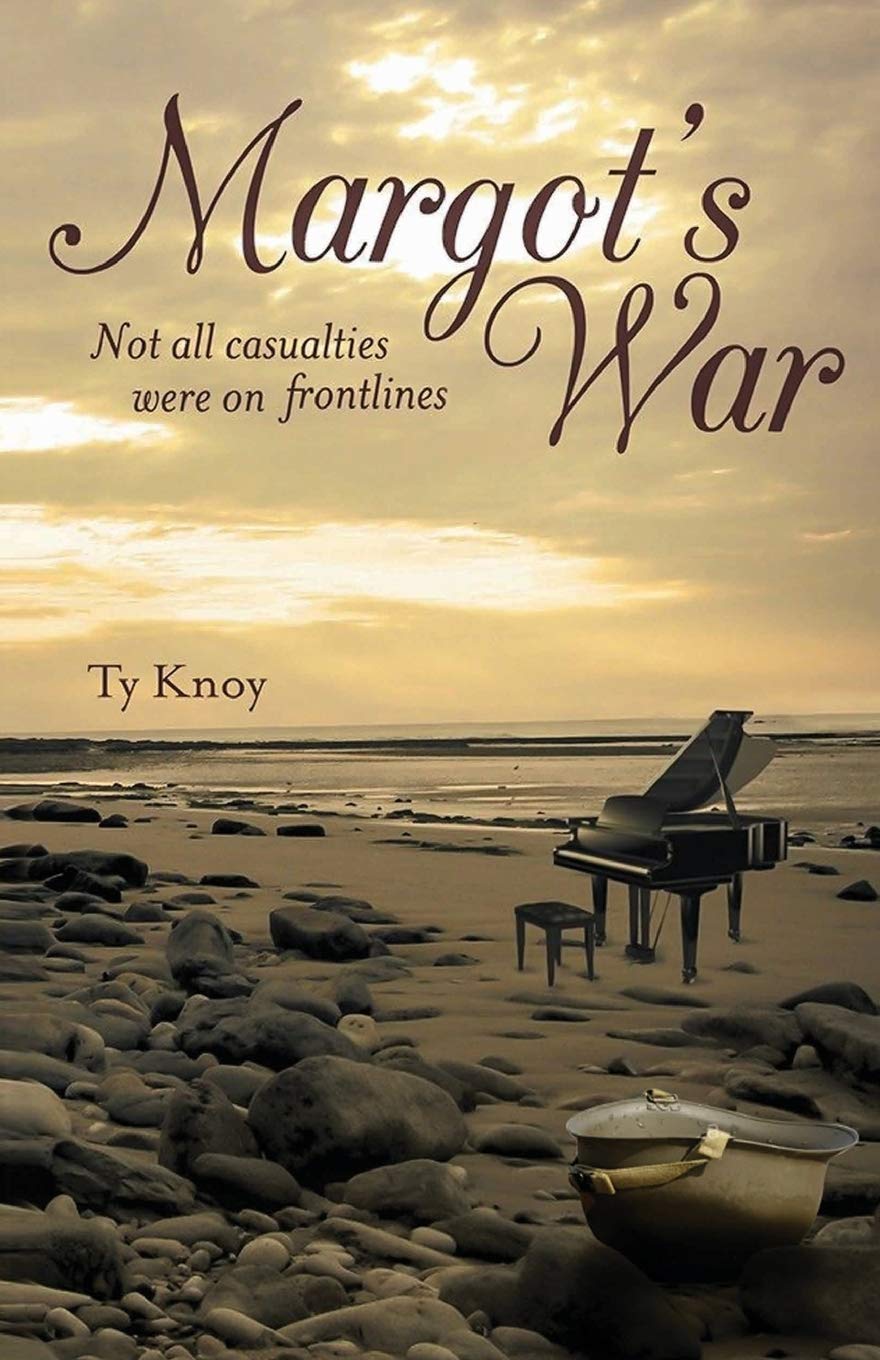 Experienced writer and editor, Ty Knoy, narrates the journey of a widower in his search of his earlier lover in "Margot's War: Not all casualties were on the frontlines" with support from Author's Tranquility Press
Ty Knoy is taking lovers of romance and drama on an amazing ride in his book titled Margot's War: Not all casualties were on the frontlines as they journey through the life of Nicholas Rohloffsen, a doggedly loyal husband, who went in search of the much older woman who possessed his heart when he was a younger man after his wife passed. The author's quest recently got a boost with support coming from Author's Tranquility Press, one of the world's leading publicity and marketing agencies.
Losing a loved one can be devastating, and this case was not particularly different for Nicholas Rohloffsen, with his life practically crashing after the death of his wife. Margot's War: Not all casualties were on the frontlines is particularly unique as the writer adds an unusual twist to the story, revealing the experience of Nicholas and how his search for his lover as a young man led to a series of complex events.
Margot's War: Not all casualties were on the frontlines is currently available on Amazon in Kindle, Hardcover, and Paperback versions, amidst accolades from different quarters, including Kirkus Reviews.
For more information about Author's Tranquility Press and the services offered, visit – www.authorstranquilitypress.com.
About Ty Knoy
Ty Knoy worked as a writer and editor for years for newspapers and a wire service in Michigan. Now retired, he lives in Arizona with his wife, Patsy, an accomplished classical pianist who grew up in Dallas. His love for writing has pushed him to create captivating pieces with stories inspired by his life experiences and happenings around him.
About Author's Tranquility Press
Author's Tranquility Press is a publicity agency that focuses on self-published authors, using traditional and digital marketing solutions to deliver premier results. The goal is to help authors fulfill their dreams by providing the best marketing tool for beginners or established authors by developing the right marketing tools using strategic materials and giving a new venue for learning through all kinds of publishing platforms.
Media Contact
Company Name: Author's Tranquility Press
Contact Person: Patricia Adams, Marketing Supervisor
Email: Send Email
Phone: (866) 411-8655
Address:2706 Station Club Drive SW
City: Marietta
State: Georgia, 30060
Country: United States
Website: www.authorstranquilitypress.com