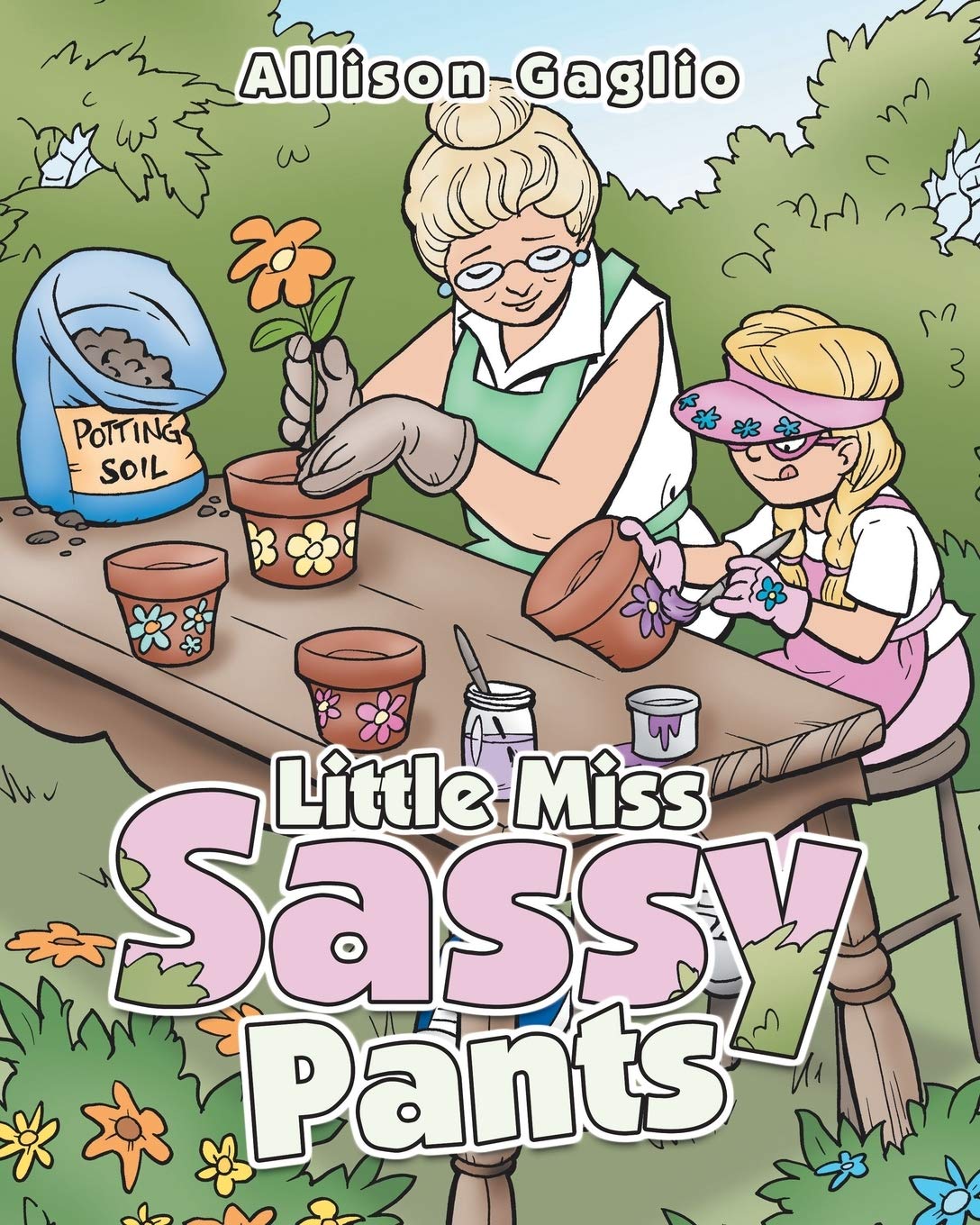 'Little Miss Sassy Pants' is author Allison Gaglio's newest children's book, now available on Amazon.com. Illustrated beautifully, this book tells the story of a five-year-old Sassy who visits her grandma on a Saturday and learns an unexpected lesson about life.
In Little Miss Sassy Pants, five-year-old Sassy's grandmother surprises Sassy with a big box. When she opens the box, Sassy finds a pair of work gloves, an apron, a bucket, a pair of work shoes, and a visor. They're all pink with flowers, and they have Sassy's name on them. Little Sassy gets all excited and wants to play with everything at once. But when her grandmother insists she has her lunch and rests first, Sassy throws a temper tantrum. That beautiful Saturday, her grandmother teaches her that the body and mind need rest to function well. This is the lesson that the author conveys in her latest children's book in an entertaining and easy-to-under way.
"Important life lessons should be taught to children at a very young age so that they remember it for the rest of their lives," said Allison Gaglio. She further added, "In a world where people are getting more stressed and busier every day, it's important to teach children the value of a well-rested body and mind."
Allison Gaglio is a wonderful children's author who paints vivid pictures with her words. The story of five-year-old Sassy stays with the reader long after one has finished reading. She pens Sassy as a lively and engaging character who is disarmingly precocious. Her relationship with the grandma will remind the reader of their own bonding with their grandparents. The story is filled with warmth and wisdom, is a must-read for children.
In a world beset with exhaustion, tiredness, digital stress, and related problems, Sassy's story is an early reminder and will go a long way in ensuring that new generations live a healthier and happier life.
For more information, please visit: https://ww
w.amazon.com/Little-Sassy-Pants-Allison-Gaglio/dp/148972110X/ref=tmm_hrd_swatch_0?_encoding=UTF8&qid=&sr=
Media Contact
Company Name: Author's Tranquility Press
Contact Person: Patricia Adams, Marketing Supervisor
Email: Send Email
Phone: (866) 411-8655
Address:2706 Station Club Drive SW
City: Marietta
State: Georgia, 30060
Country: United States
Website: www.authorstranquilitypress.com