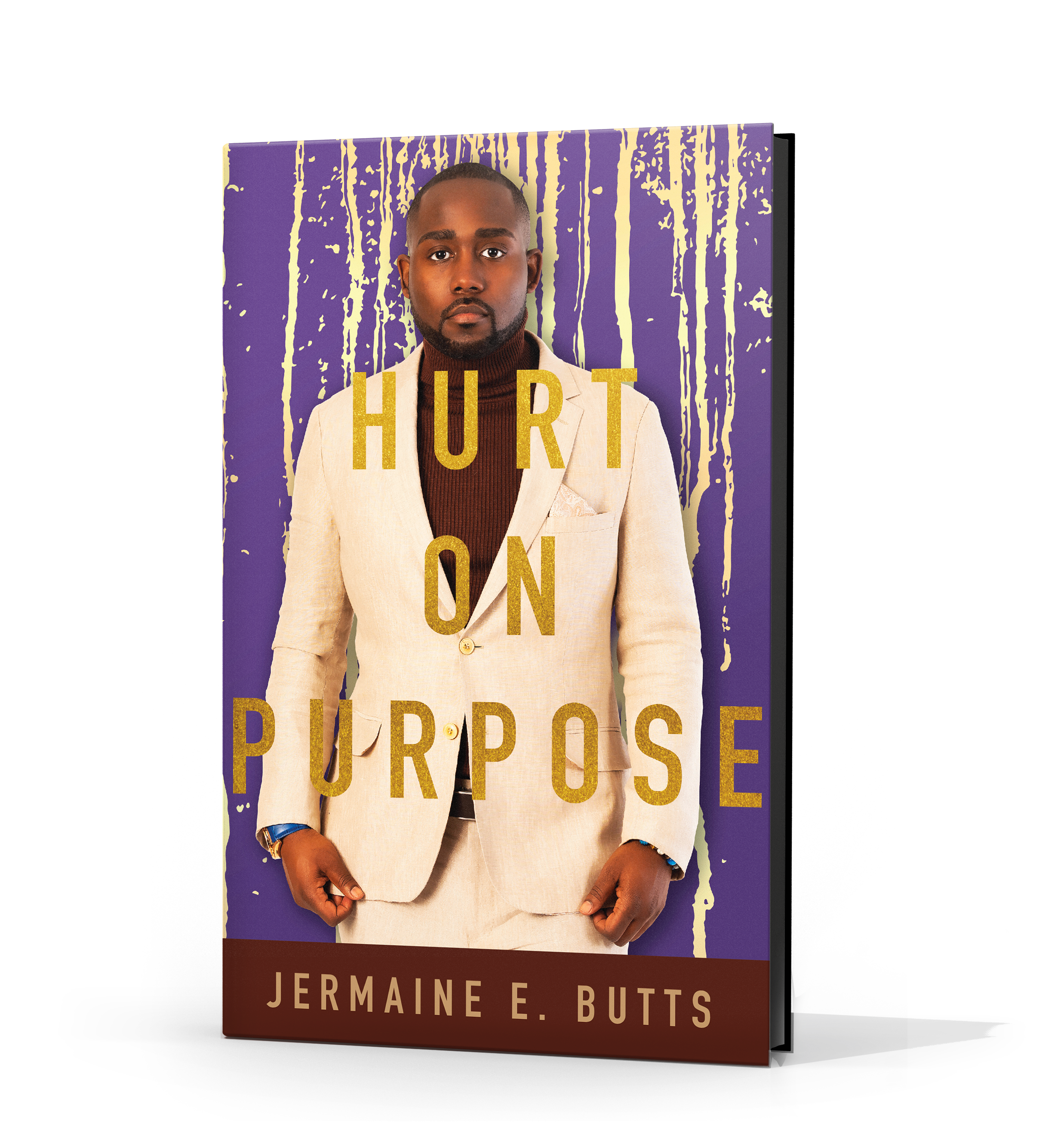 From age five, Jermaine Butts was subjected to a life of abuse, instability, and turmoil. Being mentally and physically abused at an early age, Butts was filled with hate, rage, and anger toward the adults who had hurt him. To share the story of his journey from hatred to self-love, Jermaine Butts has released Hurt on Purpose.
MATTAPAN, MA – July 23, 2022 – In Hurt on Purpose, abuse survivor, singer, songwriter, and bestselling author Jermaine Butts chronicles the details of his journey toward learning to love every aspect of himself—the good, the bad, and the ugly. He passionately describes the experiences in his life, explains how he survived, and shares the lessons that he learned throughout his journey.
"My life thus far has been an interesting ride with so many ups and downs, twists and turns, plots, drama, loss, gain, defeats, and victories. I often look back and ponder just how I survived and in what way I survived, and how I am still sane. I want to tell my story and journey so far and share the many lessons I have learned," says Butts.
The topics covered in Hurt on Purpose, such as life in foster care; the yearning for stability; the trauma of abuse by biological relatives, foster family members, and manipulative predators from church; orientation; faith; accountability; and lessons learned illustrate that even hardships have some benefit in shaping people into who they are. People have the power in them to learn from their pain and become better from it.
On his discovery journey to figure out his orientation and if he could love the Lord, Butts made the decision to act on his faith, get to the root of his childhood experiences, and find out who he was and what life God had planned for him. Sprinkled throughout the memoir are Bible verses that helped Butts through his journey.
"I finally am living a life of balance and substance, allowing myself to live in the moment, enjoying the moment when it allows for enjoyment, and allowing things to be that are meant to be," says Butts.
Jermaine Butts is a church-going man, singer, and songwriter who believes that actions are more powerful than words. He volunteers at community centers, serves at his local church, and is passionate about working with young people. Surviving years of abuse and growing up in the unstable atmosphere of the foster care system, Butts has found his voice and is making an impact wherever he goes by living a life of prayer, praise, prioritization, and purpose.
Published by Publish Your Gift®, Hurt on Purpose is now available for purchase online.
Media Contact
Company Name: Purposely Created Publishing Group
Contact Person: Shani McIlwain
Email: Send Email
Phone: (888) 949-6228
Country: United States
Website: www.publishyourgift.com