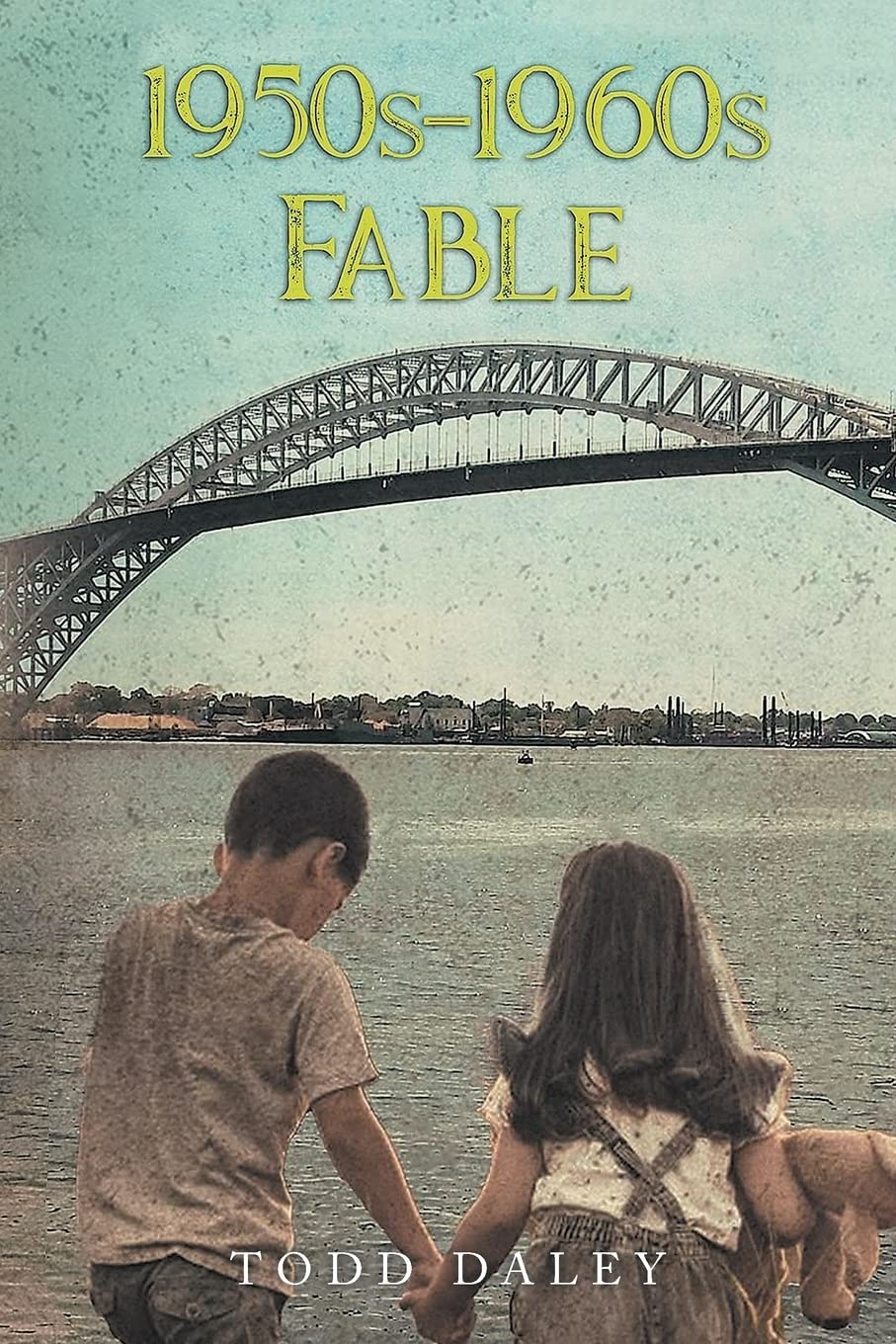 Author Todd Daley begins the novel in the 1950s, with two children, Tom and Cara who are left alone in a puzzling and difficult adult world. Having grown up in a foster home on a 12-acre farm in South Jersey, without the safety buffer of familial love, they are taught to help out on the farm. Tom and Cara bonded together through these times while pursuing their interests and going to school.
1950s-1960s Fable, will take your breath away. Tom and Carla live through trauma, friendship, heartache, and so much more in this sweeping historical novel. They bonded together up until they returned home to the North Shore of Staten Island with their birth parents. Bridging the divide and the anxiety of adjusting to parents with different rules and different values, they both find solace in making new friends and participating in urban street games like stickball and jump rope.
Daley weaves together tragedy and nuance as well as wit so incredibly well that you won't be able to put this book down. The novel is so well researched and incredibly moving. Mix that with sketches of important people and events of that era — Presidents Eisenhower and Kennedy, Jonas Salk, Billy Graham, Bill Wilson (AA), Dick Clark, and the Korean and Vietnam Wars. The author morphed all these themes into something personal and crafted one of the most fascinating historical fiction novels.
1950s-1960s Fable tells us about the risks and vulnerabilities of someone having to switch household and care at a young age, the resilience of a human being, and the victory of overcoming difficulties. Daley's book is a fast-moving, upbeat story which is funny, sad, optimistic, and authentic, with larger-than-life characters who do not fret over life's misfortunes. The story is about conflict, endurance, and growth during an idealistic time in America's history.
Daley graduated in C.C.N.Y and became a rookie teacher at Curtis High School, he is known for his expertise in classroom strategies for grabbing the student's attention. A science teacher who loves to talk about a wide range of topics – including Newton's laws of motion, Galileo's free fall, the simple pendulum, Mendeleev's table of elements, Darwin's evolution, Mendel's heredity, household chemicals, laws of probability, British kings and American presidents, plus ancient Greek and Roman philosophers. Tom narrates his long night of drinking, dozing off moments, random dating, sports and a broken heart from the loss of his high school sweetheart.
Daley is a brilliant storyteller and deftly captures the time and location. His story draws readers into a worthy read and a crash course in history.
Get a copy of Author Todd Daley's, 1950s-1960s Fable on Amazon and the his website at https://todddaley.com/
Media Contact
Company Name: URLink Marketing | URLink Print and Media
Contact Person: Philip Ong
Email: Send Email
Phone: 7085434261
Address:11506 South Natchez Ave.
City: Worth
State: Illinois
Country: United States
Website: www.urlinkpublishing.com/