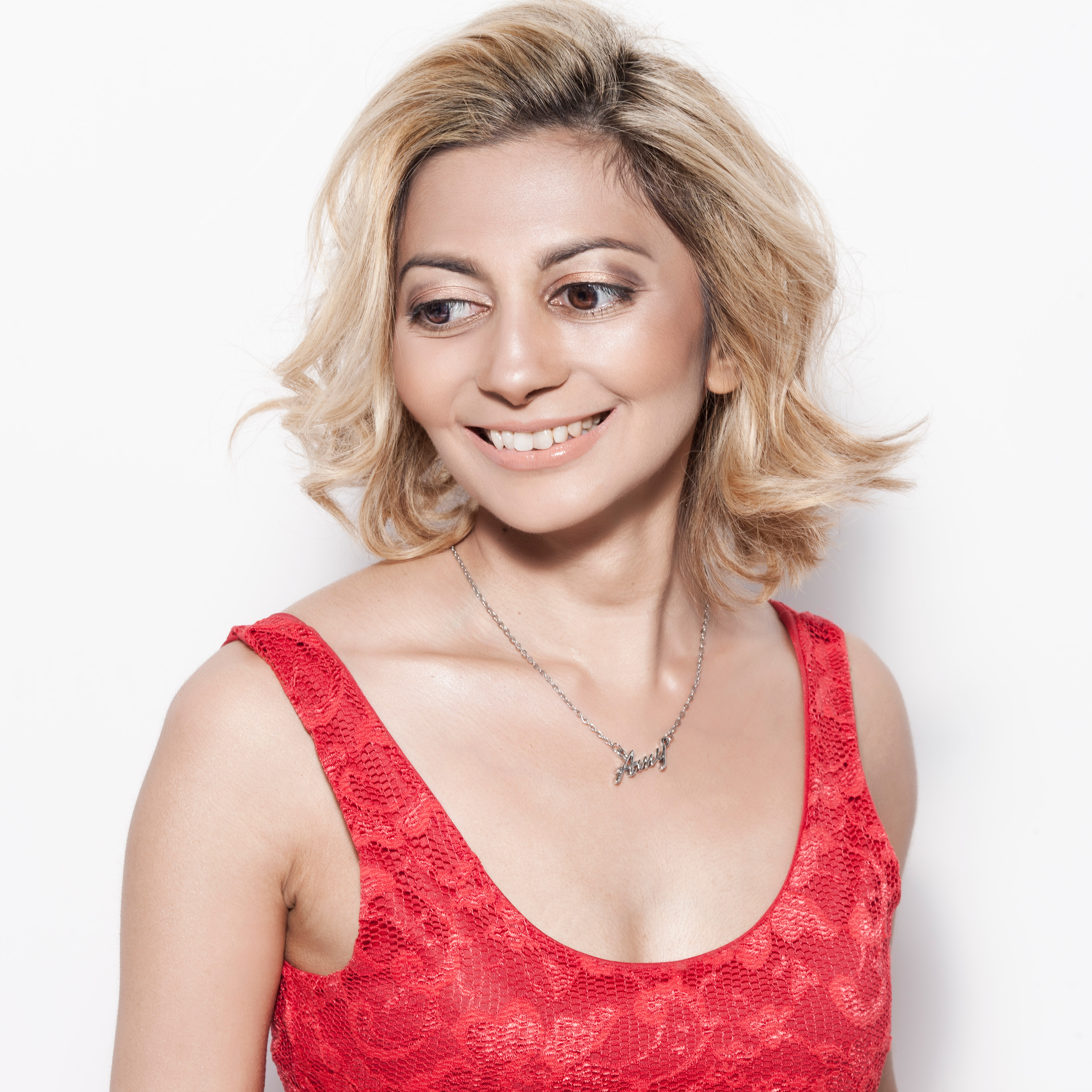 "Amy Sinha has again brought her creativity and ingenuity to bear as she emerges as a British Asian voice-over artist. The gifted jazz vocalist is gradually working her way into the hearts of millions of people in the United Kingdom and other parts of the world, with her captivating voice and fantastic delivery endearing her to lovers of good music."
Fast-rising recording artist, Amy Sinha, continues to show her creativity as she introduces herself as a voice-over artist
Amy Sinha has again brought her creativity and ingenuity to bear as she emerges as a British Asian voice-over artist. The gifted jazz vocalist is gradually working her way into the hearts of millions of people in the United Kingdom and other parts of the world, with her captivating voice and fantastic delivery endearing her to lovers of good music.The world of entertainment has witnessed a series of evolution over the past decades, thanks to the emergence of talented acts across genres as well as other categories of stakeholders contributing their quota to deliver the best possible experience to the audience.
Jazz undoubtedly remains one of the oldest and most popular genres of music, with several legends gracing the stage with "out of this world" performances and mindblowing instrumentals. However, the likes of Amy Sinha look set to take the listening experience of jazz lovers a notch higher, using her strongest weapon – vocals, to take the audience on an amazing journey of impactful songs. Amy's rise has been phenomenal, to say the least, overcoming several challenges, including suffering from several conditions, such as Osteoarthritis and the inability to feel hot, cold or superficial pain, leaving her almost wheelchair bound and causing her growth to stop completely. She has not let this situation hinder her from pursuing her dreams, studying Music and Music Technology A-levels at Gorseinon College, where she was nicknamed "The Jazz Singer," which fuelled her passion for jazz.Amy Sinha dropped her debut album titled A Sin With Love in 2012.
Over the years, she has honed her skills and established an even deeper connection with different aspects of jazz, catching the attention of notable musicians in the United Kingdom and becoming a member of the BBC Chorus of Wales. Amy also collaborated with Ronald Lashley, an American musician and a New York-based independent record label.As a voice-over artist, Amy has been able to stand out from contemporaries, thanks to her Welsh accent and RP accent as well as the ability to offer more of an empathic and honest approach to her work. Amy's over three decades of experience interpreting other people's words also aids her understanding of the requirements to "create a picture" through words, with her flexibility making it even easier to adapt to different situations. Amy's works as a gifted voice-over artist have not gone unnoticed, with her efforts appreciated by clients across different categories.
"We at Aim High Productions were working on our feature The 2nd Wave, and we needed a good voice-over artist to read for the News Reporter. A role that was crucial in driving our narrative. After an exhaustive search we had the great fortune to utilise Amy's voiceover talents. Amy fully understood our requirements and delivered very promptly. We found Amy to be versatile and very professional. We would gladly recommend Amy's voice over talents for your projects too. Thank you Amy." – Aim High Productions.
For further information about Amy Sinha and her works as a jazz vocalist and voice-over artist, visit – www.amysinha.com. Amy Sinha can also be found on social media, including Instagram, Facebook, and YouTube.
Media Contact
Company Name: Amy Sinha
Email: Send Email
Phone: +44 7976899850
Country: United Kingdom
Website: www.amysinha.com