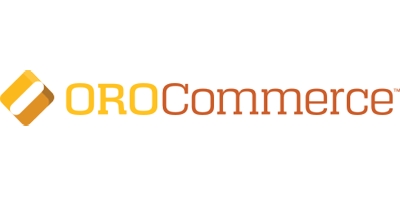 Yoav Kutner, Founder and CEO of Oro, Inc., recently discussed streamlining operations as a basic principle to efficient business process. Read more in Forbes.
According to Kutner, there is a basic principle of efficiency better known as streamlining operations. Streamlining operations is not a shortcut, to the contrary it is a method to optimize any business process.
Kutner shared, "In streamlining business operations, often referred to as Value Stream Mapping (VSM), identifying the current state failure or process inadequacies must be reviewed regularity. Only then can the technology solutions address the real pain. Too often this diagnostic approach is missed; the result is coming up with solutions that fail to manage the authentic restraint."
"The element of technology streamlining can be easily quantified. The time it takes to order, communicate with a vendor, adapt to changing customer demands, can all be monitored using technology solutions. When problems happen, they rarely represent a first-time occurrence," added Kutner.
Kutner is a proud member of the Forbes Technology Council, an invitation-only organization for senior-level technology executives. Members are respected tech leaders and executives — CEOs, CIOs, CTOs, and others — selected for the council based on their deep knowledge and diverse experience in the industry.
About Oro, Inc.:
Oro Inc. builds customer-driven, powerful, and flexible software for B2B digital transformation. The groundbreaking flexibility of their digital solutions coupled with a robust set of B2B features available out of the box, ensures Oro's B2B eCommerce and B2B marketplace management platforms are specifically designed for manufacturers, distributors, wholesalers, and multi-channel brands. Powerful core capabilities of the products, ease of customization and implementation, and the availability of a strong and knowledgeable technology ecosystem of solution integrators ensure best-in-class efficiency and time to market.
This integrated technology solution provides a diverse range of B2B features and capabilities including:
Personalization
Localization
Built-in multi-channel CRM
Powerful workflows
Pricing engine
Multi-website and multi-warehouse support
Oro, Inc. was launched in 2012 by former Magento co-founders including Yoav Kutner, Chief Executive Officer, who was named a Supply & Demand Chain Executive Pros to Know recipient.
The Oro team and partners, celebrate the company's 10-year anniversary, remotely delivering innovative solutions for dynamic companies embarking on digital transformation. OroCommerce was recognized as a strong player in the eCommerce vendors' market by all major analyst firms including IDC, Gartner, and Forrester. Follow on Twitter @OroCommerce or call at (323) 591-1514.
Media Contact
Company Name: Oro, Inc.
Contact Person: Anna Korolekh, Marketing Director
Email: Send Email
Phone: (323) 591-1514
Address:1901 Avenue of the Stars Suite 1900
City: Los Angeles
State: CA
Country: United States
Website: https://oroinc.com/