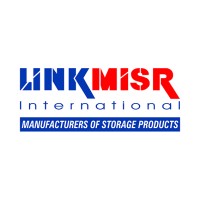 LinkMisr International manufactures a wide range of shelving systems suitable for a variety of environments, including warehouses, factories, stockrooms, and more. Based in Egypt the company is experiencing dramatic growth in North America because product is quickly manufactured, shipped, delivered, and installed.
LinkMisr offers a wide range of accessories for various metal rack shelving systems. While shelving system needs vary, a full range of metal shelving systems include mobile, static, long span, and stockroom shelving, as well as shelving accessories.
Long Span Shelving Systems is one of LinkMisr's leading systems for hand loaded storage of heavy or large items. Providing long, uninterrupted bays between frames, long span shelving is ideal for a range of workplaces, including commercial, industrial, and retail environments. According to Simon Armanious, based in North America, "Our long span shelving uses the same boltless assembly principles as many of our other ranges, which makes it both easy to erect and simple to reconfigure if clients need to adapt the system to changing storage needs. This simple clip together assembly method where beams fasten securely onto uprights, makes long span shelving ideal in workplaces where stocked items change in shape and size regularly."
About LinkMisr International
LinkMisr International, based in Egypt is expanding global reach in North American, Arabian, and African markets. For almost 30 years, LinkMisr continues growing and sustains its position as the market leader. The company owns and manufactures its products in four plants with a total area of 28,000 sqm (more than 320,00 sq ft) using the most modern equipment, prioritizing safety, quality, and rapid delivery.
From pallet racking, shelving, lockers, and drawers to high-tech automation systems, the company anticipates significant growth because of its ability to overcome the shelving and racking supply chain constraints from other manufacturers.
The company has numerous installations in Canada and the USA according to Simon Armanious who is growing the entire North American dealer, distributor, and system integrator partner network. Armanious expects to sign several new strategic partners throughout the rest of 2022. The food & beverage, automotive, e-Commerce, logistics arenas are particularly strong as North American consumers continue to demand same day delivery driving rapid warehouse and distribution center growth.
Contact Simon Armanious via email Simon.Armanious@linkmisr.com or telephone 647 884 3624. Follow on Twitter@LinkMisrIntl.
Media Contact
Company Name: LinkMisr International
Contact Person: Simon Armanious
Email: Send Email
Phone: (647) 884-3624
Address:65 Steadford Cresent
City: Brampton
State: Ontario
Country: Canada
Website: http://www.linkmisr.com