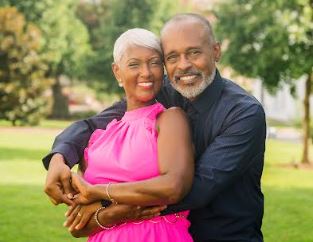 "Is your relationship COLD? Are you drifting apart? Humans are prone to drift. Yes, we all need an anchor. What is yours? Join Gil & Renée Beavers of the Rich Relationships Refuge for an overnight single and a couple's intense reboot. Gil & Renée. You will discover a deeper understanding of yourself, a closer connection, and an engaging identity or intimacy-building experience. Relationships are work; learn what that work is with Gil & Renée."
Many couples only touch the surface of the benefits of learning how to value their spouse.
Gil and Renée of Rich Relationship Refuge have dedicated their lives to studying relationships and understanding you and your spouse in all of your uniqueness.
With that understanding, they personalize a path that allows you and your mate to learn to trust and love on various levels to achieve greater relationship enjoyment.
TALLADEGA, AL – Aug 8, 2022 – Rich Relationships Refuge LLP to Host a Relationship Boot Camp for Building Intimate Relationships. Gil and Renée Beavers, empower singles and couples to discover fulfillment, peace, and love.
Gil and Renée Beavers, a married couple for thirty-three years, are hosting a relationship readiness bootcamp in April through their relationship mentorship initiative, Rich Relationships Refuge LLP. After making waves with their latest appearance on House Hunters, HGTV, Gil and Renee are now ready to take their brand to the next level by launching the Rich Relationships Refuge Boot Camp for singles and couples on April 21 and 23, in Talladega, Alabama.
As relationship mentors for over seventeen years and married for over three decades, Gil and Renée are bringing a new approach to intimacy, helping individuals better understand themselves in order to establish a closer connection with their intimate partners. Their new book, "Rich Relationships Refuge Oneness Code Workbook," will reveal the tenets of a successful relationship by asking and answering the difficult questions, required to establish, mend, and restore a healthy relationship.
With the Bootcamp scheduled for April 21 and 23, in Talladega, Alabama, Gil and Renee promise attendees a special night of fun, laughter, and blissful experience. Through this overnight event, Gil and Renée believe that each single and couple will overcome the challenges in their relationships and marriages, as they have done, personally, for over thirty-seven years of friendship and love. What's more, they share their love for God and seek to provide the much-needed principles, resources, and a supportive community for people to grow and thrive.
About Rich Relationships Refuge
Gil and Renée established Rich Relationships Refuge to empower singles and couples who need help unpacking the pain of the past and uncover many preconceived notions associated with relationships. The power couple is dedicated to reigniting the spark in many relationships with the launch of Rich Relationships Refuge Boot Camp, creating a platform to share their seventeen years of relationship mentoring and thirty-three years of friendship and marriage with couples.
To register your interest in the Singles or Couples' Boot Camp, visit www.richrelationshipsrefuge.com
Media Contact
Company Name: Rich Relationships Refuge, LLP
Contact Name: Jackie Hoskins, Email: richrelationshipsrefgue@gmail.com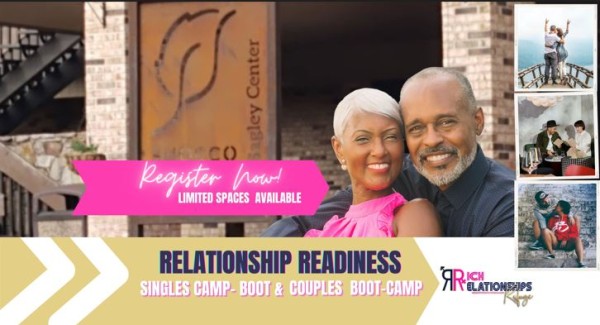 Media Contact
Company Name: Rich Relationships Refuge
Contact Person: Jackie Hoskins
Email: Send Email
Phone: 404-9361642
City: Montgomery
State: Alabama
Country: United States
Website: https://www.richrelationshipsrefuge.com/