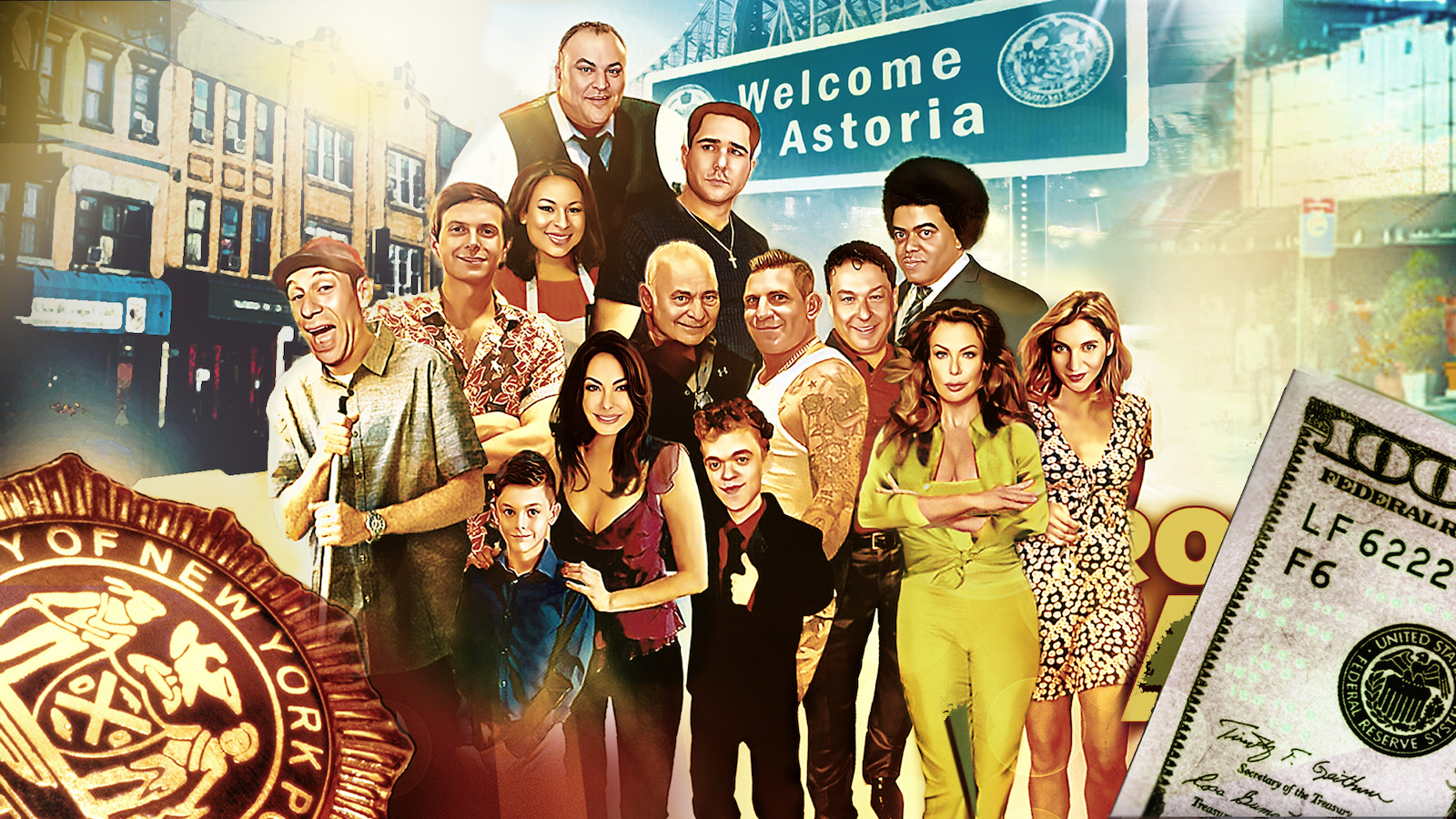 "Above: The cast of Timothy Hines' "Tomorrow's Today" is coming to streaming world wide beginning Summer led by platforms Mometu in the US, Canada and Mexico and Brazil Box Play in Brazil."
Timothy Hines' award winning comedy feature, "Tomorrow's Today," will have a Summer 2022 release onto most major platforms. First to appear on the newly formed Mometu in the US, Canada and Mexico. The "heartfelt" and "hilarious" comedy will stream in Brazil on the largest independent network Box Brazil Play. The film stars Joanne Scorcia, Dave Morrissey Jr., Annunziato Carbone, stand-up comic Greg Kritikos and Heather Cole with cameos by Kelly Le Brock as Donna and Burt Young as Luca.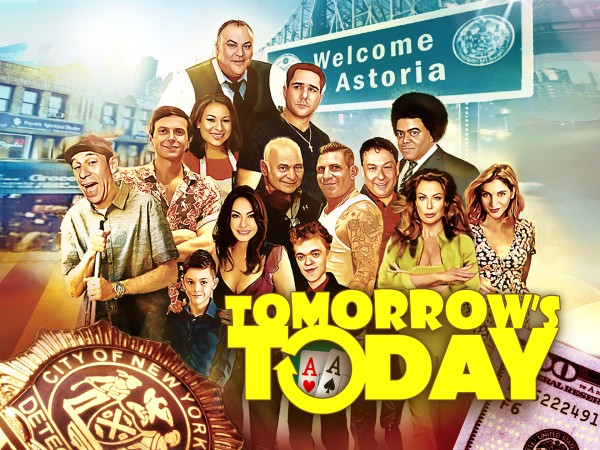 Tomorrow's Today Trailer: https://www.youtube.com/watch?v=mFkJMqvxFMg
Directed By Timothy Hines (10 Days in a Madhouse), Executive Produced by Dominick Martini (Brawler) and Produced by Susan Goforth (War of The Worlds The True Story), "Tomorrow's Today," is about how sometimes the underdog wins.
It is a movie of a hopeless small time grifter, Charlie, who is trying to reform his ways when he collides with a screwup named Tommy G who thinks he's a dead ringer for Tom Hardy. With their loyal to the end friend Shakes, they rob a liquor store to pay a gambling debt to a frightening mob boss, only to find out the liquor store is owned by the mobster. The more they try to fix their error the more the world unravels around them, bringing about powerful life changes for all whom he and his ne'er-do-well buddies have touched.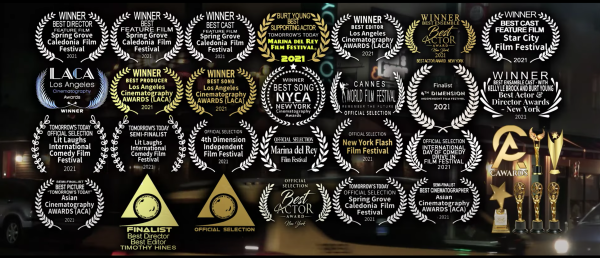 "Tomorrow's Today" has garnered many awards and laurels at prestigious festivals across the globe including, Best Director, Best Feature, Best Cast, Best Editor, Best Ensemble Cast, Best Producer and Best Song. Burt Young won in the Best Supporting Actor category at the Marina Del Rey Film Festival.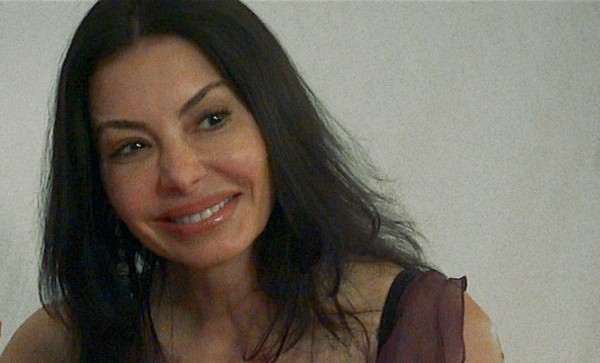 Actress Joanne Scorcia leads the cast alongside Dave Morrissey Jr. who plays an ex mobster that suffered a hit and run car accident and is known by his resulting affliction to his friends as 'Shakes'.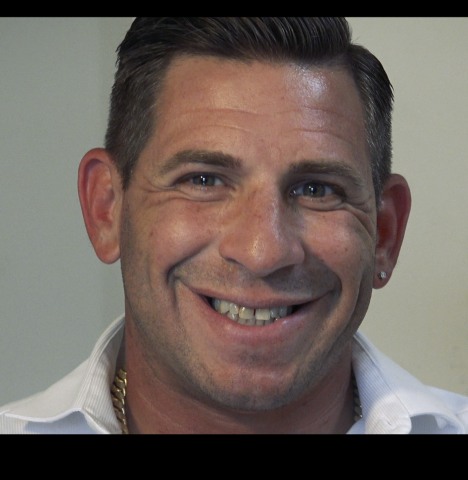 Annunziato Carbone is drop dead funny as Tommy G, the low level thug with a chronic gambling problem who dreams of Hollywood stardom and believes he is not only the next Tom Hardy, but is obsessed with the actor and thinks he is a physical dead ringer for the star.
The cast also includes the talented stand up comic turned actor Teddy Smith as detective Frank, who tries to ride the fine line of being a black cop in an increasingly polarized world. Smith packs comedy clubs and, had he not stepped into what promises to be a solid acting career, is otherwise destined for fame for his hysterical stand up.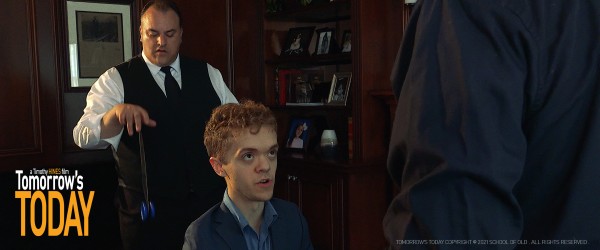 Actor Colin Buckingham plays the frightening mob enforcer, Vinnie Gallo, who is the right hand man of mob boss Big Angie, deftly played by Dominick Martini. Dave Cremin as the Magician.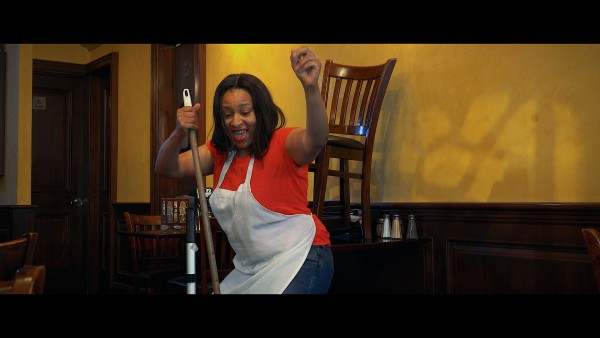 Actress Nicky Sunshine who host Wake Up With Nicky Sunshine on New York's 108 Soul, is Teneesha, a widower who inherited her husbands pizzeria and all its debt.
Popular wry stand up comic Adam Gabel turns in a sublime and funny performance as Julio, a liquor store owner with dark mob connections.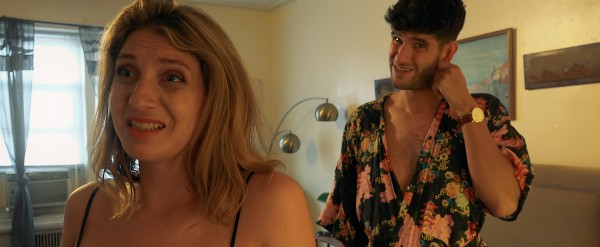 Heather Cole plays Charlie's increasingly disillusioned live in girlfriend who dreams of opening a dance studio. Pictured with her piano player Billy played by Matt Silver.
Domenico Del Giacco, is a mobster who takes a liking to struggling mother and hospital nurse Arianna (Joanne Scorcia) and her son Leo played by George N. Mikedis. Domenico is an Italian-American actor from Queens, NY. His passion for acting grew incredibly during his 20's. To further pursue a career in the arts, he attended the Acting Studio of Stella Adler. Being bilingual in Italian has helped Domenico with many roles. He was cast as the "Italian detective" on a Miramax film "Confess, Fletch"(2021) opposite John Hamm. During this time he was also cast as Officer Mancuso on "Raising Kanan" on the Starz network. Domenico also worked alongside extremely talented director Edward Burns on the Epix series "Bridge & Tunnel" as the "Diner Cook".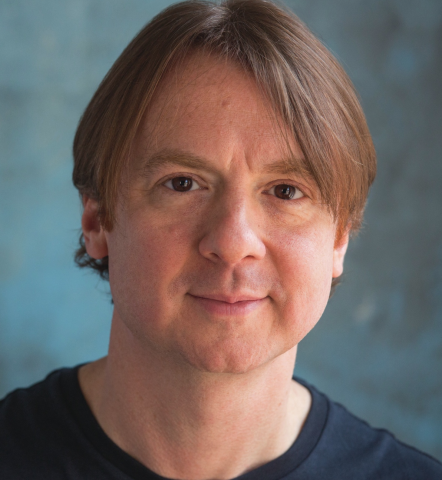 Peter Plano who was in "Alpha House" with John Goodman, is an FBI agent who is trying to get Charlie to wear a wire to bring down the mob. Matt Silver turns in a beautifully comic performance as a piano player dance choreographer for a gentleman's strip club. The cast is rounded out with the lovely and charming Saskia Larsen, (10 Days in a Madhouse), as a steely Hollywood Agent, stand up comic Janice Messitte, Erzen Krivca, Mamiko Nakatsugawa, Natasha Coppola Shalom, and Greg Guzzetta.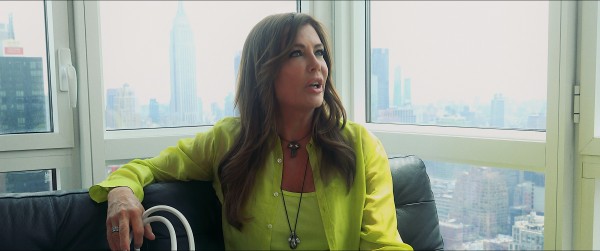 There is a special appearance by Kelly Le Brock as Donna, the ex wife of Charlie who is recovering from a dark tragedy in her past. Kelly Le Brock, the one for whom the phrase "Supermodel" was coined for, was born in New York and raised in London. She is the daughter of a French-Canadian father and an Irish mother. Kelly Le Brock began her career as a model beginning at the age of sixteen. She has appeared on hundreds of covers and magazines including Christian Dior. She became one of Eileen Ford's most sought-after models. Her motion picture debut was in the Oscar-winning comedy movie "The Woman in Red" (1984) opposite Gene Wilder. She has appeared in many films including the iconic comedy "Weird Science" (1985) with Robert Downey Jr., "Hard to Kill" (1990), "Wrongfully Accused" (1998) and "The Sorcerer's Apprentice" (2001).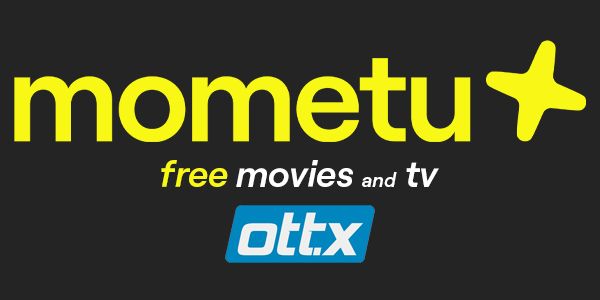 Photo courtesy Mometu.
Ms. Le Brock was formerly married to actor Steven Seagal, with whom she has three children, Annaliza, Dominic and Arissa. She rarely returns to the screen and when she does it is a choice selection of role. Ms. Le Brock is a human rights activist who spends much of her time on her ranch in Southern California. She is an amazing woman/actress/model/mother, beloved by the world.
Video Link: https://www.youtube.com/embed/mFkJMqvxFMg
Kelly Le Brock speaks about why she choose to be in Tomorrow's Today.
Video Link: https://www.youtube.com/embed/L6VxhN6aXrs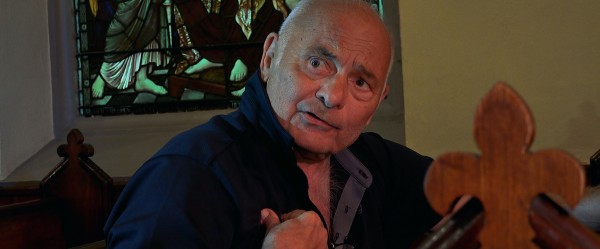 Legendary Academy Award nominee actor Burt Young (Paulie in Sylvester Stallone's "Rocky"), delivers a powerful special appearance in Timothy Hines' new comedy feature film, "Tomorrow's Today". In Hines' film Young plays Luca, the village sage who has his own painful secrets.
Mr. Young first gathered notice playing tough thugs in such films as "The Gang That Couldn't Shoot Straight" (1971), "Across 110th Street" (1972), "Chinatown" (1974) and "The Gambler" (1974). Fiery director Sam Peckinpah cast Young as the getaway driver / assassin Mac in "The Killer Elite" (1975), and Young came to the attention of then newcomer Sylvester Stallone, who cast him as future brother-in-law 'Paulie' in the 1976 Academy Award winning classic "Rocky" (1976).
The talented Young was nominated for an Oscar, and has gone on to reprise the role in all five "Rocky" sequels to date. Peckinpah re-hired him to play renegade trucker Pigpen in "Convoy" (1978) in which the director homaged Young by having his character's truck door read "Paulie Hauling". Young has also appeared in numerous other major productions, including "Once Upon a Time in America" (1984), "The Pope of Greenwich Village" (1984), "Last Exit to Brooklyn" (1989) and "Mickey Blue Eyes" (1999).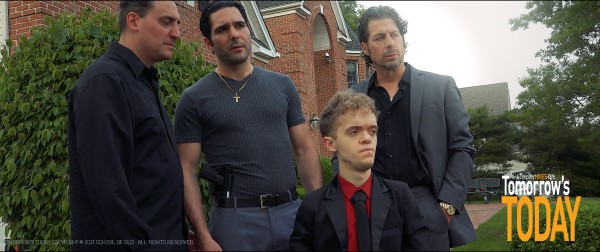 The movie's theme song is written and produced by Susan Goforth and Sandy Chila who wrote songs for Britney Spears and Christina Aguilera and voiced by Maedi who performed with Justin Caruso in the single "Good parts". Additional songs were performed by by Jimmy Gimelli and Christopher John.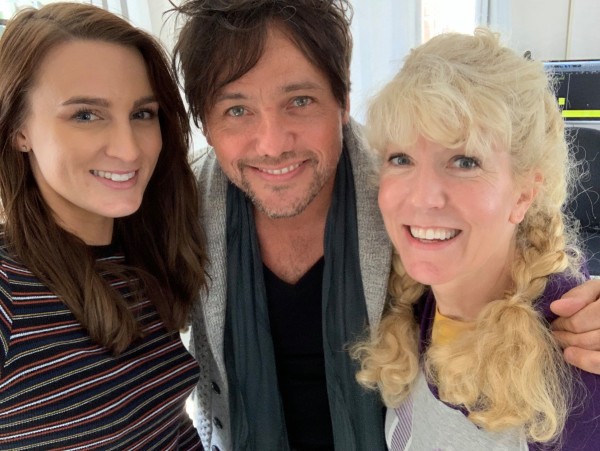 Video Link: https://www.youtube.com/embed/7tz5Q5qc1Zs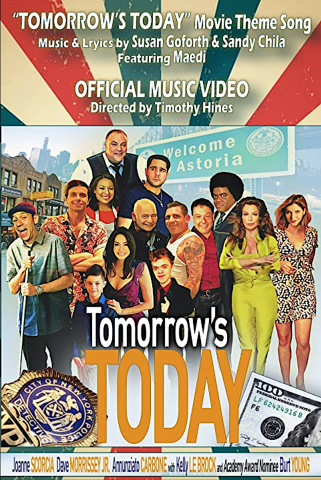 The movie was penned by Frederick Stroppel (A Brooklyn State of Mind), from an idea by Greg Kritikos with additional dialogue and scenarios by Timothy Hines, Teddy Smith and Joanne Scorcia.
Director Timothy Hines says of the film, "In times when many people are breaking off from one another other into increasingly provincial and polarized groups, I wanted to make a film that brings people of different viewpoints and cultural identities together. I wanted to show where even the most combative opponents can find common ground, and doing so is often the only way to solve complex social problems. To gain the attention of a wide range of diverse groups, it was crucial that this story be told with a comic eye."
Kelly Le Brock calls the picture, "a charming little film that is like Weird Science in that the underdog wins."
The film addresses change, diversity, addiction, enabling, loyalty, grief, character, interracial relationships, adultery, divorce, marriage, church, avoidance, guilt, survival, good vs evil, and identity.
Media Contact
Company Name: Pendragon Pictures
Contact Person: Susan Goforth
Email: Send Email
Phone: +1 310-480-0837
City: Los Angeles
State: CA
Country: United States
Website: www.pendragonpictures.com