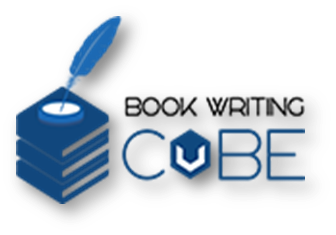 Book Writing Cube recently introduces its book publishing services to help authors get the maximum exposure and become the talk of the town.
Los Angeles – Aug 8, 2022 – Do you want to share your story with the world? This is where our book publishing services enter the picture. We provide a wide range of services to bring your book from manuscript to publication and take your writing game to the next level. Our team of professionals provides editing, design, and marketing support to ensure that your book is published according to your specific needs and vision.
We are committed to helping you every step of the way, and we have a team of experienced professionals who are passionate about books and publishing. If you're looking for a book publishing company to help you turn your manuscript into a professionally published book, look no further than Book Writing Cube. Whether you're looking for traditional print publishing or a more modern approach with eBooks and audiobooks, we can help you make your book a reality. We also offer a range of marketing and publicity services to give your book the best chance of success. To define the success of your book, we offer the following as well.
• business plan writing services
• book editing services
• ghost writing services
More so, Book Writing Cube offers high-quality ghost writing services to help you get the recognition and exposure you deserve. We have a team of experienced and professional writers who can provide well-written, original content to help you stand out from the crowd. Our ghost writing services are affordable and customizable, so you can get the exact type of content you need to reach your target audience.
Editing services can be extremely helpful for authors who want to produce a high-quality, polished book. A professional editor can catch errors and inconsistencies that the author may have missed and can offer suggestions on how to improve the overall flow and clarity of the book. Editing services are worth their weight in gold for authors who are serious about publishing a great book. Book Writing Cube offers professional book editing services to help authors create their best work. Our team of experienced editors will work with you to improve your writing, clarify your message, and ensure your book is error-free. We offer a variety of services, including developmental editing, copy editing, and proofreading. Whether you're writing a novel, a nonfiction book, or anything in between, we can help you perfect your manuscript.
We are pleased to offer business plan writing services to help entrepreneurs take their business to the next level. We have a team of experienced writers who can create custom business plans tailored to your specific needs. Whether you're looking to attract investors or simply want to get your business off the ground, we can help you achieve your goals.
Our company strives to provide the highest quality book writing, editing, publishing, and ghost writing services available. Our team of professionals has extensive experience in all aspects of the publishing process, from developmental editing to manuscript preparation to sales and marketing. We work closely with our clients to ensure their books are polished and ready for publication. In addition, we offer a variety of other services, such as book cover design, book trailer creation, and social media marketing.
The Company's goal is to help our clients achieve their publishing dreams. We offer a wide range of services to meet the needs of both new and experienced authors. Whether you are looking for someone to write your book from start to finish, or you need help with editing, marketing, or any other aspect of the publishing process, Book Writing Cube is the best bet to invest in.
Visit our website and get started on commencing the journey to writing excellence.
About Book Writing Cube
Book Writing Cube offers a variety of services to help you get your business off the ground. We specialize in business plan writing, book editing, ghost writing, and book publishing. We can help you with all aspects of the writing process, from brainstorming and developing your ideas to polishing and finalizing your work. Whether you're a first-time author or a seasoned veteran, we can help you get your message across in the most effective way possible. Contact us today to learn more about our services and how we can help you achieve your writing goals.
Media Contact
Company Name: Book Writing Cube
Contact Person: Media Relations
Email: Send Email
Phone: (302) 883-8877
Country: United States
Website: https://www.bookwritingcube.com/