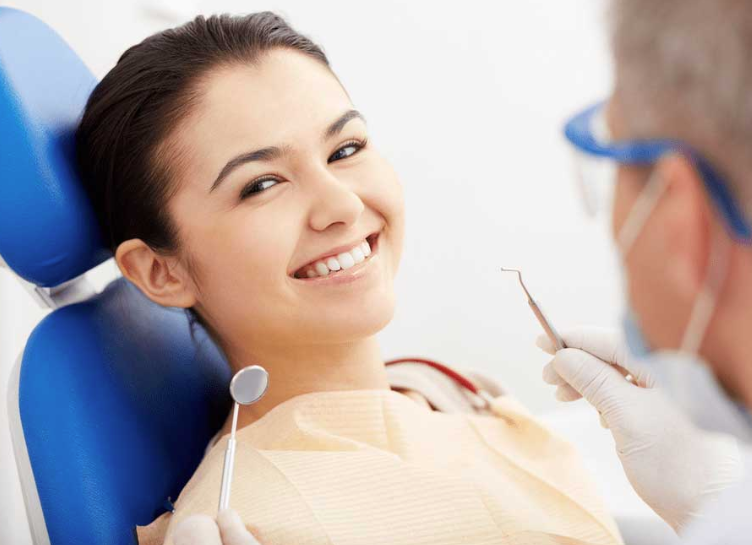 "The Cal Dental Group is located in central Los Angeles so if you are suffering and live in LA and you are asking yourself, "is there a dentist near me?" call the Cal Dental Group. The group serves West Hollywood, Century Park, Wilshire Park, La Brea, Santa Monica, Beverly Hills, Melrose, Fairfax, Wilshire Center and Downtown Los Angeles."
The Cal Dental Group is a leader in providing an individual approach to patients that is affordable and convenient in state-of-the-art surroundings. This Los Angeles dentist brings new capabilities that solve all your dental needs.
Affordable and convenient dental care for everyone
This prominent dentist in Los Angeles is made up of a team of specialists and dentists under one roof, who believe no one, should have to sacrifice the importance of dental care.
The group was founded based on the concept of offering affordable and convenient dental care for all the family.
"Cal Dental Group is passionate about helping you feel better about your smile. Our patients like to show off their confident, beautiful smiles!"
A favourite motto of the group is: "Your Dream Smile Is Within Your Reach"
The practice is based on only the very highest dentistry standards and the latest in technology. The team of specialists at Cal Dental Group, headed by Dr Karnokova, specialise in new capabilities that solve the dental needs of all patients in the Los Angeles area. The goal of the group is to offer residents of Los Angeles a dental experience out of the ordinary with patient comfort being a top priority.
The group can do this due to skill and artistry that is unmatched to ensure teeth remain at their healthiest and shine brightly.
A wide range of dental services provided
The Cal Dental Group offers a wide range of dental services including:
General dental care;
Cosmetic dentistry;
Dental implants;
Preventative dentistry;
Periodontal dentistry;
Oral surgery;
Orthodontics;
Restorative dentistry;
Deep cleaning;
Dental crowns;
Emergency dental care;
Teeth whitening;
Inlays and Onlays;
3D guided implant surgery;
Bone grafting;
Soft tissue grafting;
Sinus elevation;
Dental bridges;
Osseous surgery;
Crown lengthening;
Root canals.
Wisdom teeth extraction;
Invisalign;
Cosmetic smile enhancement;
Options for sedation;
Financing options.

The best training
The Cal Dental Group is a dentist in Los Angeles providing affordable high quality dental care from a team of trained and experienced dentists and specialists with an individual approach to each patient.
The group is made up of specialists, many of whom have over 30 years of experience. On each treatment plan, there are always two doctors collaborating, this ensures the accuracy of diagnosis. Being a multi-speciality practice means all aspects of treatment can be undertaken under one roof.
The team is made up of:
Dr Olga Karnokova – Dentist and Clinical Director;
Dr Michael Issakharian – Oral and Maxillofacial Surgeon;
Dr Sammy Ibrahim – Orthodontist;
Dr Pedram Fakheri – Periodontist;
Dr Yoo Kyeom Huh – Endodontist;
David – Dental Assistant;
Ray – Dental Assistant.
The doctors at the Cal Dental Group trained at only the best dental hospitals and schools and believe strongly in ongoing education. This ensures all doctors remain up to date with the latest in dental procedures and technology. This allows the group to continually offer optimal to patients.
The group's approach to dentistry means oral conditions are treated within the context of the entire body, allowing the achievement of overall wellness.
The Patient Membership Program
The Los Angeles dentist offers its Patient Membership Program specifically aimed at people without health insurance. The special plan helps Angelino's to save money on dental treatment.
There are no deductibles, no waiting periods, no annual maximums or pre-approvals and benefits start immediately with plans running for a period of 12 months. The plans also offer exclusive discounts on procedures. This includes such as teeth cleaning, examinations and routine x-rays with no additional cost, making dental treatment more affordable than ever.
Click here to request an appointment with the Cal Dental Group today or to get more information and advice regarding your dental needs call us on (323) 934-2804.
Media Contact
Company Name: Hero SEO
Contact Person: Andrew Williams
Email: Send Email
Phone: 01273252377
Country: United Kingdom
Website: heroseo.co.uk