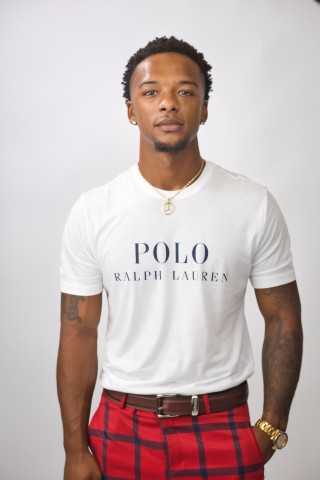 Kiee Gipson is a renowned content creator on social media with a niche in financial enlightenment, which he disseminates with his signature brand, 'Rich Secrets'.
Born and raised in Memphis, Tennessee, Kiee's rise to relevance on social media didn't come without some bottlenecks. Kiee was born in poverty and lack. His parents were among the have-nots; hence he had no leverage while growing up — no accomplishments, no college after high school. Kiee had to fend for himself by taking up a job at a roofing sales company. It was a job that changed his whole outlook on life because he had to rely on himself as a salesperson. It was a job that allowed young Kiee to make some accomplishments in his life.
"After four years of working for this company I ended up getting fired at the age of 23. I have always wanted to be an investor so three months before I actually got fired, I had invested into my first Airbnb." Kiee Gipson said. "This was a start to a new beginning because the moment I got fired, I had the option to either go back to the working class or decide to build my brand, the airbnb."
The 24-year-old Kiee decided to build his brand, and social media presented a perfect opportunity for that, a place where he has found his most tremendous success so far. Kiee received inspiration from content creators he followed long before becoming a creator himself. "I had all the knowledge in my head but did not apply it until the day I got fired. Now with only one airbnb at the time, I had a lot of questions and doubts about myself because I only had one business and had nothing else to show. But didn't realize there were many other people that were wondering the same things that I had already been through", he said.
This spurred Kiee to start documenting content, loading his social platforms with videos teaching his followers what he does and how he does it. It is said that success is the sum of small efforts, repeated day in and day out. Indeed, the man who moves a mountain begins by carrying away small stones. Kiee kept up with the small efforts, expanding himself. As he learned more, he talked more and grew over social media, helping solve other people's problems in business.
However, even as a content creator with an enviable number of followers, Kiee was still broke and couldn't afford the lifestyle he'd have wanted. A month after being fired, when he started doing content around his Airbnb, Kiee learnt how to go out and get a second one without using his own money. "I did that and it gave me more content ideas; however, with only two Airbnbs, I still couldn't afford the lifestyle I wanted".
Kiee's life changed when five days later, he got an email from Facebook saying they now pay content creators for their content. "The mail said I was selected as one, and this motivated me more than ever because now I have the chance to not only earn for my content but also get paid for what I do best," he said.
Kiee Gipson has a piece of advice for upcoming content creators: "to be financially free and be a successful content creator, your income will always be determined by how many people you serve and how well you serve those people". Kiee Gipson is an embodiment of his own advice. He's the best in content creation in his niche, and is set to serve up more awesome content to his teeming followers.
Media Contact
Company Name: Gipsonsconsultingllc
Contact Person: Kiee Gipson
Email: Send Email
Country: United States
Website: https://www.tiktok.com/@rich_secretss?_t=8UYkxp6x6kA&_r=1