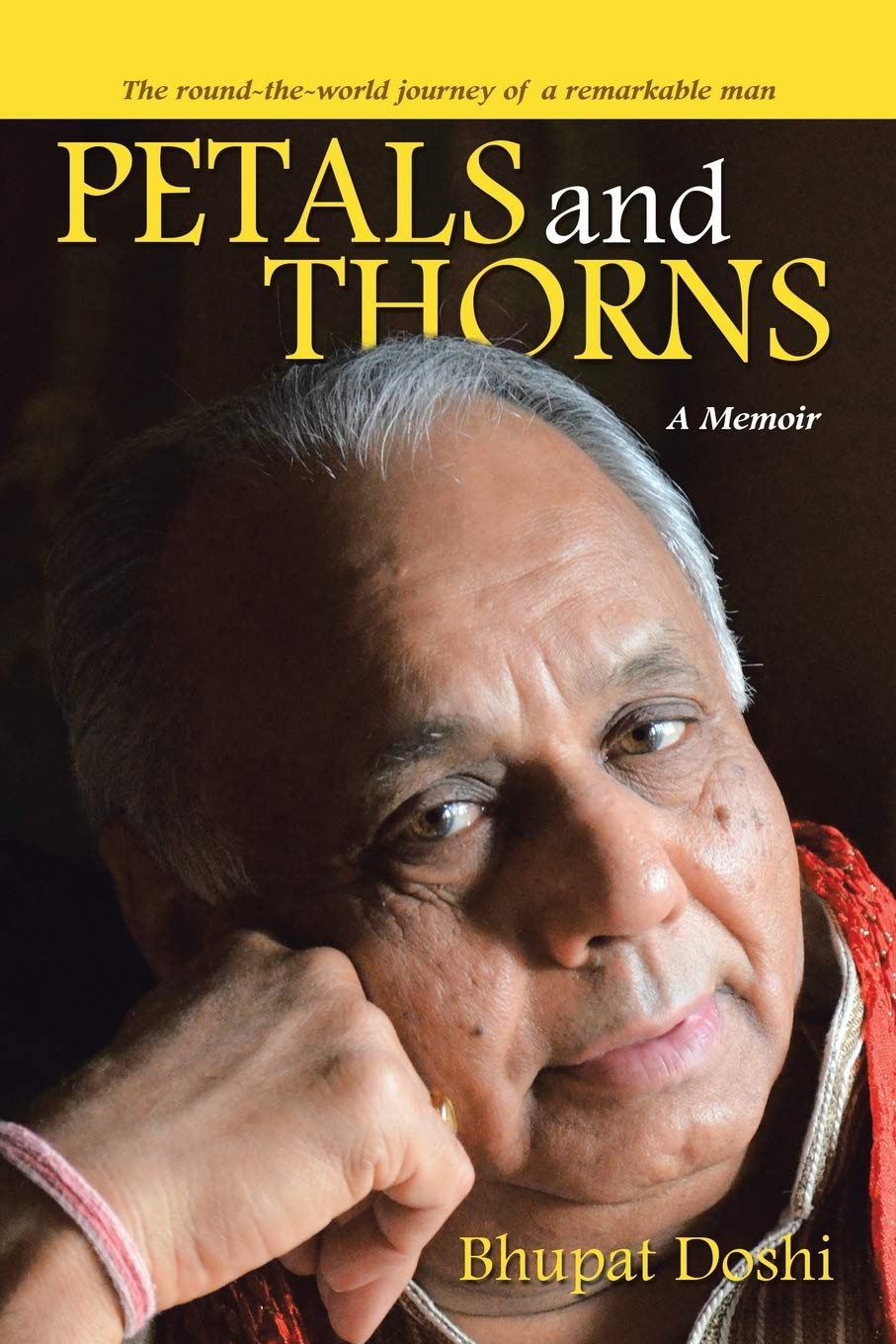 Leading US-based media and publicity company, Author's Tranquility Press, announces the publication of "Petals and Thorns," a captivating memoir by Bhupat (Bobby) Doshi
Bhupat (Bobby) Doshi has chronicled his experience in different facets of life in the new book titled Petals and Thorns. Published by Author's Tranquility Press, Petals and Thorns: A Memoir The round-the-world journey of a remarkable man takes readers through the interesting experience of Bhupat Doshi and travails living in different parts of the world as an entrepreneur and family man.
"This Memoir "Petals and Thorns" is the perfect basis for making a Motion Picture with beautifully inspired observations and the best riveting storytelling I have ever read. Without a single grudge, just love every extraordinary character, love the exciting world he creates, and love the dynamic narrative that explores the depths of so many bonds. This book is extremely well written – captivating circumstances, spiritual paths, and the phenomenal human spirit. He has an incredible way of cultivating his exuberance into epic proportions with intricate details in developing poignant characters and just getting lost on so many amazing tangents that lead somewhere completely different multiple times. A true page-turner indeed – completely possessed and engrossed till the last page." – Bhupat.
Bhupat Doshi aims to show goodness in doing the right thing, irrespective of the circumstance as he narrates how his doggedness and sacrifices, including giving up his dream and leaving his beloved girlfriend just to fulfill family obligations. Petals and Thorns is particularly unique as it comes with a bit of everything for readers, serving them some romance, betrayal, crime, and adventure.
The book which is currently available on Amazon in hardcover and paperback formats is receiving rave reviews from readers that have enjoyed Bhupat's journey as an Indian raised in Sudan with touchdowns in Paris, Japan, and Beirut before immigrating to the United States of America to chase the American Dream.
For more information about Petals and Thorns and other books published by Author's Tranquility Press, visit – www.authorstranquilitypress.com.
About Author's Tranquility Press
Author's Tranquility Press is one of the leading publicity agencies that specialize in helping writers across genres to reach a wider audience. The firm leverages the latest technologies and the expertise and diverse experience of the team to deliver quality, relatable content to as many people as possible, irrespective of their location across the globe.
Media Contact
Company Name: Author's Tranquility Press
Contact Person: Patricia Adams, Marketing Supervisor
Email: Send Email
Phone: (866) 411-8655
Address:2706 Station Club Drive SW
City: Marietta
State: Georgia, 30060
Country: United States
Website: www.authorstranquilitypress.com