American artist, entrepreneur, and social media personality, Marlee Michelle Maddock, announces an upgrade to the products offered by Made by Marlee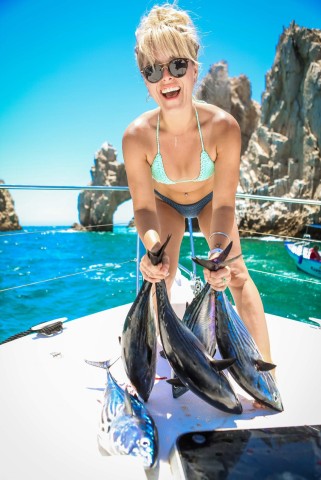 Marlee Michelle Maddock can be rightly described as "Jane of all trades," judging by her global reach and several ventures across industries. In a related development, the 33-year-old California-based self-empowerment advocate and yoga instructor recently announced the addition of new products to the Made by Marlee brand. Marlee is bringing her creativity and versatility to bear with the brand as she seeks to motivate people to push boundaries and reach their full potential.
"My purpose as an artist/woman/human is to think beyond limitation and discover new ways to free my soul in the process. I am made, remade, and constantly in a state of becoming." – Marlee Maddock.
Born into a family of well-renowned artists around the Chicagoland area, Marlee started creating at a tender age learning how to knit from her grandma when she was 8 years old, an art she continues to date. Her love for California and its nature, inspired her move in 2008, subsequently graduating from Paul Mitchell Cosmetology in 2009. She moved back to the northwest suburbs of Chicago in 2010, hairstyling for weddings and events around the city, and eventually started doing high-end hair gigs in Denver, CO. The young female entrepreneur also started a successful organic spray tanning business.
Marlee began teaching classes following her move back to CA in 2015 and eventually went on a soul-searching rescue mission in 2017, moving to Ojai in 2018 exactly one year after starting life on the road. She landed her first commercial for Blue Sky Cabo a fishing charter, snorkel, whale watching company in Cabo San Lucas, Mexico, and working with female anglers and cross-promoting her crochet swimwear simultaneously. The digital content creator did not let the Covid-19 pandemic affect her creativity and journey to self-discovery, shifting her creativity back into being an artist, as she started painting following the loss of her main job.
Marlee Maddock brings the universality of art to bear in creating Made by Marlee, with the brand having celebrities and public figures.
For further information about Marlee Maddock and her works through Made by Marlee, visit – www.madebymarlee.com. Made by Marlee also has a growing online community across social media, including Instagram ad TikTok.
Media Contact
Company Name: Made by Marlee
Email: Send Email
Country: United States
Website: madebymarlee.com